For a limited time, you can get GrooveFunnels for FREE. This review will show you the BEST DEALS in GrooveFunnels pricing plans, including the benefits and….
Share this article
Subscribe for updates
GrooveFunnels is an all-new platform made for digital marketers. It helps generate new leads, build landing pages for websites easily, send email marketing schemes, and more. However, with similar choices such as Kartra and Clickfunnels, is choosing GrooveFunnels worth it?
In this GrooveFunnels pricing review, you will learn everything about GrooveFunnels' various pricing plans. You could be asking, "how much does GrooveFunnels cost per month?". This review will talk about it all, including their free plan and limited lifetime deal.
For a limited time, GrooveFunnels is offering FREE ACCESS to its core apps, including GroovePages LITE, GrooveSell, and GrooveAffiliate. It also allows you to become a member of Groove's Affiliate Program that allows you to promote their products for a chance to get a 20% commission.
This deal is only available for a limited time as part of their launch, so it is something you would not want to miss.
In addition, this free deal grants you lifetime access without any commitment to upgrading. As proof, GroveFunnels will not even collect any credit card information.
If you are interested in this limited time offer, now is your chance to snag this FREE LIFETIME access to GroovePages LITE, GrooveSell, and GrooveAffiliate. Just click on this link to sign up and start utilizing these handy tools for your business.
What is GrooveFunnels?
GrooveFunnels is a relatively new platform that offers more than just building funnels (1) and creating stunning landing pages for your website. It is a collection of sophisticated tools, making it a robust digital marketing solution that allows you to:
Design a website using professionally made templates or from scratch
Create high-converting funnels
Sell your products and services online
Host webinars and training sessions
Promote their products and earn a commission
Generate leads
Create content
Create checkout forms
And more….
GrooveFunnels features powerful tools and solutions that can help you grow an online business. Because of its apps, you don't need to go anywhere else. You have everything you need all in one place.
Here is a list of GrooveFunnels apps:
GroovePages- GroovePages is a powerful and effective landing page and website builder. It is the tool that started it all for GrooveFunnels.
GrooveAffiliate- GrooveAffiliate is a comprehensive affiliate manager.
GrooveSell- It is an excellent platform for selling digital products and services that are packed with compelling features.
GrooveMail- It is an email marketing tool that you can use to connect to your potential clients by sending manual or automated emails about your products and promotions.
GrooveVideo- GrooveVideo allows you to create videos and turn them into lead generation tools to generate more traffic to your site.
GrooveMember- This feature lets you create a membership site. You can easily manage members and grant access to exclusive pages.
GrooveWebinars- This app helps you create and host automated or live webinars for your visitors.
GrooveBlog- GrooveBlog will work like WordPress. It is used for creating SEO-friendly articles.
GrooveDesk- With GrooveDesk, you can create tickets and support for your website visitors.
GrooveCalendar- With GrooveCalendar, clients can book you for appointments and schedule them automatically depending on your availability.
GrooveSurvey– You can use GrooveSurvey to create survey pages and gain insight on how to further improve your website or products.
GrooveQuiz- GrooveQuiz is similar to GrooveSurvey, but rather than a typical survey, the questions are laid down in a quiz format.
GrooveKart- It is GrooveDigital's version of Shopify. It comes with the GrooveFunnels Lifetime Deal, meaning you can save money by using this instead of paying for Shopify monthly.
GroovePages for Shopify- If you already worked hard to make your Shopify store, you can import them to GroovePages and use it to build better pages for your shop.
GroovePay- GroovePay is a payment service that allows you to accept credit card payments safely and securely.
GrooveAds- This ad network allows you to publish target-based ads effectively.
GrooveKon (Live)- It is a convention for digital marketers, influencers, and brands around the world. You can learn a lot about the product by attending this yearly event.
GrooveFest (Live)- This festival gives you a chance to meet the fantastic GrooveDigital team.
GrooveWorkshops (Live)- GrooveWorkshops is a free educational workshop hosted 4 times a year.
GrooveAcademy – This tool is your number one resource of video courses that you can use to master GrooveFunnels and all of its apps.
GrooveMarketplace- This app is an online marketplace that features a list of products and tools that you can promote and market as a GrooveFunnels affiliate.
You can get access to this extensive list of productivity and marketing tools and more by upgrading to a Platinum Lifetime Deal. It is a limited offer that grants unlimited access to all of these features and a chance to earn a 40% commission in the Groove Affiliate Program.
To get more information about GrooveFunnels and all of its amazing features, you can read my full review here.
Can you Get GrooveFunnels for FREE?
You can get GrooveFunnels for free for a limited time as part of their launch. The free plan is more comprehensive than other paid plans out there as it allows you to use some of their core features for life.
The free version allows you to:
Create unlimited funnels
Connect custom domains
Get unlimited hosting and bandwidth
Sell digital products
Become a part of the Groove Affiliate Program
Manage affiliates
Become an affiliate and more…
The free plan alone adds a lot of value that is better than most paid platforms. Here are the apps that come with the free plan:
GroovePages LITE
GroovePages LITE is a free version of GroovePages pro. It might be free, but it still offers tons of tools you can utilize to build stunning landing pages. It is a powerful drag and drop page builder you can use to build a powerful and professional-looking landing page.
The free version offers all essential functions such as elements, blocks, popups, checkout forms, and one set of funnel templates from the GroovePages library. You can create up to three web sites with free hosting and unlimited bandwidth.
To read my full review on GroovePages, click here.
GrooveSell
GrooveSell is an online shopping cart that allows you to sell digital products and services. It works like PayKickStart and ThriveCart, the only difference is; it is 100% free.
With GrooveSell, you can sell:
eBooks
PDFs
"How-to" guides
Memberships
Training Videos
Workshops and more
It is the perfect platform if you are an Influencer, consultant, coach, writer, software developer, or an author that needs a reliable and, not to mention, a free online platform for selling your products.
GrooveSell allows you to sell unlimited products with flexible pricing structures with powerful checkout options. It is by far one of the most powerful affiliate software on earth, and it is entirely free for life once you sign up for GrooveFunnels.
You can also use it to create dynamic "thank you" pages and manage upsells, downsells, and order bumps. It features robust integrations with online merchants, such as PayPal, Authnet, and many more.
The best part about this platform is that it is not only free to use, but it also has zero transaction fees, no monthly fees, and no hidden fees of any kind.
To read my full GrooveSell review, click here.
GrooveAffiliate
GrooveAffiliate works hand-in-hand with GrooveSell. With this tool, you can manage your affiliates as a seller. You can keep track of your affiliate's sales and commission and get complete analytics to improve your sales.
Moreover, you can also use GrooveAffiliate as an affiliate for other sellers. You can browse different sellers and get approved to become their affiliate to start promoting their products. You can keep track of your sales, commission, and get paid using this well-rounded tool. Believe it or not, you can get lifetime access to all of these effective marketing tools for free.
If you haven't had the chance to sign up for a FREE GrooveFunnels account, now is your chance. To get unlimited lifetime access to GroovePages, GrooveSell, and GrooveAffiliate click on this link to redirect to the signup page.
How Much is GrooveFunnels?
GrooveFunnels' pricing scheme is pretty much straightforward. They offer a variety of different plans depending on your needs, and with several different options, it is not that hard to choose the right plan for you.
Free Base Plan
The free plan is the best option to start with if you are sitting on the fence. It allows access to its most powerful tools to let you decide if GrooveFunnels is right for you. It does not require you to input credit card info, meaning you can try it and own it for life for a limited time.
They are offering this plan as part of their launch to get the name out there. Even though this platform is still new, it is impressive how they already raised enough funds to go on with the launch. It only shows that GrooveFunnels will make it big and will be able to stand up to its direct competitors—ClickFunnels and Kartra.
Silver Plan
The Silver Plan is $99/ a month, and it offers the features you need for creating a startup business. It is ideal for new business owners looking to take their business online and earn income.
The Silver Plan includes:
GrooveSell
GrooveAffiliate
GroovePages Pro
GrooveMail
GrooveMember
Groove Video
Email Leads
Email Cart Abandons
Email Buyers
20% commissions
Email Affiliates
To signup for a Silver Plan and enjoy more features, click here.
Gold Plan
The Gold Plan is ideal for startup business and for existing businesses that want to gain access to more digital marketing tools. It includes more tools that can optimize and enhance your business. It is more comprehensive than the silver plan, making it ideal for experts.
The Gold Plan costs $199/ a month and it includes:
Everything from the Silver Plan
GrooveBlog
GrooveDesk
GrooveCalendar
GrooveSurvey
GrooveQuiz
With these additional tools, you can now create blog posts within your GroovePages page, create a support and ticket tool, book appointments easier, and create surveys to gain insight to help improve your site further.
GrooveFunnels Lifetime Deal
The GrooveFunnels Lifetime Deal, also known as the Platinum Lifetime Deal includes everything from the Gold Plan and more. It includes GroovePages Pro, and I recommend this plan for serious digital marketers and online entrepreneurs looking for a plan with more value.
The Lifetime deal is the best way to make the most out of GrooveFunnels' fantastic features. It gives you unlimited access to all of GrooveFunnels' features and more.
It also gives you a chance to earn a 40% commission by promoting and selling GrooveDigital products. It is a significant increase from the 20% you get with other plans.
The Platinum Lifetime Deal will include:
Everything from the Gold Plan
GrooveWebinars
Automated Webinars
GroovePages for Shopify
Free VIP Tickets to GrooveKon
Free Live In-Person workshops for a whole year
GrooveFunnels Academy
GrooveKart Academy
GrooveDigital Official Facebook Group
Free Live Webinar Training for eCommerce and Digital Marketing
Premium Support
You can gain access to all of that for a one-time payment that could save you thousands of dollars in the long run.
How much is the GrooveFunnels Lifetime Deal?
The GrooveFunnels Lifetime Deal is one of the better, if not the best, choices to save money on using GrooveFunnels. For a one-time payment of $1,397, you can get unlimited access to all of the tools for life, including the future tools that are yet to come.Paying the $1,397 in full is the best way to save on this deal. However, the payment plan is flexible if you don't want to pay in one shot.
Here are the different payment options for the Lifetime Deal.
4 payments of $497
6 payments of $349
12 payments of $288
One time payment of $1,897
The Platinum Lifetime Deal is only available for a limited time. After the launch, this offer, as well as the free plan, will be off the table. So, hurry and sign up now. You do not want to miss this amazing once-in-a-lifetime offer. Click here to UPGRADE your account now.
GrooveFunnels Affiliate Program
Another thing that is worth mentioning is GrooveFunnel's Affiliate Program. You can easily become a part of the Groove Affiliate Program by signing up for a free account.
Earn up to a 20% commission for every successful sale and up to a 40% commission as a Lifetime Member and Backer. It is one of the best advantages of being a Lifetime member. Aside from that, there are more ways to earn.
The Groove Lifetime Program has a two-tier system. You can get your affiliate code and make up to a 10% commission for every sale that one of your leads make.
Imagine making a sale to someone popular like an influencer with many followers. If that person can convince his thousands of followers to sign up for a GrooveFunnels account, you get to earn a commission on that. Product promotion and effective sales techniques are entirely up to you.
With that being said, GrooveFunnels is a robust platform that will basically sell itself, so the chances of selling this platform are highly likely.
GrooveFunnels Pricing After Launch
After the full launch, the GrooveFunnels pricing scheme will be slightly modified.
The limited lifetime offer and the free plan will be off the table soon, and you can save thousands of dollars if you decide to sign up for free or lifetime access now.
Conclusion: Which is the Best GrooveFunnels Deal?
The best GrooveFunnels Pricing plan is the Lifetime Deal for obvious reasons.
After the full launch, the one-payment of $1,897 will become a monthly payment of $299. With the powerful tools you can use with GrooveFunnels, paying $299 a month is fair, but if you want to get more than what you are paying for, signing up for the Platinum Lifetime Deal NOW is the way to go.
Frequently Asked Questions
References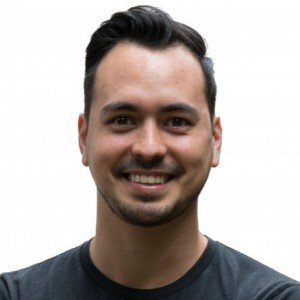 Article by:
Hey I'm Allan, founder of Dotcom Dollar. I started my own successful online business and quit my job in 2015 to travel the world. I started Dotcom Dollar to help aspiring entrepreneurs like you create a successful online business.