Learn how to maximize the GrooveFunnels Affiliate Program through new ways of managing your affiliates, earning sizable commissions, and…
Share this article
Subscribe for updates
If you are looking to become a part of the Groove Affiliate Program, you came to the right place. As part of this program, you will become a GrooveFunnels Affiliate and earn a commission by promoting their products on your website.
The first step you need to take is to sign up for a FREE GrooveFunnels account. Now, this offer is only available for a limited time, so if I were you, I would sign up right now. Once you have a free account, you will automatically become a part of the Groove Affiliate Program, and you will be provided with the promotional tools you need, such as affiliate links, to start earning a commission. 
By clicking this link, you can signup for FREE limited lifetime access to GrooveSell, GrooveAffiliate, and GroovePages Lite with no commitments. This free account is not like any other service. It is entirely free, and you do not even need to input any credit card info.
GrooveAffiliate Program Video
GrooveFunnels offers this fantastic deal as part of its product launch, and it is only available for a limited time. You may automatically become an affiliate, but GrooveFunnels will not force you to promote their products if you do not want to. 
Unlike how ClickFunnels forces you to become an affiliate to access your account, GrooveFunnels will let you use their service for free. 
Just recently, Mike Fisailme, CEO and co-founder of GrooveDigital Inc., released information about GrooveSell, GrooveFunnels, and their fantastic affiliate program, and I will show you everything you need to know in this article. 
What is GrooveFunnels?
GrooveFunnels is basically every digital marketer and online entrepreneur's dream platform. One of its core functions is a funnel builder, as stated in the name, but it is much more than this. 
GrooveFunnels is a collection of sophisticated tools that you need to take your small business online. It includes a website builder, sales funnel builder, an email platform, an online shopping cart, and more.
Here is a list of GrooveFunnels apps:

GrooveSell
GrooveAffiliate
GrooveMail
GrooveBlog
GrooveMember
GrooveVideo
GrooveCalendar
GrooveKart
GrooveQuiz
GrooveDesk
GrooveWebinars
GrooveSurvey
GroovePay
However, in this article, we will focus on one of the most important features–GrooveAffiliate and its Affiliate Program. If you want to learn more about GrooveFunnels and all of its functions, you can read my full review here.
The only thing you need to remember about GrooveFunnels is that it is a new platform that is similar to ClickFunnels and Kartra, except that it's bigger and better. It has tons of features and a free base plan where you can get access to their core functions for FREE. 
Take note that what GrooveFunnels is giving out for free is similar to ClickFunnels' basic plan, where you have to pay $97 a month. This alone gives this new platform a clear advantage. 
The lifetime time offer gives you unlimited access to GrooveFunnels and all of its apps and future apps for a one-time payment of $1,397. You can pay it in full for one time, or divide it into 3, 6, or 12 payments. 
To get bumped up to tier 1 and get a 40% percent commission as a Groove Affiliate, Upgrade to the Platinum Lifetime Deal now. (This offer is only available for a limited time, so now is your chance.)
What is GrooveAffiliate?
GrooveAffiliate is part of the GrooveFunnels collection of apps, and it is free to use with the GrooveFunnels base plan. This app basically allows you to promote GrooveDigital products and get a 20% to 40% commission for every sale you make. 
Just by signing up, you automatically become an affiliate, and GrooveAffiliate will provide you with the marketing tools and affiliate links you need to start promoting their products on your site. 
With this program, you can keep track of visitors, unique visitors, signups, sales, and, more importantly, your commissions. 
Some of the advantages of GrooveAffiliate are:
Get affiliate links and earn money instantly by promoting GrooveDigital products.
Get a chance to earn up to 40% in commission when you sign up for a premium ClickFunnels account.
Keep track of your affiliates and commissions.
Find affiliates easily
GrooveAffiliate and GrooveSell work hand in hand in tracking down not only your affiliate commissions, but your own business affiliates, and your business sales as well. This application gives you total control over your financial statistics with the use of analytics and the stored data. 
What is the GrooveFunnels JV and Affiliate Program?
The Groove Affiliate Program is a partner relationship between you and GrooveDigital. It allows you to become an affiliate for the platform. In exchange for promoting their products and making successful sales through your promotional links, you will receive a commission. 
You may not get paid if you invite someone to sign up for a free account, but if that person decides to upgrade their GrooveFunnles or GrooveSell account in the future, you will still get the commission. 
With the GrooveFunnels JV and Affiliate program, anyone you refer to creating a free GrooveSell account with your affiliate link will be tagged to you, no matter what device they use to upgrade their account. The tag is hardcoded for life, and even if that person uses a different computer, once they upgrade their GrooveFunnels account, you will get the commission you deserve.
The commission payout will, however, depend on the plan you are using. If you are using a free account, you can get as much as a 20% commission. Upgrading to a higher plan can double your commission. We'll talk more about this later. 
Who Should Sign up for GrooveFunnels Affiliate Program?
Since GrooveFunnels is such a fantastic platform, the program basically sells itself. If you know anyone looking to get their business online or anyone who wants to switch from a different platform, you can show them how great GrooveFunnels is, and make a successful sale.
If you own a blog, online business, social media page, or any high-traffic channels, you can use that medium to promote GrooveFunnels and earn a commission. Aside from the money-earning part, the GrooveFunnels platform is a collection of powerful and useful digital marketing tools that can help your business. The Groove Affiliate Program is just another thing that could help you earn more money for your already existing business. 
GrooveFunnels Affiliate Program Benefits
Aside from earning cash, there are more benefits you can receive from the Groove Affiliate Program. If you are still on the fence about signing up with this program, maybe hearing about the benefits could help you decide. 
In GrooveFunnels, there is no one that can take your leads away from you. Mike Filsaime describes it as a "parent and child" relationship, meaning your leads are hardcoded for life. It does not matter if your lead read a different blog or watched a different video. You will still get the commission if they sign up for a free account using your link.
GrooveFunnels is basically guaranteeing your commission no matter when your lead decides to make an upgrade and how even if it takes years and using a different device. Since GrooveFunnels is a robust and viable platform, It will not take long before other people notice how great the platform is. 
With the GrooveFunnels Affiliate Program:
1 out of 5 people upgrade to a PRO account
You are the only one who can get the commission for your leads
No webinars or live events can take credit with your leads
No bonuses can take credit with your referrals
No cookies are wiped out
A guaranteed commission no matter how long it takes for your referral to make the upgrade
Are People Upgrading to Paid GrooveFunnels Plans?
Absolutely! Just ask the 40,000 members who made the switch in the last 30 days. You can also ask one of the members of the GrooveFunnels Facebook group and connect with others to get a glimpse of how well this platform is received. 
Statistically, 1 out of 5 people who signed up for a free membership will upgrade their account at some point. I would take those odds any day for a program that is risk-free, which is 20% your referrals. 
The platform really does speak for itself, and people are organically making the upgrade because of this. It can benefit an online business in a whole lot of ways by consolidating all the tools you need in one platform. 
With GrooveFunnels, you do not have to switch back and forth between different platforms to manage your business. Plus, GrooveFunnels has a bright future ahead with all of the new apps coming, such as GrooveMail and GrooveBlog. With these future apps, GrooveFunnels will literally have everything you need to manage and market your business. 
All of this information will convince at least one out of five business owners or aspiring online marketers to signup for a paid account. 
Since the Platinum Lifetime Deal is still ongoing, it is an excellent time to start promoting the product. After the full launch, the prices will be different.
People would not want to pass on this once-in-a-lifetime deal to access GrooveFunnels for a one-time payment. After using the platform for a couple of months, I am already sold which is why I already signed up for the Lifetime Deal myself to save me thousands of dollars in the long run. 
Once GrooveFunnels makes a full launch, there will be no more free lifetime account, no more lifetime deals, and the monthly subscription will only have three options:
Silver Plan $99/ month
Gold Plan $199/ month
Platinum Plan $299/ month
These plans are still cheaper than other competitors, but letting an opportunity to own it for life can be such a bummer.
If you want to earn a 20% commission by promoting GrooveDigital products, now is the best time to signup for a FREE plan before the deal ends. 
Two-Tier Commission Structure
If the person you refer GrooveFunnels to became an affiliate and referred someone else, the system will automatically tag the other person with your code. It works like a parent, child, to grandchild relationship. 
Unlike the Kartra Affiliate Program, GrooveFunnels work up to two tiers that are tagged to your account for life.  
Let's say you refer a person with many followers, each of the sales that person makes will generate income for you. You can earn thousands of dollars with your referrals, and earn more commissions for every successful sale made by your first referrals. That sounds like a pretty good deal, and it is something you want to take advantage of early in the game.
Because of GrooveFunnels' growing popularity, I believe that it will overtake established platforms such as ClickFunnels and Kartra in less than five years.
It is no surprise that this is an excellent platform. Mike Filsaime, CEO of GrooveDigital, has a good track record of creating successful platforms such as Kartra, Everwebinar, and WebinarJam. 
Get this, while GrooveFunnels is not even fully launched yet, Mike Filsaime and his team have already raised almost 3 million dollars with their Kickstarter program (1), and that says a lot. 
I am a member of the Groove Affiliate Program and make money by promoting their products, but even if I wasn't a member, I would still promote this platform to my friends and colleagues because of how helpful and powerful it is. 
As a GroveFunnels affiliate, you will get a percentage for every successful sale using your code. The percentages vary depending on your membership status, you will receive:
20% if you are a FREE GrooveFunnels member, with an additional 5% for 2nd tier sales
40% if you are a PRO GrooveFunnels member, with an additional 10% for 2nd tier sales
As a free member, you will earn:
$19.80 for a selling a Silver Plan
$39.80 for selling a Gold Plan
$59.8 for selling a Platinum plan
As a PRO member, you will earn:
$39.60 for selling a Silver Plan
$79.60 for selling a Gold Plan
$119.60 for selling a Platinum Plan
Also, remember this, you will get paid these amounts monthly per person as long as your referral continues to use and pay for the service. The calculations do not include 2nd tier sales. 
You can earn a larger amount in one sale if you sign up just in time to sell the Lifetime Deal that costs $1,397. This means you can earn $279.40 for free members, and $558.80 for Pro members. 
Imagine selling 100 or 1000 Lifetime Deals! You can earn up to $5,000 to $50,000, not to mention the monthly membership sales once the platform is up and running. 
How Do I Become a Member of GrooveFunnels' Affiliate Program?
Signing up is easy. To become a Groove Affiliate Program member:
Go to the GrooveJV page here. Then, click on the "Get Started" button on the upper right corner of the page.
From there, you can either choose to signup for a free account for a 20% commission or get full access for a 40% commission and more
After providing your information, log in to your account. On the GrooveFunnels homepage, you will find the  "Groove Affiliate Program" button on the upper left hand menu.
When you are on the next page, scroll down to find a plethora of promotional marketing tools. Click on the links tab to see your affiliate links that are ready to use instantly. 
In this menu, you will find various affiliate links for GrooveDigital products including backdoor deals. By using these links to promote GrooveFunnels, every person you get to click and signup for a free account will be tagged with your code for life. 
GrooveFunnels Pricing
The GrooveFunnels pricing scheme is pretty straightforward. Before the full launch, you can access the base plan for free. For a limited time, you can also get the Platinum Lifetime Deal. This plan includes unlimited access to all GrooveFunnels apps and future apps. This plan also qualifies you for a 40% commission in the Groove Affiliate Program.
The Platinum Lifetime Deal costs a one-time payment of $1,397. However, you can divide it into 3, 6, or 12 separate payments if you do not want to spend a large amount all at once. 
Platinum Lifetime Deal Payment Plans:
3 payments of $497
6 payments of $288
12 payments of $188
One time payment of $1,397
Part of the GrooveFunnels launch promo is lifetime access to GrooveSell, GrooveAffiliate, and GroovePages LITE. if you are ready to become an affiliate, this is the plan you want to promote first. 
First of all, this plan is completely free for a lifetime but sign up for this deal is only available for a limited time. Users will eventually enjoy using the platform and may want to upgrade to a better plan in the future, and that is when you start earning. 
Silver Plan $99/ month
The Silver Plan features tools ideal for small businesses and online startups. This plan includes:
GrooveSell
GrooveAffiliate
GroovePages Pro
GrooveMail
GrooveMember
GrooveVideo
Email Leads
Email Cart Abandons
Email buyers
20% commissions
Email Affiliates
Gold Plan $199/ month
The Gold Plan is tailored for the more experienced digital marketers. With additional tools such as GrooveBlog and GrooveQuiz, this plan is more comprehensive when it comes to improving your online business. The Gold Plan includes:
Everything from the Silver Plan
GrooveBlog
GrooveDesk
GrooveCalendar
GrooveSurvey
GrooveQuiz
Platinum Plan $299/ month
The Platinum Plan is basically the Lifetime Plan. However, after the launch, what used to be a one-time payment of $1,397 will be priced at $299/ month. Imagine the money you can save if you sign up for this plan right now. This plan includes:
Everything from the Gold Plan
GrooveWebinars
Automated Webinars
GroovePages for Shopify
40% commission for all referrals
Tips on How to Promote GrooveFunnels
Promoting GrooveFunnels, as I mentioned before, is pretty easy. As long as you tell people about how powerful the software is, and how more powerful it will become. 
Here are some of the most effective ways to promote GrooveFunnels:
Promote the FREE Plan first
It is hard to sell someone on something they know nothing about. Since GrooveFunnels is a relatively new product, there is a high chance that most people haven't heard about it yet. 
Fortunately, there is a free version that is equipped with the core products that can convince people how great this product is. 
Take advantage of your promotional material
By signing up for the free platform, you will be provided with tons of promotional material you can use such as banners, links, blog posts, premade email swipes, social media posts, and more. 
You can also learn more by attending free webinar training sessions held once a month inside GrooveAcademy. 
Add email signatures
As part of the promotional materials you can use, you will be given the ability to add an email signature. Basically, what this does is add a postscript at the bottom of your emails suggesting people to signup for a free GrooveSell account.
Groove Affiliate Program Rules and Guidelines
Being a part of the Groove Affiliate Program is a privilege, and there are some rules you need to follow if you don't want to be banned forever. 
Here are GrooveFunnels' promotional guidelines based on the FTC (Federal Trade Commission) guidelines. (2)
Sending spam or using safelists
Offering cash rebates to people
Using negative words such as "scam"
Using fraudulent credit cards
Misinterpreting product/ offer or not following applicable endorsement rules and regulations
Cookie stuffing
Creating negative reviews on social media
SEO reviews must contain actual reviews
Buying from your own affiliate link
Groove Affiliate Program Customer Feedback
Groove Affiliate Program Video Review
Bonus Offer
I am a GrooveFunnels Lifetime member, and one of the perks of this membership (aside from the tons of apps and services) is that I get a chance to earn a 40% commission by prompting GrooveDigital Products. 
If you also want to make money by being part of the Groove Affiliate Program, just keep reading.
I have been using this platform ever since the beta came out, and I am thrilled. The affiliate program makes a lot of sense, and because this product is terrific, GrooveFunnels sells itself. I decided to become an affiliate for GrooveFunnels because I, myself, use and take advantage of this product for my online business. 
I use it to create stunning web pages and funnels. To be honest, I am not really good with code, but that shouldn't be a problem if you are on this platform. GrooveFunnels saves me a significant amount of money because, instead of hiring a pro web designer, I can do it all by myself. By using GroovePages, my website can look stunning as if a professional designed it.
Because I have faith in this product, I invested money in it. I get an instant return on investment because of its features, with a chance to earn more money because of its amazing affiliate program. 
If you sign up using my affiliate link, I will be throwing some awesome bonuses that you cannot find anywhere else.
Here is a glimpse of what bonuses you will get by signing up using my link:
Exclusive Facebook group membership – I will give you a pass to a select Facebook group where you can get in touch with some of the most talented digital marketers and get free advice. 
High-converting funnel templates – I will give you access to tried-and-tested high-converting funnel templates. 
High-converting email templates – I will give you access to email templates that successfully converted prospects into paying customers.
A free mini-course on how to build funnels – I will throw in a free mini-course on how to create compelling sales funnels for your business. 
A Traffic Secrets course to get more traffic to your site – This course will guarantee traffic to your website, and I will throw it in as a bonus for using my link to sign up. 
To get all the bonuses, make sure you sign up for GrooveFunnels using any of my links through this article. 
Conclusion
The Groove Affiliate Program is an effective way to earn money. By promoting GrooveDigital products, you can build a passive income or establish another income stream. 
I highly recommend that you take advantage of the free lifetime access while you still can. You can use it as your selling point and starting base at the same time.   
Since GrooveFunnels is a fast-growing and powerful platform, now is the right time to promote it and get grandfathered in early for a higher chance to earn money with the two-tier system. Think of this as the new gold rush in the digital plane. So make sure you sign up to become a Groove affiliate right now!
Frequently Asked Questions
References
https://en.wikipedia.org/wiki/Kickstarter#:~:text=Kickstarter%20is%20an%20American%20public,bring%20creative%20projects%20to%20life%22.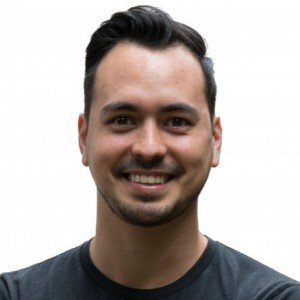 Article by:
Hey I'm Allan, founder of Dotcom Dollar. I started my own successful online business and quit my job in 2015 to travel the world. I started Dotcom Dollar to help aspiring entrepreneurs like you create a successful online business.