Discover the best Builderall pricing plans that will suit your needs. This platform offers access to the most BUDGET-FRIENDLY digital marketing tools, such as…
GMass Review & Tutorial [2021] 🔥 How To Send Thousands Of Personalized Outreach Emails In Minutes
Share this article
Subscribe for updates
In this GMass review and tutorial, I'm going to show you everything that you need to know about GMass before deciding if this code email outreach tool is right for you. I will provide you with my honest review and my in-depth demo of how GMass works. I will break down the pricing structure and show you how to get the best deal. I will then guide you through the entire Sign-Up process and judge how easy their platform is to use. Next, I will show you how to set up and schedule a sample GMass outreach campaign with their auto follow-ups included.
And lastly, I will provide you with the pros and cons and my honest recommendations on if or who should purchase GMass at the end of this video. I will give you a very special offer. If you decide to pick up GMass through my link, I will give you my high converting email outreach and follow up template for free as a bonus. For transparency, this is an affiliate link. So any small commission at no extra cost to you. And with this bonus, it can be a win-win situation for the both of us with these email templates that I will provide you.
I have been able to achieve e-mail open rates of over 56%, which is almost three times as effective than the industry standard open rate of 21%. Not only that, I was able to get my reply right up to 12% and successfully acquire new leads to my business. I'm sure you want to achieve the same results, is that right? So let's get straight into the review.
I first want to start by explaining what this tool actually does. GMass is a great tool for outreaching to people to get new leads for your business or building links for SEO as it Bulc sends an email to your potential prospects with personalization, field options and auto follow-ups added. It's not annoying one tool like Buzz Stream or Ninja Outreach where they handle the prospecting or scrape contact information for you. It only does the outreaching part, but it is very easy to use and the price is much cheaper. In my personal view,
I don't like to use those all in one tool anyway, as I want to have control on finding the right prospect. So I use ahrefs and hunter.io for that instead, which works much better. So that is why I've personally been using GMass for a while now and love it. GMass is a chrome extension that directly integrates with your Gmail account and everything can be done right inside your Gmail account. Click on the link in the description below or type dotcomdollar.com/go/gmass.
This will bring you to the page where you can download the GMass chrome extension. So we click, add to Gmail and click add to Chrome.
Click Add Extension. And now our GMass chrome extension is being installed. You can check that by seeing these three icons here. So before I show you how to set up and use GMass, I'm just going to quickly run you through their pricing options and which one you actually need. So if I click on the pricing. You have three options. You have the option of Minimal, Standard or Premium plans. The only worthwhile option for you to get is only the premium plan, as it is super important to remove the GMass footer, otherwise the people you reach to know that your mass emailing them and think that you're spamming and they might delete you.
And this does not look good. And the reason why you don't want to get the standard plan is because the auto follow-up is not included. And we all know the money is in the follow-ups. And some of my campaigns, I get more response from the follow-up than the actual email. And that's why the first two plans are not suitable for you if you want to do this properly. So I definitely go with the premium. If you need multiple accounts and you can pick on the team plans too and save extra money quickly on here, you can see they have five users, 10 users and so on, so that it will allow you to have more accounts at a cheaper price and to save even more,
you can choose the annual plan, which is what I always do for myself and have been for a while now. You can see here at $199 per year. So you simply just click on subscribe. Now, this is very important. You must enter in the email that you're actually going to use for your average and then putting your credit card details and then click on pay. Overall, I would score GMass a 10/10 for pricing.
They would definitely be one of the cheapest average tools out there at just $20 per month when comparing to similar tools like Mailshake, which has now gone up to $59 per month for their basic plan, and GMass's features can definitely match it with the best of them, so I can't fault them on the price. OK, so let me explain how GMass works. You need to first start off with a Google sheets with a whole heap of email, information and detail so you can have thousands of emails being sent out in a campaign.
In this case, I have created an example Google sheet for you with made-up names and email addresses just to show you how it's done. So we first need to connect this sheet to our gmass slash gmail account. And what you would do is come to our Gmail account and click this button to connect our email list to the Google sheet. Quick note, you have to make sure the Google sheet that you want to use is connected to the same Gmail account for it to work.
And the next thing to consider is to click on the option settings and you can keep duplicate emails, if you would like.
So that means if you have the same person from the first campaign and you want to send it to them again in the second campaign, you can click this button. But if you want GMass to automatically remove it for you, then you just keep it uncheck and then click on Connect to spreadsheet. And now you can see there's five recipients here which matches our Google sheets, so everything is fine so far.
Now, the next thing to do is to personalize with text replacements. So I'm just going to pasting something that I've created before and we're going to personalize these field by using text replacement.
So to do that, you just click on this little arrow here and go to the personalization click down. This shows you the four rows that you have inserted into your Google sheet here by email, url, name and note. So I'm going to replace a few of these to show you. OK, so for the first part, I'm going to use your name. So that's being copied and I just press control V and paste that in, OK. And for the P.S. Part, I'm going to use note at the end.
So that's a copy and paste.
And for the subject line I'm going to say about and then click on the arrow again and say url.
So now you can see my personalization has been completed and if I send out this email, each of these fields with the brackets will be customized to what this sheet shows. So one of them will be this information and so on. So you can see how powerful this is, because the people receiving your email will think that this is a personalized email just for them. A quick note that I want to let you know about is that on your Excel spreadsheet, you must include your own email and fields to be able to test if your email is working, if your own email is not included,
then when you send a test email, the personalized field will be blank, so you won't get a good feel of what the email will actually look like. So for example here, if I use bonus at dotcomdollar.com as my test email and go back here, click on the arrow and put my email in here and then click send test email. You can see here my test email is working. You can see it's got the bracket test, but apart from that, everything should be the same.
So if I click into it, you can see that you are l works and the rest of the field has been filled out properly. So that's an important thing to make sure you do on your Google sheet. OK, so now let me run you through the rest of this. The next part is the template. And what's good about this is that you can choose your previous campaign. And just with one click of a button, the whole email sequence, including the follow up, will be automatically filled out for you.
I won't do that here. But just to let you know, that's what that is the personalization part. We've done that and unsubscribe link is the next section. What I recommend you do is probably not to add an unsubscribe link to your original email, because if you add an unsubscribe link, it makes it look like a mass email. Right. Because if you're personalizing an email, no one puts in an unsubscribe link. But an unsubscribe link is definitely useful for the follow-up because people may get annoyed and then can decide to unsubscribe if they want.
But if you do it or you need to do is click on this, it'll automatically provide you with an unsubscribe link at the end of your email. Now, the next part is tracking and you can track your opens and clicks. And for this I always track mine. So I suggest you do the same so you can get campaign reports and see how you can improve your open write and reply. Right. By looking at your data. Now, in the action part, you can either send your email by clicking on this GMass's button when you're ready or you can create a draft.
And if you create a draft, you'll make a whole list of emails that you have to send one by one manually later, which defeats the point of GMass. So I always just use send emails, OK, now comes the juicy part, which is the auto follow-up. So with auto follow up, you can choose to have as many as you want. And what you do is you click on this button by ticking it. And and if is the trigger for the auto follow-up to be sent.
So if you don't get a reply or if your prospect doesn't open it or click it or any and all, then after a certain number of days, this auto-follow up will be sent. So for me, I always just do reply, right? If they open, they still didn't reply to me, then I'm still going to send a follow-up. So I just leave it on. No reply. And I always send my initial one after four days.
And this is just a sample, one that I have for you. And now the second one is this and this. And I always do that after seven days and here is just another sample. And that's normally it for my auto follow-ups.
And if you want to do more, you can just go down and take stage three and that'll give you another one. OK. And now another important part is the schedule. So what I always do is I always keep the skip weekends ticked. We don't want to send people emails on the weekends as most people won't be working and they won't be opening your emails and the time you can send this at any time you want, you can send it in an hour or you can customize a date and time.
I always customize my date and time and I make sure to send it at the best time of the day during business hours and to get the best time of the day. You can always just search it in Google. And many websites have conducted research on this and can give you better information for this is just testing it out, but make sure it's Monday to Friday within business working hours and that will give you your best chance. And with this speed, this is the most important part when you're starting a new email account, because for new email account, if it's a Gmail, then you can only send a maximum of 500 emails per day.
But with a G-Suite, which you had to pay for, gives you two thousand emails a day. But that doesn't mean that you can just start sending five hundred or two thousand emails a day. Gmail will ban you and delete your account. What you need to do is to warm up your account by starting off low and then increasing your daily email send. OK, so what I always recommend you do and what I do for my new G-Suite you can.
So I start off the emails per day at around 20 to 25 for the first week and I leave it and then I come back the next week and change it to 50 and then I come back the next week and put up the 75 and then 150 and then 200 and so on. But I only change it after each week. Right. Your account needs to be warmed up and with the pause this is the time you want to leave in between each of your email.
I always leave it at one to five minutes because it's automatic and you don't have to sit here and it looks more natural. OK, if you're sending it all between five to ten seconds, Gmail will start to see that this isn't natural and it's not real. So we keep it at one to five. And now in the advanced section, you can choose how you want your emails to be sent as a new message or a reply with the RE on it.
That's up to you. But I always keep it at that. Now, verify this is a very important new feature that GMass has released. And I always take that right. What this does is GMass has a free service they release that helps you verify an email before you send it to them. Right. So if you send out a thousand emails and a certain percentage don't hit the inbox or hit an email address that doesn't exist anymore, you're sending reputation is going to get damage from that, which is not good for your account.
But GMass helps you do this by verifying the email first to always tick that. And the next thing is Skip sent, I don't do this now with the reply to if you want someone to reply to a different email address of yours, which I don't do, you can just put that second email address here and now the suppression list. This is really good. You can stop people who you have reached out previously from receiving your email. So, for example, if I have a campaign which I ran before and I don't want them to receive my email, then I would just choose the campaign.
And these 89 email addresses will be excluded. And the last thing is to set your campaign name so you can easily remember it for later. So sample one would just be mine.
And that's it. It's pretty simple, really, on what you have to do to send out emails. Now you can just come down and click on GMass and your bulk code email outreach will be scheduled and sent. But in this case, I won't do it because it's just a sample and my emails are not real. Now, once your campaign has been sent, you can always track the report by going to GMass reports and clicking on campaigns. And now you can click on the campaign report and it will show you all the information that you need to know regarding this campaign that you sent.
You can see here things like unique opens and how many people didn't open. And this is how you analyze your data and improve on things like your headline and copy for the next campaign you send to improve it. So that's also another useful feature of GMass. Now, the next thing that I want to talk to you about, which is very, very important, is a deliverability. So deliverability is the percentage of your emails that actually reach the inbox.
And there are lots of factors that affect this. But one of the things that you are in control of is the tracking domain. So GMass is a match sending software. So everyone who uses GMass's tracking domain is most likely going to have a lower deliverability rate because there are lots of spammers obviously using GMass. So what you can do is set up your own custom tracking domain with GMass and I'm going to show you exactly how to do this or the other YouTube videos.
Don't show you this. They just explained you the concept. So here we go. What you first need to do is to log into your domain hosting provider. And in this case, I use this Namecheap, but I pointed my name service to SiteGround. So what you need to do is go to your DNS zone editor and every domain hosting platform has this. So first you need to select CNAME and then in the name field you can type in anything I'm going to put in email.
That's going to be my tracking domain email, email.dotcomdollar.com and then resolves to is the way I'm going to point it to. And you need to put this in x.gmtrack.net. OK, and then click on create and that is the first step of setting it up. And now we need to go back to our Gmail account and tell GMass what our new tracking domain is going to be. So what you're doing now is going to GMass.
Click on compose and now show them that to address to be tracking domain at gmass.co and the subject is your new tracking domain, which is emaildotcomdollar.com
This is my new tracking. And then all you have to do is click on GMass and this will create your new tracking domain.
This won't cost you anything extra and it's going to improve your deliverability rate. Overall, I would score. James is seven out of ten for set up and ease of use. I think it's as easy as it can be being on a Gmail platform, but I just don't think it can beat something like Mailshake where you have their own dedicated dashboard. So I took a couple of points off for this. I also feel that reporting and tracking is not as intuitive and makes it harder to analyze data, but overall it is a very solid option for its price and it has been good enough for me for a long time.
G.Mass does not have live support, so that automatically puts them at a disadvantage. However, when I first signed up, the article sold most of my problems quickly. I only had one question which I needed extra support for. They answered and resolved at around four hours later, so I would still consider them to be responsive. But if you followed my step-by-step guide in this video, probably then you will not need to contact them for any reason because the most confusing part was setting up the custom tracking domain.
But I guide you through that here also. Overall, I can only give their support to 7 out of 10 as they do not have live support. But all in all, the articles are very detailed and they do actually respond to questions in a decent time frame. So I'm happy enough with it. Do you like the level of detail I'm providing you in my review? If so, just make sure to like my video and hit that subscribe button so you don't miss out on future quality content I release every week.
So let me first start off with the cons. The first con is I don't have a dedicated user interface as everything is all done inside of your Gmail account. Secondly, their campaign report doesn't look all that great. Next, they don't provide pre-written outreach email template, which would be friendly to beginners. I never use these anyway as they tend to get burnt out by too many people using it. Plus, I would give you my high converting template so you don't have to worry about this anyway.
Lastly, you can't preview your emails without first saving your campaign as draft. But this isn't a big deal as long as you include your test email into the Google sheets from the first con above of not having a dedicated user interface a pro that comes out of that is the ease of set up. Being a chrome extension allows GMass to plug right into your Gmail account without any further setup. Secondly, is personalizing your campaign at scale with mail merge field and Google sheets can be done easily on GMass.
Next, you can track your opens, clicks and replies right from GMass. Another positive is you can get better deliverability with a custom and dedicated tracking domains which GMass provide. And not all of their competitors do this. For example, Mailshake don't. The next pro is you can set up auto follow-up sequences to go out to your prospects until they open their email or reply to you. The next pro is their suppression list. With one click, you can have a suppression list to stop reaching out to the same prospect twice.
This is really handy. As you know, we're moving to because of thousands of contacts from different campaigns can be a pain. Another really useful feature is that you can easily reuse your previous best performing email on your new campaign with just one click of a button. And lastly, is the price. Of course, they are definitely one of the cheapest and best code email outreach tools on the market right now. So this is just a quick note regarding the bonus offered to you.
If you decide to pick up games with my league or you have to do is send me the receipt to [email protected] and I'll send you my bonus outreach email template to you. By the way, overall, I've given GMass an average score of 8 out of 10. They really are one of the cheapest and best code email average tool you can buy. So I would definitely recommend GMass to new beginners, just looking for a simple outreach tool to advance marketers wanting to customize, merge fields and use auto follow-ups.
This really is a powerful tool at a very affordable price. So I recommend you just give it a try now that you know what tool to use for outreach and link building. The next step is to become successful at it. Right. I recommend you check out this next video, which will help you do just that. So check it out and I'll see you in that next video.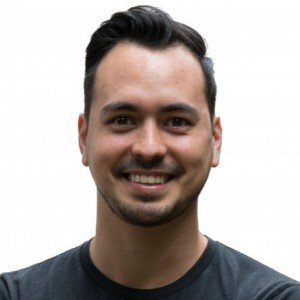 Article by:
Hey I'm Allan, founder of Dotcom Dollar. I started my own successful online business and quit my job in 2015 to travel the world. I started Dotcom Dollar to help aspiring entrepreneurs like you create a successful online business.