If you're looking for online courses to boost your career, you must be thinking about the BETTER choice among MOOC providers. In this edX vs Coursera…
Share this article
Subscribe for updates
You are probably eyeing a career promotion, career shift, or simply professional development. Whatever that may be, it might require continuous learning opportunities, which may be a challenge to squeeze into your existing work and life demands at the moment—even without the limitations imposed by the current pandemic.
In this case, you might want to look into the massive open online courses (MOOCs) to help you pursue your career growth. Online courses allow you to continuously learn and improve your qualifications in flexible ways.
Two of the biggest names in the playing field of online courses are Coursera and edX. Both have carved a name for themselves as MOOC providers since their inception. But which is better? Let's find out in this edX vs. Coursera article.
edX vs Coursera: Overview
Both edX and Coursera were founded in 2012 by individuals with the intention to provide online opportunities for learning anytime and everywhere. Working in partnership with leading universities, they offer opportunities for individuals all over the world to access courses that range from short courses to online masters' degrees.
While both offer free courses, certification requires payment. Further, while edX is primarily non-profit, Coursera has a clear profit orientation.
What do we know about edX?
edX was founded in 2012 by the elite institutions—Harvard University and MIT. Since then, it has had 100M+ enrollments to its 2800+ courses and has catered to 34M+ learners worldwide. It also partners with other 160 top universities and industry-leading companies, including the Berkeley University of California, Boston University, Princeton University, and Microsoft, among others.
edX offers a wide scope of training programs in different fields, ranging from short courses to masters' degrees through their MicroMasters® programs. They offer training for learners, businesses, and educators. There are free and paid online courses that you can choose from.
What do we know about Coursera?
Coursera was founded in the same year by two professors from Stanford. Since then, it has carved a place for itself as the largest MOOC provider with around 76 million users worldwide. It also partners with other 200 leading universities and companies, which include Tale, Duke University, University of Michigan, and Google, among others.
Just like edX, Coursera offers online learning opportunities, ranging from guided projects that last for 1-2 hours to degrees that can be completed for up to 4 years. They also offer online training for businesses, campuses, and government institutions.
edX vs Coursera: Course Scope
edX offers a wide range of training courses in the humanities and natural sciences, among others. Whether you are planning to deepen your knowledge or upgrade your skills in the fields of Computer Science, Engineering, Writing, Biology, or Marketing, they have it.
Further, they also offer diverse courses, which range from single short courses to professional courses or programs. Or, you can engage in MicroMasters® Programs, which allows you up to four years to complete a degree. This actually can be counted as a University masters' degree.
A MicroMasters® certificate is not an assurance that you will be admitted to the university's master's program. Nonetheless, if you are admitted, the certificate could count to your university master's degree. Further, there is no standard credit for MicroMasters®. It varies according to the programs and universities.
Coursera offers courses for diverse subjects yet is more focused on professional training like Business and Computer Sciences. They offer short-guided projects to longer training sessions, with specialties in a series of courses that target specific career goals.
They also have online degrees at Bachelor's and Master's levels. Options for a Master's Degree, however, are limited to areas, such as Data Science, Computer Science, and MBA. However, if you are planning to apply for a full masters' program, you can check out the MasterTrack™ Certificate, which could count toward your degree.
Verdict:
Winner: edX
Unlike Coursera whose main focus is professional training, edX offers a more diverse selection of courses, hence accommodating more learners from different areas.
edX vs Coursera: Costs
The good news is, both edX and Coursera offer free online courses. They have a number of free training sessions that you can choose from to supplement your current learning materials at school or upgrade your professional skills. However, certifications for these trainings can only be accessed through the verified track for which you need to pay.
For edX, training is essentially free except for professional education online courses. The verified tracks usually cost around $50 USD to $300 USD.
While you can learn maximally in the audit tracks of free online courses, the certificate track (paid version) offers you some advantages, such as unlimited access to the course, grading on your assignments, and easy-to-share certificates.
edX offers X series, which are usually paid courses, although some individual courses could be accessed for free. Actual costs, however, vary according to the courses and series. edX Master's cost could range from $9920-$25000.
Coursera also offers guided projects and courses which are typically free of charge, unless you apply for a verified course (certificate track). However, whereas edX is nonprofit, Coursera has a clear profit orientation, so the latter tends to focus more on the paid course series. You will see in the image below the price range for Coursera's online courses.
Verdict:
Winner: edX
Since the edX is essentially nonprofit and offers a wider range of free online courses as compared to Coursera, it is a clear winner when it comes to cost. Furthermore, many reviews say that Coursera needs to review or enhance its system of charging fees to clients for more clarity.
edX vs Coursera: Time Commitment in Course Completion
The time you need to commit to complete the course depends actually on the type of online course or program that you plan to enroll in. Coursera has guided projects and courses that could last only for hours. Meanwhile, specializations could run for months and degrees could take up to 4 years.
Similarly, edX has courses that may take weeks, demanding only 2-3 hours of your time per week. Series could take months while masters' degree could take up to 4 years.
What is intriguing, however, is that for a flexible online course, edX may not be flexible enough, even for self-paced courses. There are expected end dates for all courses, including self-paced, after which, the content of the course will be archived. While you can still view these contents after the end date, you can no longer earn a certificate.
Verdict:
Winner: Coursera
Coursera appears to be more flexible on its demands for your time as compared to the edX. This is sure a better deal if you are a busy professional who needs to organize your online learning around your life and work schedules. This doesn't mean, however, that your target date of completion will not be affected by the availability or non-availability of "peers" in courses where peer reviews are required (1).
edX vs Coursera: Certificates
edX and Coursera offer certificates, although they are optional for courses with audit tracks (free). If you require a certificate on the course you have completed, you need to enroll in the certificate or verified track for a price that starts at $49. The processing involves verification procedures to check your identity digitally.
edX verifies your identity by asking you to turn on your webcam and take a picture of yourself and of your identification card. However, you will not automatically receive a certificate once you purchase the verified track. You still need to obtain a passing total score before the end date of the course as shown in your progress tab.
edX also has XSeries courses. To enroll, you need to avail of the individual verified courses under the series to be qualified for the XSeries certificate or professional certificates, which is proof that you have completed the course series. However, take note that you need to complete the course within the set end date to access these certificates.
Similarly, with Coursera, you can avail certificates in free courses by enrolling in the verified track where you need to verify your identity and pay for the certification. Specialization certificates are also available.
To order a certificate from Coursera, you will undergo name verification. Some courses in Degree or MasterTrack programs will ask you for a photo and verified ID. Then, once you submit all requirements for the course and obtain a passing rate, you may then proceed to the payment of the certificate or apply for financial aid (2).
To order a certificate from Coursera, you will undergo name verification. Some courses in Degree or MasterTrack programs will ask you for a photo and verified ID. Then, once you submit all requirements for the course and obtain a passing rate, you may then proceed to the payment of the certificate or apply for financial aid (2).
These certificates will be tamped with the name of the course content provider, which could be one of the edX or Coursera leading institutions or university partners.
Verdict:
Winner: edX
Although verification for edX could sometimes take longer to complete, the free and more flexible structure for enjoying the XSeries provides an advantage. Where you need to pay upfront for most specialization courses in Coursera, you could actually enroll for free in the individual courses under XSeries before you decide to go for a verified track. This gives you a more guided decision on whether it is worth the price you pay.
edX vs Coursera: Languages
Language is important in choosing your online course providers. While most of the contents are available in English, edX and Coursera courses are also available in other languages.
edX courses are also taught in Spanish, and Chinese, with English subtitles. While edX is planning to include courses in other languages, in the meantime, you can use Google Translate if necessary.
Before enrolling, make sure that you check the language of your choice of courses. You can use the filter feature to find courses in a specific language.
Coursera offers a bit more advantage for people who are less proficient in English. Many students find the content more approachable as it reduces the language barrier to the learning process.
Just like its counterpart, you can use the language filter to find a specific language.
Verdict:
Winner: Coursera.
Coursera supports more languages than edX does.
edX vs Coursera: Dashboard Experience
The EdX dashboard is quite easy to navigate. At the top, you will find the menu which includes courses, progress, dates, syllabus, discussion, and accessibility. You will find the materials for the course you are currently enrolled in, including video/s, readings, and assessment.
You might also need to check out the important dates because, with edX, you have to complete the course by the end date in order to access a certificate (for verified track).
edX has a mobile app that you can use to take learning anywhere and anytime. The app is free for Android and iPhone (3), and can be used to enroll in courses, complete most assignments, watch and download videos, read course contents, and be part of discussions.
Coursera is not very different. Its dashboard is quite instinctive. You get the menu on the right-hand side with the overview, grades, notes, discussion forum., messages, and course information. Courses could also include videos, readings, and quizzes.
Coursera will encourage you to set a goal to work on the course to make sure you will be on target as you work on it. You are allowed to make a personalized deadline.
Coursera also provides you a space to take notes while you engage with the course content, as seen on the right-hand side of the image below.
Coursera also has a mobile app. However, if you are using Android, you need to update your OS to 5.0 or higher (4).
Verdict:
Winner: edX and Coursera
Both dashboards are easy to navigate and are quite instinctive. They pretty much summarize the important features you need in the online course.
edX vs Coursera: Pros and Cons
edX: Pros
Nonprofit. One of the advantages of taking edX is that it is primarily nonprofit. But you might wonder what difference it makes when they charge almost the same as Coursera once you apply for a track course.
The advantage comes with the number of online courses available for free not until you need a certification. This works perfectly for educators and independent learners who are simply looking for materials to supplement their available resources.
In my opinion, the paid services, such as certifications and degrees, are fair enough deals to support the MOOC for sustainability.
Wide scope of subjects. edX covers a wider range of subjects, especially in Humanities and Natural Sciences. This allows more individuals from different fields and areas to pursue their individual learning goals.
Free individual courses leading to XSeries. It might be a little risky to commit to a course without having a fair glimpse of whether it is up to your standards or not.
While some of the courses under Coursera are free, edX allows more of this preview. You can enroll in their courses under their XSeries for free. Once you decide you like a certification, you would be required to pay.
edX: Cons
Inflexible schedule. One of the downsides of enrolling with edX (if you are planning to avail the verified or certificate track) is its inflexible end-date. This is true even for self-paced courses.
End-date marks the time when the course content would be archived. While you can still access the course contents after then, you are no longer qualified for a certificate. Hence, if you plan to work with edX, make sure you could make time for it.
Less language support. edX has limited language support. Most content is taught in English, but it supports five languages. It is, however, working on including more content in varied languages in the future. In the meantime, you just need to make do with online translators when necessary.
Coursera: Pros
More focused on specializations. Just like edX, Coursera also offers online courses in diverse subjects. However, it is more focused on professional training. Hence, it provides a good place to upgrade your knowledge and skills in your specialized areas.
Better time flexibility. Unlike edX, Coursera is much more flexible with the course schedule. There are suggested timelines but they are not carved in stones. You could set a personalized deadline.
More language support. It has more language support which makes it more accommodating for people of different languages.
Coursera: Cons
Profit Orientation. Because Coursera has a clear profit orientation, its focus is more on specialized courses. The advantage of this quality though is that it has better sustainability.
Possible delay while waiting for peer reviews. Some courses may require peer reviews for you to be able to complete the course and avail a certificate. This is good in a way that it makes you a part of a community of learners.
The downside, however, is that "peers" may not always be available or may be operating under a different target schedule. Hence, this could affect your schedule of completion of the course.
Overall Winner
This review awards the win to edX, with one point margin against Coursera. It covers a wider scope of topics and the courses can be checked out for free before you commit to an XSeries. This helps you decide whether you want to apply for a paid track or not. This is an important feature because the quality varies from course to course. Hence, a free preview is a really sweet deal.
See the table below for the summary of the comparative reviews of edX vs Coursera.
| | | |
| --- | --- | --- |
| Criteria | edX | Coursera |
| Course Scope | ✔ | |
| Cost | ✔ | |
| Time Commitment to complete the course | | ✔ |
| Certification | ✔ | |
| Language | | ✔ |
| Dashboard experience | ✔ | ✔ |
Hence, you go to edX if you are looking for:
More varied subjects
More free online courses
Free individual courses leading to XSeries
Free mobile app
And you might want to consider Coursera if you are looking for:
More specialized courses
More flexible end dates
More language support
Conclusion
edX could be a better choice between the two. However, if you are looking for more interactive learning with coaching sessions, you might want to look elsewhere. Nonetheless, if you are an independent learner who is looking for more opportunities for career growth development or shift, this may be a good place for you to start.
Frequently Asked Questions
References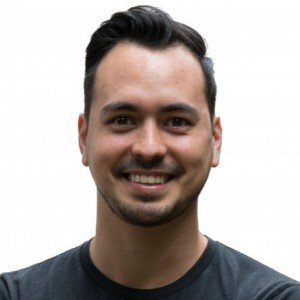 Article by:
Hey I'm Allan, founder of Dotcom Dollar. I started my own successful online business and quit my job in 2015 to travel the world. I started Dotcom Dollar to help aspiring entrepreneurs like you create a successful online business.