One of the most efficient ebook creators there is, Designrr is PERFECT for content creators who want to upscale their business through FAST and…
Designrr Review 2021: How to Create an Ebook in 2 minutes
Designrr may not be perfect and it can be buggy sometimes but, when it comes to creating ebooks, it is one of the best platforms at your disposal. It's definitely worth exploring to identify if it's the ideal ebook creator to use.
User Friendly
The ebook creator and editor are easy to use. It may not be user-friendly right off the bat, but once you learn how to navigate it, everything else will come easy.
Features
Designrr.io has the essential features you need to create an ebook in a few clicks. It does live up to its promise of creating an ebook in just 2 minutes. Once you get past the learning curve, you'll be a pro at using the web-based ebook creator.
Support
This is where Designrr stands out. With a highly responsive customer support team, you won't have to wait long for your queries and concerns to be addressed. There are multiple ways to contact them as well.
Value for Money
The Designrr plans and packages are more affordable than other similar platforms. Of course, you'll have to pay more to access advanced features, which is normally the case. If you have everything you need from the standard plan, however, then you're all set.
Share this article
Subscribe for updates
About Designrr
Designrr is a software application that aims to give ease and convenience in compiling relevant content through ebook and flipbook creation (1) for professionals and small businesses. It can cater to the smallest of parties such as influencers, freelancers, content and course creators, and big entities such as agencies.
If you consider yourself belonging to that crowd who wants to:
✓ Save time in producing relevant and lead-generating content
✓ Preserve energy and effort yet still coming up with excellent quality materials
✓ Monetize existing content in your own way and creative direction
Then, you are in the right place to get to know this option. Go over this Designrr review, and see if it is for you!
Who is Designrr Suitable For (And Why)?
Designrr is for marketers, business owners and for anyone who uses ebooks to generate leads or as a source of income. Because of its feature-rich platform that makes creating ebooks quick and easy, it will save you from wasting time and effort to get an ebook written and shared or published.
Designrr also allows you to turn your blog post into an ebook, which makes for a great strategy when repurposing content. This is especially true with your most popular blog posts. To get started, you just need to copy the blog's URL and then click Create A New Project on Designrr. With a few more steps, your blog is transformed into an ebook.
Designrr In-Depth: Features & Effectiveness
Imports Your File
Whether you opt to start from scratch or carry over your content from existing materials, it provides an efficient avenue for you to pursue any of your choices.
Designrr removes from you the burden of typing your content, word for word, starting with giving you options from where you can import your content.
You have the option to import existing files from a range of sources such as Blog Posts/URLs, Microsoft Word, Google Docs, Youtube, Podcast, PDF, Video and Facebook Page.
If you have other processes in mind and may want to start on a clean page, the following options are available to you:
Start from Scratch
Merge Draft
Start from Template
This part just lets you choose from the countless sources you may want to begin your ebook creation with. The part where you'll see how convenient using this tool is just about to come.
Transcribes Your Content
The sweetest step in the process of creating your ebook with Designrr: the 3-minute (max) wait before your video turns magically into text without letting your fingers touch the keyboard.
Virtually Collaborates for Editing Content
While transcription removes the "handache" brought about by typing your content word for word, Designrr allows you to check and correct the texts it has transcribed. In this process, all you have got to do is check if the system has converted your video or audio into the right text, with correct spellings and punctuation.
In this process, you can add or subtract images and turn your text into bold, underlined, or italicized, among its other features before giving it its form on the next step of your ebook creation.
Provides Countless Templates to Choose From
Ebooks or flipbooks, especially if its purpose is to serve as lead magnets, should be magnetically attractive – not just because of what it contains, but altogether because of how it looks as well. Let's try to differentiate it with a mere general document, and really incorporate what we do in our business – our niche, our brand voice, and our brand image, among others.
Once you are done with editing and finalizing the text of your ebook, Designrr will lead you into choosing from countless ebook templates it has. In this step, you will see templates with themes fit for various industries. Whether your industry or your niche is on home, interior, decorating, or stuff like technology, relationships, and food, there will be a perfect fitting template for you to choose.
Arranges & Formats Your Content
This is where you can have a first look at your Designrr ebook. In this stage, your content would have its book cover, and the accent colors and graphics to the pages, depending on which template you chose. (Supposing you didn't like your initial choice, there is an option to change it too!)
Supplies Settings for Aesthetics
As it empowers you and enables you to create your own direction in creating your own ebook and flipbooks, further editing tools and settings are always provided along the way.
Among others, this stage in the process lets you insert parts such as a table of contents, a new page, a cover page, and a lot more.
Exports Your Content Across Various File Types
Depending on how satisfied you are with your the Designrr ebook you have come up with, up to the very end, it is in your control on how you would want your ebook to be exported.
Your Designrr ebook can be saved into PDF, .mobi for Kindle, Epub, and HTML.
After choosing the type of file you would want your Designrr ebook to be exported, you will be able to assign the File name, the Author's name, and the Description you would want.
Ebook Editor
What can you do from the ebook editor of Designrr.io?
Import Content: This is for any additional message that is not on your originally imported file. You can import from among blog posts, google docs, word docs, PDF, drafts, or simply "copy & paste".
Cover Page: Usually, when you choose a template the cover page is already provided.
New Page: If you feel like you want to add a Break Page in between chapters or lessons, simply drag the "new page" icon onto the document to add an extra page.
Back Page: This page is similar to a back cover of the back, having the same graphics and colors as the front cover.
Table of Contents: Help your readers to easily know what sections comprises your Designrr ebook by providing them with a table of contents,
Inline CTA: Subtly insert call-to-actions by dragging the "Incline CTA" onto the file. This option will provide you with a 2-liner space for a call-to-action
Call to Action: Distinguished from the "Incline CTA", this option provides the creator to put in a special bordered section, a minimum of 10 lines, dedicated to a more detailed call-to-action, inclusive a CTA button.
Text Editor
Just highlight any words, phrases, or sentences in the text, and you will notice how a text editor will appear. It contains options of turning your text into bold, underlined, or italicized so that you can emphasize on any message you want. Further, you can add links to your text, and images using the same.
Some of the functions you can use are:
Remove Filler Words
Remove irrelevant words arising from affect displays (especially coming from Videos, Youtube, or Podcast) such as "ahm", "ahh", "ahm", "um", "ah", "uh", etc.
Grab Screen
Capture fragments of the video that you want to include in your ebook.
Save audio draft
Save your work.
Remove Images
Remove images you do not want which have been populated into your content by Designrr transcription.
Revert Images
Undo deleted images
These are just some of the features of Designrr. Give it a try and you'll see a host of other functionalities you can use to make ebook creation a breeze.
Pricing
Designrr offers 4 Business Plans and 1 Agency plan (2).
The most affordable among their pricing and packages are the Standard at $29/month. You'll have access to 100 project templates, more than 900 Google fonts, and other features.
If you want any of the transcription services, however, you need to sign up for the Premium plan for 4 hours of transcription and the Business plan for twice the length of time.
The Agency Plan, on the other hand, is best for when more than 1 person will create ebooks. It has a similar offering as the Business Plan in terms of project templates, cover designs, and Google Fonts, but it has the longest transcription hours at 25 hours.
All monthly plans come with a free 7-day trial so you can check out which package meets your business needs. You can cancel your subscription at any time.
Business Plans
Agency Plans
Ease of Use
Designrr is entirely based on the web so there's no need to download or install anything. Considered as one of the most practical ebook creator and designer, many swear by the ease with which you can use the platform. Some, however, say it's not as user-friendly as it is supposed to be.
Once you get the hang of it, however, navigating the platform should be easy.
When it comes to the actual ebook creation, rapid is the best way to describe the process. To turn a blog post into an ebook, for example, you just need to create a new project, select Import from URL, choose a project template, edit and then export to PDF.
Customer Support
The Designrr support is highly praised for their rapid response to customer queries. You can contact them via email and chat (3), with the chatbox readily clickable from the application window.
If you want to contact support outside of the application, you can use the contact page of the website.
There's also an option for you to ask for assistance via phone.
Unlike other software companies, Designrr doesn't just provide a ticketing system but other options to communicate with its support team.
Other concerns or queries may also be found on the "Help Section" found in one of the tabs located at the upper right corner of the screen.
Client reviews and feedback
Video reviews
Customer reviews
Alternatives to Designrr
A major competitor to Designrr, Sqribble offers similar functions but with fewer features. You can create an ebook from a URL, Word file, a prewritten article and from content you copy and paste from another source. That's about it, however.
Sqribble tends to be slow and buggy as well. While Designrr isn't perfect, it does a better job where it really matters.
Another direct competitor, Beacon lets you create great PDF and ebooks. You'll have to pay twice the price of Designrr's standard subscription to remove the watermark and to create a professional-looking output. Pricewise, it's not that practical.
This software allows you to create interactive ebooks in a wide range of formats. It's also an EPUB editor. You can add audio, video, book widgets, 3D elements, and other features that will make your ebooks interactive and fun.
Between an interactive and static ebook (4), the former is undoubtedly better. You'll have to pay a steep price, however.
Final Verdict
I rate Designrr.io a rate of 4.5 out of 5.
As someone who prefers to get things done as quickly as possible, I am a huge fan of how the platform enables me to create an ebook from my blog post in just a few steps.
Repurposing content is one of the ways I generate leads and a professional-looking ebook has proven a powerful tool when done right. With Designrr, I don't need to do anything from scratch unless I want to. I would have given it a 5 if not for its occasional crashes. Then again, no software is really perfect.
Conclusion
Designrr.io is definitely for any size of business – whether you are an individual professional, such as an influencer or a course or content creator, or a small business or a fancy agency. This tool saves so much time and rids you of the extra expenses from outsourcing or hiring another specialist to help you with the collective task of transcribing, formatting, and designing your own ebook.
Frequently Asked Questions
References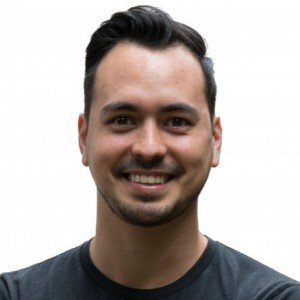 Article by:
Hey I'm Allan, founder of Dotcom Dollar. I started my own successful online business and quit my job in 2015 to travel the world. I started Dotcom Dollar to help aspiring entrepreneurs like you create a successful online business.