If you're looking for online learning platforms to SHARPEN your skills and UPGRADE your work qualifications, consider Coursera and Udacity. Find out which…
Share this article
Subscribe for updates
With the changing work landscape and increasingly tough competition, upgrading your skills can prove to be advantageous. It is not easy, however, especially for working individuals. With your life and work demands, one might find it hard to make time to squeeze continuous learning into your schedule. There are no surprises there.
The emergence of MOOCs or massive open online courses paved the way for us to learn in more flexible ways. Two of the top choices for online courses are Coursera and Udacity. Hence, in this Coursera vs Udacity review, we shall discover which could be the better option for you.
We shall look specifically into their course offerings, cost, time commitment to complete the course, certification, language support, dashboard experience, and student support.
Coursera vs. Udacity: Overview
Coursera is the largest MOOC provider, with 76 million users all over the world. It was founded by two Stanford professors. To date, it partners with 200 leading universities and industries, including Duke University, University of Michigan, and Google to cite a few.
Coursera offers free and paid courses. They have short-guided projects, short courses, specializations, and degree courses.
What do we know about Udacity?
Udacity is a platform that prides itself in helping individuals capacitate themselves for the "careers of the future", particularly with the latest digital skills.
Udacity started as an experiment of Stanford instructors where they offered their online course, "Introduction to Artificial Intelligence", for free. It had an overwhelming reception, with 160,000 enrollments from more than 190 countries. Now, Udacity partners with 200+ industry experts to build their course content, which could lead to more than 100,000 graduations.
Where Udacity is more like a trade training that focuses on careers for the future, Coursera is similar to a university-learning experience.
Coursera vs. Udacity: Courses
Coursera offers online courses and degrees in more diverse fields which include the following:
Arts and Humanities
Business
Computer Science
Data Science
Information Technology
Health
Math and Logic
Personal Development
Physical Development
Physical Science and Engineering
Social Sciences
Language Learning
Coursera offers short guided projects which could last only for hours. There are also courses, specializations (could last for months), and degrees (could be taken for years). Course content may be taught using videos, readings, quizzes, and peer reviews, among others.
Coursera has limited options for a Master's Degree, which includes Business, Data Science. Computer Science.
Meanwhile, Udacity focuses on learning digital skills for the careers of the future. Udacity offers courses in the following areas:
Programming and development
Artificial intelligence
Cloud computing
Data Science
Business
Autonomous Systems
These courses and programs are designed to capacitate the students with in-demand skills in the job market through videos, quizzes, moderated fora, and project reviews. It also includes projects that could be an addition to your portfolio to showcase your skills. Udacity offers free and paid courses. The Nanodegree program comprises a series of 3 to 4 paid courses.
Verdict
Winner: Udacity
We acclaim Coursera for its broader scope that accommodates more learners from diverse fields. However, the focus of Udacity on digital skills lends itself with deep and very relevant learning of in-demand skills in the current and future job market. The lessons are updated and engaging with real-life problems. The project reviews are also personally meaningful.
Coursera vs. Udacity: Costs
The cost of Udacity courses varies for each Nanodegree program. If the course is provided on a fixed-term basis, there will be a one-time fee that you need to pay upfront, with a 7-day refund period. In a monthly subscription, you need to make a payment every month to renew your access to the course. It has a 2-day refund period.
If the Nanodegree program is multi-term, you may be charged with costs associated with each term. These are going to be billed separately during your enrollment for the applicable term.
You will see below the pricing for one of the Udacity programs that run for less than a month:
Predictive Analytics for Business
Below is an image of pricing for one of the programs of Udacity which runs for more than 3 months:
Deep Learning
Meanwhile, Coursera offers more budget-friendly courses. With a USD 39 monthly subscription for specialization courses, you would probably see the difference with Udacity. Note that Coursera also has more free courses you can take to gain a certificate through the verified track for a very minimal fee.
The image below shows the course prices for Coursera, from specializations to degrees.
Verdict
Winner: Coursera
Compared to the cost of programs in Udacity, Coursera is a winner. Not only is it cheaper, but you could also apply for financial aid or scholarship (1). Udacity only has a Scholarships page where they post available third-party sponsored scholarships.
It is important to mention the clear and explicit information of Udacity regarding the costs and payments in the programs. Hence, there are no surprises with the charges. Furthermore, they have a clear refund policy. Reviews in Trustpilot rated it 4.8 out of 5 because its offering is worth the cost.
Coursera vs. Udacity: Time Commitment in Course Completion
The type of course of the program you enroll in will determine the time it might require you to commit. For Coursera, guided projects and courses could last only for hours. Specializations could run for months. Degrees, however, can take up to four years of completion.
Similarly, Udacity has programs that run for less than a month to more than three months. On average, you can complete the course in one month with a 5-10 hour engagement per week. Since the Nanodegree program comprises a series of 3-4 sessions, a Nanodegree can take 3-4 months on average.
The good news is, both Udacity and Coursera could be quite flexible with the schedule. Udacity has term-based degree programs, but it also has self-paced programs where you can be more flexible.
You can personalize your schedule so that it fits your own time. However, take note of the course's flexibility, and ensure that the program deadlines do not extend to your subscription period. If you fail to complete the program on time, you will have to make additional payments.
Verdict
Winner: Udacity and Coursera
Udacity and Coursera take to heart the need for flexibility of its learners. The availability of self-paced options is very crucial for busy professionals who are looking for career development.
Coursera vs. Udacity: Certificates
Udacity and Coursera have free courses. However, the difference is that with Udacity, you could not have any certification for completing the course. On the other hand, with Coursera, you can choose between the free audit track or the paid certificate track.
Hence, if you are after certification, do not go to the free course of Udacity. Nonetheless, if you are there for the learning experience rather than certification, you are in the right place to upgrade your digital skills.
Udacity provides certificates for highly specialized paid courses and programs. Coursera offers certificates for courses, specializations, and degree programs.
Below is an example of a certificate from Coursera bearing the name of the partner university or industry:
Below is an example of a certificate that you could get from Udacity:
Verdict
Winner: Coursera
Coursera provides the opportunity for you to choose between a certificate or audit track for courses. Further, the names of leading institutions and industries that partner with Coursera could make a fine addition to your CV.
Coursera vs. Udacity: Language Support
For online courses that target a worldwide audience, language is a vital consideration. While many people can understand English, we have to admit that it is still a whole different experience to learn things in your comfortable language. It makes the course materials more approachable for diverse learners.
Hence, course materials like the videos have subtitles that you can translate. Take note though that Udacity supports more languages than Coursera does.
Verdict
Winner: Udacity
Where Coursera supports 10 languages and Udacity offers 25, which is quite impressive. Hence, the winner here is quite clear. Udacity, it is.
Coursera vs. Udacity: Dashboard Experience
For online learning, the dashboard experience is a vital aspect of learning. It affects how we interact with the course materials and the available community (if any).
Udacity offers a simple dashboard that has received several great reviews for the great experience it has provided for the students. Its menu bar takes you to home, help, catalog, and settings. On the main screen, you will see an overview of the lessons.
Each lesson will lead you to a series of short video lessons and quizzes that involve real-life problems. You can download the video or the transcript for the lesson of your choice.
It allows you to skip one lesson to proceed to the next, should you think you do not need to cover the earlier topics anymore. You can also try to submit answers to quizzes or view answers.
Coursera is similarly simple. You get a menu on the same left-hand side of your screen which provides you with an overview, grade, notes, discussion forum, messages, and course information. The sample free course below only includes one short introductory video and a series of readings and quiz.
There is also a transcript for the video which you can translate into other supported or available languages. On the right-hand side of the screen, you will see the notes section where you can jot down important details.
Verdict
Winner: Coursera and Udacity
Both Udacity and Coursera have a simple and instinctive dashboard where you can access the information you need for the course. You won't waste time puzzling out each part.
Coursera vs. Udacity: Student Support
Online learning can be quite tough, especially since you would probably need help or support from time to time. This support could be the admin, mentors, or community of learners.
With Coursera, you need to be a self-directed learner. You are basically on your own as you engage in the course materials. However, for Udacity, you have the chance to access one-on-one support. You can ask for help from technical mentors through one-on-one chats, advice, and tracking your progress. Hence, you feel quite supported even when you are in a distance mode.
With Udacity, you could contact your mentors 24/7. You can have quick responses to your coding questions so you could keep on learning.
With Udacity, you could contact your mentors 24/7. You can have quick responses to your coding questions so you could keep on learning.
On the other hand, many reviewers believe that Coursera needs to enhance its responses to inquiries or requests for technical support to the students. Furthermore, reviewers believe that the lack of peer-for-peer reviews is frustrating.
Verdict:
Winner: Udacity
This is probably one of the reasons why many people are willing to pay more with Udacity. You get support from technical mentors, which makes you feel connected.
Coursera vs. Udacity: Pros and Cons
Coursera: Pros
Broader scope. Coursera covers a broad range of courses from different areas that you can choose from. It covers topics under Arts and Humanities as well as IT and Engineering. Hence, learners have a bigger chance of finding materials suitable for them.
More free courses. As compared to Udacity, Coursera offers more free courses. To be fair, though, Udacity's free courses offer a much deeper learning experience with more video lessons and quizzes on real-world problems.
Availability of certificate option for free courses. With Coursera, you could choose between the free audit track or paid certificate track in free courses. If all you want is learning, then you could go for the audit track. If you need certification, that is the only time you would be required to pay.
Time flexibility. Both Udacity and Coursera offer time flexibility which is very important for busy individuals who need to squeeze this online learning with their life and work demands.
Cheaper. No arguments here. You get a cheaper deal, especially for course subscriptions with Coursera as compared to Udacity.
Coursera: Cons
Minimal support. Coursera is primarily self-learning. You engage with the material without one-on-one support from mentors that Udacity offers.
Possible delay while waiting for peer reviews. While the flexible arrangement of Coursera works fine, it does not always mean that you would progress only within your timeline. Courses that include peer review could delay you if there are no peers to speak of at the moment or if they are working in a different timeline.
Udacity: Pros
Specialized courses and programs. The courses in Udacity are very specialized in digital skills which are and will be in-demand in the job market. They partner with industries to inform the updated course contents.
Strong support. With Udacity, you have access to technical mentors. It is a lot of help in trying to figure out some tight or challenging spots.
Real-world learning. Udacity takes real-world learning seriously. Project-based learning gives you hands-on experience with the skills you are learning. This project could be a fine addition to your portfolio. Further, you could also have reviews for personalized experiences.
Generous content for free courses. While Coursera offers more free courses, the free courses of Udacity are quite meaty with generous video discussion of great quality, along with exercises or quizzes that would help you check your learning.
Explicit information. Another thing that I appreciate about Udacity is that it is quite explicit with everything that you need to know about them and their courses or programs. This includes payments and certifications. That way, you know exactly what you will be getting before you sign in. No unpleasant surprises
General positive experience. A great number of reviews show a very positive experience with Udacity. It is highly recommended.
Udacity: Cons
Expensive. Udacity is more expensive than Coursera. However, the strong support, real-life learning with updated content, and project reviews will make-up for it.
No certification for free courses. Unlike Coursera, you cannot opt to order certificates for free courses (even for a fee).
Overall Winner
The overall winner is Udacity. Despite its limited scope, it has updated, and meaningful project-based learnings with the useful review. It also provides more language and student support which makes learning more comfortable for the learners.
The table below shows the summary of the comparative reviews of Coursera vs Udacity:
Hence, you go to Udacity if you are looking for:
Focus on digital skills with updated content
Real-life learning
Strong student support
And you might want to consider Coursera if you are looking for:
Broader scope
More budget-friendly courses
More free courses
Conclusion
Online learning is a great way to support your career development as well as remain competitive in the changing demands of the job market. It is relevant now more than ever, even amid the pandemic. However, not all online classes are the same. Some are better and more suitable while some are not. That's why it is crucial to do your research and understand which one is suits you best.
Frequently Asked Questions
References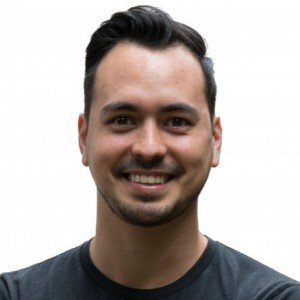 Article by:
Hey I'm Allan, founder of Dotcom Dollar. I started my own successful online business and quit my job in 2015 to travel the world. I started Dotcom Dollar to help aspiring entrepreneurs like you create a successful online business.