In this updated Instapage pricing review, we look into the features included in every plan and determine if the new cost is worth the…
ClickMagick NEW Pricing & Cost [2021]: How Much Does It Charge?
ClickMagick or CM is a reliable link tracking software used by numerous online marketers to monitor and adjust their internet marketing activities.
Share this article
Subscribe for updates
For a serious marketer, this tool is a must. It can help you monitor and obtain insights into the total amount of clicks from a specific link and adjust your online marketing activities as needed.
One of the most favored software in the link tracking world is ClickMagick. In this pricing review, we'll learn more about its pricing details and which plan to choose based on your needs.
But before that…
ClickMagick: A Quick Overview
Founded in 2014, ClickMagick is a tool built to help businesses, online marketers, and entrepreneurs increase their marketing results by monitoring each and every link that they share on the web.
This software allows you to:
Monitor clicked links
Frequency of clicks on a link
Who clicked the links
Where your "clickers" are coming from
Which ads are performing well, and more
As a marketer, you need to ensure that you're optimizing every one of your campaigns for better results. ClickMagick is one of the best tools to help you achieve this.
Summary of ClickMagick Pricing
Click magick pricing (1) is divided into 3 plans. All three pricing options come with core features such as:
Tracking Entire Sales Funnel
Mobile Optimization and Geotargeting
Affiliate Marketing Tools
Click-Fraud Protection
Intelligent Split Testing
Real-Time Stats
Given these capabilities, what some might consider pricey may actually be worth the investment. Besides, you'll have access to a 14-day free trial, regardless of which plan you sign up with, allowing you to test the tool's features and make a decision based on results.
Like anything else, each pricing plan comes with several differences or added features from the previous plan.
A Detailed Guide on ClickMagick Pricing
Let's take an in-depth look into the different Clickmagick pricing plans. Here, we will showcase the differences between each option and who can benefit from it.
Let's start!
ClickMagick Starter Plan — $37/Month
The first and cheapest pricing option from ClickMagick, the Starter Plan is most suitable for any small or start-up business and the newbie or average internet marketer.
Although cheap, this plan comes packed with a wide range of link tracking features. These include:
Up to 10,000 clicks per month, which should be enough for the starting marketers out there.
Integration of up to 2 custom domains for cloaking or masking your links.
Precision tracking of 1 complete funnel with CM funnel tracking feature.
8 hours of help desk support. Support is one of the main selling points of ClickMagick, having the most responsive support team.
6-month data retention. This way, you don't have to worry about losing critical statistics.
ClickMagick Standard Plan — $77/Month (Previously $97/Month)
ClickMagick calls this "Our most popular plan!" The Standard Pricing Plan is an upgrade from the Starter Plan.
It is ideal for businesses experiencing a sudden growth spurt or for the advancing marketers who wish to take their marketing journey to the next level of success.
Here's what you get from the Standard Plan:
Get up to 100,000 clicks per month. Regardless of what you do online, for the average marketer, you won't probably cross the allowed quota of a hundred thousand clicks per month.
Cross-device tracking for uninterrupted tracking, even if the user switch devices.
Phone sales tracking. This was traditionally untrackable, but with CM you can tweak opt-ins and other lead capture forms to accurately track phone sales— all the way to the original ad or keyword that generated the sale.
Precision track up to 5 funnels using preferred conversion events.
PPC Click Shield can save your marketing spend from competitors, bots, and "click-happy" users repeatedly clicking your ads.
Extensive customer support including 1-hour helpdesk support, fanatical live chat support, phone support, and 1-on-1 onboarding call.
Comes with Experts Academy and Paid Traffic Courses where you can learn the best marketing tactics from leading online marketers.
Integration of up to 10 custom domains for cloaking or masking your links.
1-year data retention
ClickMagick Pro Plan — $197/Month
This is ClickMagick's flagship pricing plan for the veterans or the big corporations already making anywhere from 6–7 figures and above. This is also suitable for pro marketers who wish to run an online marketing campaign 24/7.
This premium ClickMagick pricing plan gives you everything you need as a large corporation, dead-serious marketer, or a super affiliate.
It comes with all the features on the Standard plan plus some amazing perks:
Offering up to 1 million clicks per month. Best suited for the pro users, the Pro Plan literally allows you to send unlimited traffic.
Track and monitor unlimited multi-step funnels accurately.
2-year data retention.
World-class support that will help you with all kinds of issues that you may run into.
Connect unlimited custom domains as you would like for your marketing requirements.
Comes with the Experts Pro Academy. This is a step up from the Standard Experts Academy since it comes with pro strategies that you can implement in your business.
Few Things to Consider
Regardless of what you choose, you can upgrade or downgrade your pricing plan anytime in order to better suit your needs.
For instance, if you reached the 10,000 allowable clicks of the Starter plan, you'll be automatically moved to the next Click Magick pricing plan which is the Standard Plan. This means your activities won't be disrupted if you reached the limits set for the plan you originally signed up for.
Final Thoughts
We hope that you enjoyed learning about the various ClickMagick pricing and some subscription-related information. ClickMagick is among the best and the cheapest click tracker out there. It boasts of a very reasonable price tag with what the platform can offer.
Again, the inexpensive Starter plan should be enough for most marketers. However, for the heavy hitters or the ones who wish to get more out of ClickMagick, the Standard Plan should offer them amazing benefits such as a hundred thousand clicks, excellent support, and a rich knowledge base (2).
Now that you know everything there is to know (at least for now) about ClickMagick pricing, it will be easier to choose the most suitable plan for your needs.
Will you settle for the basic, Starter plan? Or go all-out and enjoy the benefits of the most popular plan? If you just wish to test the waters, you can simply get on the 14-day free trial. You can cancel anytime if you are not satisfied with their service. The choice is yours!
Frequently Asked Questions
References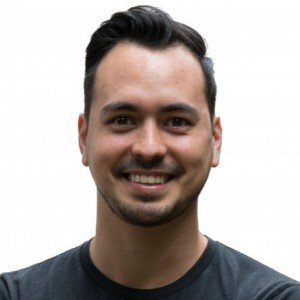 Article by:
Hey I'm Allan, founder of Dotcom Dollar. I started my own successful online business and quit my job in 2015 to travel the world. I started Dotcom Dollar to help aspiring entrepreneurs like you create a successful online business.