When it comes to the BEST solutions to create marketing funnels, many users compare ClickFunnels vs. Kartra. Both platforms share similarities but…
Share this article
Subscribe for updates
ClickFunnels and Kartra are two different platforms with several similarities. Both are made to create sales funnels, but each of these platforms has unique features that separate them from one another.
With that being said, not knowing the main differences between ClickFunnels and Kartra might make you a little confused on which to choose.
First of all, both of these choices are digital marketing platforms that apparently many people trust because of how they can help people build their businesses. They both have excellent features such as web page builders with easy drag-and-drop features.
As a disclaimer, this ClickFunnels vs. Kartra comparison and review is unbiased. I honestly liked both platforms, but one of them has to be better, which is why I used them both and took my time to take an in-depth look into each of their features and performance.
Well, to give you a quick outline, both of these platforms:
All-in-one digital marketing solutions
Include sophisticated tools made for digital marketers and online entrepreneurs
Include drag-and-drop page and funnel builders for the non-tech-savvy individuals
Can help you build full-blown websites
Consolidate all your data in one place
Allows you to use email and SMS marketing campaigns (1)
Software as a Service (SaaS) (2) platforms
Both platforms are up and running with stable platforms and a high number of paying users, which means they are both trustworthy and helpful.
Kartra, however, is a much newer platform. It has received several updates and we can expect more updates in the future since the developers are not ready to slow down just yet.
ClickFunnels, on the other hand, has more than 100,000 paying customers, and tons of testimonials from long-time users.
As we move on with this ClickFunnels vs Kartra review, we will see which one is the better platform. However, let's go over each platform and summarize each of them.
ClickFunnels vs. Kartra Overview
In this section of the article, we will have a quick glance at each platform and look at the pros and cons, and video reviews.
What is ClickFunnels?
ClickFunnels is created and led by one of the world's well-known digital marketers. Russel Brunson. Clickfunnels is not just an effective, high-converting funnel builder, it is also an educational platform.
Expect to learn how to create different types of effective funnels for almost any industry. No matter what you are selling, Clickfunnels is an outstanding solution as you can learn a lot from their videos and articles.
ClickFunnels features a bunch of marketing tools that they say are easy to use. However, it can be very confusing at first. Before I mastered how to use this platform, it took me quite a while. Once I got the hang of it, I found that this platform is really helpful.
The problem some people have with ClickFunnels is the unresponsive customer service and user-friendliness. Some users on the Facebook group claims that because it is so hard to understand, they ended up hiring a web designer anyway.
However, I don't know if I was lucky enough to connect with the customer service on my first try. I also found the interface a little difficult to grasp at first.
In terms of features, ClickFunnels does not have as many features as Kartra. However, most of its features are very effective. You will still need to signup for other platforms which will cost you more on monthly expenses.
Since most people make decent sales and income using ClickFunnels, they do not mind the price of the extra expense.
Here are ClickFunnels' most notable features:
Affiliate Management System
Shopping Cart and Checkout System
ClickFunnels Pros and Cons
ClickFunnels Video Review
What is Kartra?
Kartra is another digital marketing solution that features a much more complete set of tools. Unlike ClickFunnels, Kartra has more features and tools all in one place, which can save you a lot of money in the long run.
Aside from its website, page, and funnel builder, Kartra offers more. This includes a help desk, an automated appointment setter, a better affiliate management system, and seamless integration between all tools and other 3rd party applications.
Kartra's features are very useful for most industries. If you are a coach, developer, writer, freelancer, and small business owner, Kartra has got all of your tools covered for selling and promoting your products.
Just like ClickFunnels, Kartra also has an affiliate and JV affiliate program. By promoting Kartra and making successful sales using your code, you can make up to a 40% commission on monthly payments which can add up as extra income on top of your main business.
Kartra has over 40,000 paying users. The user count is not all bad, especially for a relatively newer platform than ClickFunnels.
This platform is also haded by a well-known digital-marketer, Mike Filsaime, the brains behind big platforms such as EverWebinar and WebinarJam. With that being said, this platform has enough potential to be the best platform.
Kartra Pros and Cons
Kartra Video Review
What is the Main Difference Between ClickFunnels and Kartra?
The main difference between the two platforms is coverage.
Kartra is made to control and manage a business. It as all the tools you need at a good price to manage every aspect of your business with one platform. If you are looking for a more complete software to manage almost every aspect of your business, Kartra is worth checking out.
On the contrary, ClickFunnels is a tool that focuses on building sales funnels. This makes it a cost-effective choice if your main goal is to build marketing funnels.
These platforms are more similar than different if we take a deeper look at what they have to offer.
Side-by-Side Comparison
In this section of the ClickFunnels vs. Kartra comparison, we will take a look into each feature each one offers to have a better idea on which is the best one for you.
Features:
ClickFunnels
ClickFunnels' features revolve on one important aspect–funnel creation. It is an essential feature that can help any business generate leads and eventually generate income.
Funnel and Webpage Builder
This tool is ClickFunnels' best feature, and it is also the tool that 100,000 paying users signed up for. It is a highly-effective drag-and-drop webpage and funnels builder. It has a lot of templates that are designed for most types of industries. The funnels have proven to work for tons of users.
Affiliate Management System
This application is for managing your affiliates and keeping track of your commission. With this feature, you can choose, manage, and keep track of your affiliates. You can track commissions and other important aspects. You can also track other business you are affiliated with, and see how much you are earning.
This tool allows you to manage your online courses. It is an excellent tool for coaches, speakers, and gurus. You can use this tool to host online video tutorials live or pre-recorded.
This tool allows you to create an email marketing system that will help you get in touch with your clients and prospects. Despite not having too many customizations and automation, it is still a useful marketing tool.
Shopping Cart and Checkout System
This is an excellent platform where users can sell products using an online shopping cart and a safe and secure checkout system. This tool is an effective platform you can use to list down your products and services and get paid via debit/credit cards or online merchants like PayPal.
You can use this tool to host webinars for your prospects and clients all in one app, without having to sign up for another platform.
Kartra
This tool is a powerful and easy to use drag-and-drop page builder that comes with hundreds of professionally designed templates for desktop and mobile.
Kartra Checkouts is an app that allows you to sell your products and services online. You can create product pages, checkout forms, and instructions for checkout. You can also use it to collect payments from both credit cards and PayPal.
This app allows you to generate prospects and leads for your customer database. You also use it to organize each lead and create themes, groups with lists as well as custom tags. You can learn a lot about your customer demographics using this app.
Kartra Funnels and Campaigns
This useful tool allows you to create a multi-page funnel flow to convert prospects into paying customers and customers into recurring clients. It is one of Kartra's best tools, which proves to be effective for many of Kartra's 40,000 users.
It is an effective tool you can use to create live or automated email and SMS marketing schemes to communicate with your subscribers. By using this tool, you do not need to hire copywriters or think of elaborate marketing email scripts.
Kartra Memberships allow you to create exclusive pages for members only. You can also create multiple tiers for different membership types that will give your membership site more exclusivity. This increases your chance of earning money through membership payments. You can create different levels of exclusive pages and portals that only specific types of members can access.
This app is for customizing videos on your website. With this app, you can choose to autoplay videos with no sound, or hide the control bar, upload your own thumbnail, and more. It allows you to use and customize videos to your advantage and for marketing purposes.
This app is your online support and live chat service. You can add this tool to address any concerns from your visitors and customers.
This automated calendar allows your customers to automatically block appointment dates depending on your settings. Once a visitor clicks on an open appointment, it automatically blocks those dates, so that other people cannot book you on that certain time. They can book appointments in real-time. It is an effective tool that can save you money from hiring an appointment setter.
Use this tool to create checkout forms using templates. It provides an auto-fill from memory for your customer's convenience, which works great for recurring customers. You can also customize forms and the fields in any way, and you can even embed images and videos in the forms you create.
A comprehensive affiliate management system that allows you to keep track of your affiliates and display useful analytics. It shows you their sales and the commission they will receive based on the number of sales. It is an excellent tool for managing your affiliates and keep track of which of your products sell the most through affiliates.
It is an app that gives you a close look at everything happening with your business. You can use this service for managing your team in a centralized dashboard.
The Marketplace app allows you to sell products and receive payments online. By using Kartra Pages, you can design your e-commerce store and start selling your products with Kartra Marketplace.
Each Kartra app is integrated with one another, meaning you can use them all together for the betterment of your business. You can also use this plugin to integrate Kartra with different apps such as payment gateways, email, and more.
As you can see, Kartra has a lot more tools and functionalities compared to ClickFunnels. In this category, Katra clearly takes the win. ClickFunnels might have a much more effective funnel building system, but Kartra offers a lot more.
ClickFunnels vs. Kartra: Similarities
Page Building
Kartra has a better page builder software because of its extensive customization options. However, ClickFunnels'page builder is a lot more minimal which works for most people.
User Interface
Although Kartra's tools are much easier to use, the ClickFunnels interface is much easier to navigate. All the tools you need laid are out nicely on the dashboard.
Funnel Building
Since funnel building is what ClickFunnels is focusing on more than other marketing tools, the funnel-building system is much better than Kartra's. The templates are neatly categorized, so it is easier for you to choose which one works best for you.
Email Marketing
Kartra has a better email marketing system. The visuals and automation are much more outstanding and stunning. It will totally grab the attention of the people you will send the emails to, and it has many more customizations and useful scripts.
Memberships
In terms of membership pages, Kartra has more features. It has more onboard features that can save you more money and cut your monthly costs.
Support
ClickFunnels' most recurring issue is that their customer support team is lacking. Also, aside from the minor security updates and bug fixes, ClickFunnels hardly ever comes up with new things to add to their platform. Unli Kartra, where they provided with significant updates every chance the developer gets.
ClickFunnels vs. Kartra: Which is cheaper?
Kartra is way cheaper in terms of what is included in their plans.
While both base plans cost less than $100, Kartra has video hosting, booking calendars, behavioral adaptive marketing, Helpdesk, and Dynamic OTOs available. ClickFunnels does not offer all of these functions with their cheapest plan.
ClickFunnels Pricing
Standard Plan Inclusions:
($97/ month)
20,000 visitors per month
100 pages
3 custom domains
Platinum Plan Inclusions:
($297/ month)
Unlimited funnels
Unlimited pages
Follow up funnels
Unlimited visitors
Email marketing integrations and solutions (no automated emails)
FunnelFlix
Funnel hacker forum
Daily Hack-a-thons
9 custom domains
Two Comma Inclusions:
($2,497/ month)
Funnel sharing
Unlimited funnels
Unlimited pages
10 users
27 payment gateways
27 domains
Unlimited follow-up funnels
Priority chat and VIP phone support
Hours of additional training, courses, and more
Kartra Pricing
Starter Plan $99/ month
15,000 emails per month
2,500 contacts
100 pages
20 products per month
50GB of bandwidth for images and videos
One custom domain
100 automation
Unlimited page visits
Access to two Kartra Helpdesk portals
20 dynamic follow up sequences
Kartra Agency feature is not included
Silver Plan $199/ month
12,000 leads
125,000 emails per month
125GB bandwidth
Unlimited pages
Unlimited products
Unlimited helpdesk portals
Unlimited marketing automation
Unlimited membership sites
Up to 3 domains
Kartra Agency included
Gold Plan $299/ month
250,000 emails per month
25,000 leads
5 custom domains
200GB bandwidth
Unlimited pages
Unlimited visitors
Unlimited products
Unlimited membership sites
Unlimited dynamic follow-ups and automation
Kartra Agency access
Platinum Plan $499/ month
50,000 leads
500,000 emails per month
500GB bandwidth
Unlimited members area
Unlimited pages and visits
Unlimited helpdesk portals
10 custom domains
Unlimited follow-up sequences
ClickFunnels vs. Kartra: Which one is the best overall?
While both platforms are mostly the same, comparing the two is like comparing apples to oranges. They are both fruits, but they cannot be compared entirely since Kartra is a complete platform, and ClickFunnels is an effective funnel-building tool.
To conclude this comparison, I would say that Kartra is a suitable option for beginners. Its prices are unmatched, and it is much easier to use.
ClickFunnels is more popular software that offers effective funnel-building functions with the inclusion of a few minor tools. Although, the extra tools they offer have limited functions compared to Kartra's collection.
Frequently Asked Questions
References: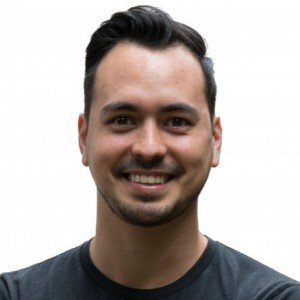 Article by:
Hey I'm Allan, founder of Dotcom Dollar. I started my own successful online business and quit my job in 2015 to travel the world. I started Dotcom Dollar to help aspiring entrepreneurs like you create a successful online business.