Buzzsprout is considered the BEST podcast platform for beginners and we're looking into why this is so to help you decide if this is…
Buzzsprout Review 2021: BEST Podcast Hosting For Beginners?
Buzzsprout is notably simple and easy to use. It is a great platform for those who want to spend less time learning the technical aspect of podcasting. All its features are beginner-friendly and robust, the process of setting up a show and publishing episodes are done in seconds.
User Friendly
Finding your way around Buzzsprout is quick and easy. Everything is visible at the center of and within the page. A great platform for those who want to spend less time tinkering a website.
Features
Buzzsprout has all the essential features in place to jumpstart anyone into podcasting. Each of the features is easy to understand and well-designed. While it does not support dynamic ads yet, they do have a donation feature which is cool!
Support
Buzzsprout has a Help Center in place with clear and visual step-by-step articles. However, for concerns not covered in the FAQs or if you need further help, the only way to contact support is through email.
Value for Money
Buzzsprout has a unique pricing scheme. Their plans are based on the minimum number of hours you can upload each month. The best part is that it offers a free plan!
Share this article
Subscribe for updates
In this Buzzsprout podcast hosting review, we will give you a behind-the-scenes look at how the platform works. Continue reading to find out if it is the right platform for you!
What Is Buzzsprout?
Buzzsprout is a podcast hosting platform that has been used by thousands of podcasters since 2009. It has over 700 5-star user reviews and a lot of those commended the platform for its simplicity and ease of use (1).
Currently, it hosts some of the popular shows such as Ask Pat, Teaching Truth, The Apps Tailors, etc.
Buzz sprout is the ideal platform for those who are looking for a cost-effective and easy-to-use option. I say this because Buzzsprout only lets you pay for the minimum number of hours you upload per month. Plus, navigating the site does not require any technical knowledge!
Another thing; if you are still trying to figure out if podcasting is what you really want, this platform has a free plan that lets you upload 2 hours of audio per month. It has its limitations, but you get to understand how everything works with no financial commitment.
Buzzsprout Software Features & Effectiveness
Dashboard
Buzzsprout's dashboard is straightforward and clean. The essential tools are accessible on every page, which makes the platform navigable.
It looks a little too bare, but it is actually to your advantage because you do not need to learn the platform. The website works as is and there is nothing much to do aside from getting content out.
From the dashboard, you can easily upload new episodes and see how much audio time you have left for the month.
Built-in Website
Each plan comes with a secure and mobile-friendly website. However, I have to say it is a little too plain compared to other platforms. The only assets you can customize is the show artwork and banner.
This website can only give you a good start, but I would suggest that you work with a more branded website as soon as you start getting traction. Buzzsprout may be aware of this because they have a WordPress plugin API and that is actually a great feature.
Embed Audio Player
The embedded player of Buzzsprout looks neat; however, the only assets you can customize is the color of the play button, which will automatically become the color of the progress bar.
This may not be the best option, especially if you are looking for a more branded look. However, it has the essential controls present such as direct download, subscribe, and share buttons.
A great and useful feature that I would like to talk about is Chapter Markers. Not a lot of platforms offer this or make it as seamless as Buzzsprout at the very least.
You can easily mark the exact second you talk about an important topic and it allows listeners to skip through them. This is very helpful when you put out lengthy episodes, and it actually helps to increase the average time listeners stay on every episode.
Publishing & Distribution
The great thing about Buzzsprout is that they make the process of publishing episodes way faster and easier than other platforms. Everything happens on the same page and once you are done putting in the details, you can publish the episode right away!
Buzzsprout podcast gets distributed to most of the major directories. A great thing about this platform is that it has a step-by-step guide on how to list shows on each channel. This greatly reduces the need for you to figure things out on your own!
If your preferred channel is not listed in their directory, you can use the RSS Feed URL instead.
Marketing & Monetization
Podcasters have been using audiograms as a way to promote episodes on social media. Buzzsprout's version is called a Video Soundbite; it is available across all their plans and you can preview between 15-60 seconds of audio using it.
The great thing about their Soundbite is that the colors are fully customizable, you can have a branded feel and whatnot. Plus, you can have it either in a square, landscape, or portrait orientation. Creating one takes at least 3 minutes before it becomes available for download.
Squares are more suitable for Instagram
The landscape looks perfect on YouTube or websites.
This portrait Soundbite is great to use on Facebook.
When it comes to monetization, Buzzsprout does not have dynamic ads insertion yet. However, you can opt to put a donation button on each episode which is impressive.
Personally, I would say a good workaround is to utilize the Chapter Markers and Description to highlight your sponsors.
Analytics
Buzzsprout has analytics in place but I must say it lacks in-depth details, especially on the performance of each episode on each channel. It does have the basics such as the number of downloads and listeners, the type of apps & devices your listeners use, and their location.
The thing is, most of the metrics are generalized, especially on the listener locations. However, if you are not big on numbers, the available information would do.
I guess Buzzsprout is aware of this as they placed a link where you can find more comprehensive insights into some of their major channels. It is limited; but if you really want to know exactly how your episodes are doing, this can help.
Magic Mastering
This is the feature I am most excited about when it comes to Buzzsprout. It offers a service called Magic Mastering.
Basically what it does is apply all the fixes you need to produce decent audio quality. Some of its capabilities are:
Audio Sweetening (Filtering + Noise, Hiss, and Hum Reduction)
Perfect Loudness and True Peak Targeting
Smart Adaptive Leveling
This is really helpful for beginners because you would rather not spend too much money editing audio, especially at the start. I honestly think this is a gem!
Buzzsprout Pricing
Another reason why Buzzsprout is great for beginners is the pricing scheme. Unlike other platforms, its plans are based around the minimum number of audio hours you need on a monthly basis.
Those who want to test podcasting would benefit greatly from the platform's free plan. However, each episode will only be hosted for 90 days within the platform, and you are limited to 2 hours of audio per month.
I would say the allotted monthly hours are sufficient. The only downside I see is that this platform charges extra for each additional audio hour and if you opt to use Magic Mastering service.
Buzzsprout Customer Support
Buzzsprout has FAQs and Help Guides where the most common concerns are categorized. You can see from the screenshot above that the categories are easily identifiable which is great. Most of the articles have visual step-by-step instructions too which is very helpful.
The only issue I see is, although it has a search bar on top, the page redirects you to the general search engine when you use it. It can be a little annoying!
For concerns that are not covered in the guides, the only way to reach out to Support is via email. While most users have vouched about Buzzsprout's responsive customer service, sending an email still does not guarantee a reply within the next few minutes.
Buzzsprout Podcast Hosting Video Reviews
Pat Flynn is the host behind Smart Passive Income Podcast with Pat Flynn, and in this video, he explained why he prefers Buzzsprout as his podcast hosting platform. He also demonstrated the ins and outs of the platform, how it works, and how it has made podcasting simpler.
Final Verdict & Recommendation
To sum up this Buzzsprout review, I am rating this platform a 4 out of 5.
Overall, the site looks really simple (to the point of looking bare!) but it has all the essential features and functions to get you started. Plus, site navigation is easy! If you are a beginner with almost zero technical knowledge, you would definitely love Buzzsprout. There is barely anything you can click or do that could potentially mess up the platform – perfect for beginners!
While it does not have a dynamic ads insertion feature, it makes up for it with the donation or patron button which can be found on the embed players. Lastly, podcasters can also benefit from the platform's Creator Program (2) and Affiliate Program (3).
If you want to compare options yourself, here are the top 3 competitors:
PodBean (4) is what I consider a tough competitor of Buzzsprout. This platform also has a free plan but the paid plan starts at $9, which is considerably more affordable compared to Buzzsprout.
What makes this platform stand out is the unlimited hosting feature despite being affordable. On top of that, you can even manage your podcast right from your phone!
Anchor (5) is a platform with an interesting pricing plan that actually works the other way around. Instead of paying to use the platform, this platform pays you to host your podcast on the platform.
Another great feature of Anchor is that it has a built-in microphone that you can use to record your audio. Plus, you can collaborate with other podcasters even if you are miles away!
Simplecast (6) makes podcasting simple too. What makes it different from Buzzsprout is the level of analytics it provides. If you want to understand your listeners better, you may want to give this platform a go.
This platform is also cost-effective, the basic plan starts at $13.50 per month when paid annually.
Frequently Asked Questions
References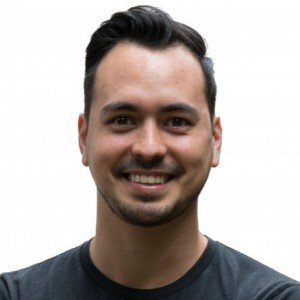 Article by:
Hey I'm Allan, founder of Dotcom Dollar. I started my own successful online business and quit my job in 2015 to travel the world. I started Dotcom Dollar to help aspiring entrepreneurs like you create a successful online business.