In this Builderall vs Clickfunnels comparison review, we look at the features and solutions both platforms offer to help you decide which…
Share this article
Subscribe for updates
Are you looking for tools that will help you establish or grow your online business?
There are plenty to choose from, including sales funnel builders, digital marketing solutions, and so much more. If your goal is to increase and/or maximize conversion rates, two of your best options are Builderall and Clickfunnels. While both come with several features, they're more popular for their sales funnel builders.
A sales funnel allows you to build a marketing campaign for every stage of your customer journey or where they are in your sales cycle. For example, if a client is still at the awareness stage, you provide them with information regarding your products, what pain points they solve, and the benefits. Doing so will create interest in your offer, which is the next stage in your sales funnel.
This article will discuss the differences and similarities between Builderall and ClickFunnels After reading this, you would gain insight into how to make an informed decision and make the right choice.
Before comparing the two sites, we would discuss each one of them to build an understanding of these two platforms.
Builderall and Clickfunnel have commonalities and differences, but both are popular. They are dynamic landing solutions for constructing web pages. It is important to know which will suit you best.
We'll take into consideration the pricing, service packages, and, of course, user experience.
Let's begin.
Builderall vs ClickFunnels: Overview
Builderall is a comprehensive platform packed with a lot of features.
Builderall possesses essential marketing tools that are necessary for basic business operations, at an affordable price. This is great for business startups and small enterprises. Entrepreneurs would enjoy their budget-friendly costs.
ClickFunnels focuses mainly on building high-converting sales funnels that come with a higher price.
Clickfunnels' main focus is building highly convertible sales funnels which is more costly than the former.
The tools available at Clickfunnels are tried and tested to gain more revenue. It is ideal for established businesses and entrepreneurs who are planning to expand their businesses.
Builderall
Erick Salgado (1) conceptualized Builderall. He's a Brazilian entrepreneur whose passion for entrepreneurship and digital marketing pushed him to develop the system. Taking into consideration the two things he's passionate about, he put up eBusiness4us Inc. in the USA back in 2008.
Builderall's platform was started in 2011, with the main goal to provide companies with real online results, that comes with an all-inclusive platform.
With over 250,000 satisfied clients, more than 700,000 websites launched, and more than 1,500,000,000 emails sent, Builderall proved to be vital for the entrepreneurs who preferred to use it.
Regardless of the business idea, Builderall will lead to realization and, of course, generate greater traffic and profits.
Creating websites, promoting membership platforms, hosting webinars, and designing sales funnels to generate leads or sales, Builderall can accommodate all of these given the many solutions it provides.
What are its best features? Builderall uses its own dedicated servers and content delivery network (2) in hosting sites and pages built on the website. It is centered on five different sections. The quick loading of websites and contents is maximized because of the partition and downtime is a rare occurrence. It has three intuitive website builders to choose from.
Users are able to build applications with their own app builder. A wide range of stylish and professional templates are available. Finding a template for your project is made fun, and creating a website, starting a blog, sales funnel, and landing pages is made easy. The range of design resources will ensure the customization of content, and photos and videos will definitely be useful for your visitors' visual learning.
ClickFunnels
Russell and Todd (3) started ClickFunnels in 2014 while struggling to build a tunnel. Both collaborated to conceptualize their ideal software. After a week of deliberations, they figured out how the system would work and eventually were able to sell the product. Their teamwork leads to the creation of ClickFunnels.
Now, with more than 153,100 users, 1.5 billion contracts, and more than 8 million funnels, ClickFunnels has steadfastly changed the way entrepreneurs market their products across the globe. Things were easier as daily tasks were simplified and profits were generated with ease.
Anything is possible with ClickFunnels. Starting from designing your personalized funnel, your end goal can be met with ease. The drag-and-drop editor is one of its best features. The pre-made funnels are customizable which allows the ease of modifications. Adding your own domain or converting HTML to a website is much easier. It also allows embedding on social media by the use of the ClickFunnels WordPress plugin.
If you are wondering about the highlights of its features, it would include the customizable templates that you can modify and personalize to build professional funnels at a quick pace.
Blank templates are available and building funnels from scratch is made easy. The editor within the app will assist you in customizing funnels per page. You may add elements, texts, and background designs with available objects to choose from. This will give you the opportunity to grow your business at the pace that you want and need.
Payment channels are also possible to create with ClickFunnels, whether you have a physical outlet or a digital store. You may integrate ClickFunnels with Shipstation, an eCommerce delivery service. This will take care of your shipping and packaging needs.
Setting up and managing affiliate networks, recruiting affiliates with the Backpack app for sales is also a main feature of ClickFunnels. For a membership site, a number of funnels are provided that will help in site promotion. It also allows users to register and sign up to access exclusive content. Hosting webinars is also possible with ClickFunnels and you may select from the wide range of webinar funnels for promotion.
Connecting to third-party email marketing services such as Aweber, Mailchimp, Hubspot and many more is also possible with ClickFunnels. Controlling Actionetics, the in-house marketing automation tool is available if you signed up for the top-tier package of ClickFunnel. Communication with a wide array of tools and resources from third parties is accessible. To name a few, these third-party providers would be Shopify, Zapier, and WordPress.
One good thing about ClickFunnels is that it is so focused on making money for the user that the returns are just as high, if not more, as the subscription price. You just gotta have the money to invest in it.
ClickFunnels is revenue generation oriented, which is why it is worth the price. Returns are expected to turn around in short periods of time. You can make sure your money will be worth it in the end.
Builderall vs ClickFunnels: Pros and Cons
Builderall vs ClickFunnels: Features
In order to decide on which site to invest in, a matrix for a quick glance is created for your reference. This will make your informed decision smarter, according to your priorities.
| | | |
| --- | --- | --- |
| Features | Builderall | ClickFunnels |
| Templates and Predefined Funnel Sets | | ✔ |
| Hosting | ✔ | |
| Drag and Drop Website Builders | ✔ | ✔ |
| App Builder | ✔ | |
| Customizable Templates | ✔ | |
| Design Tools | ✔ | |
| eCommerce | ✔ | ✔ |
| Membership Site | ✔ | ✔ |
| eLearning | ✔ | |
| Webinars | ✔ | ✔ |
| Email Marketing | ✔ | ✔ |
| Split Testing | ✔ | ✔ |
| Heat Mapping | ✔ | |
| Integrations | ✔ | |
| Support | ✔ | ✔ |
| Analytics | | ✔ |
| Integrations | | ✔ |
| Backpack Affiliate Program | | ✔ |
Technically, both have basic features that are essential for funnel building. The clincher has something to do with technical support. If you prefer a platform with better support and community, ClickFunnels would fare you better.
Both are loaded with functionality and tools. Builderall and Clickfunnels calls close to home when it comes to key features and both offer almost the same functionality. If your main goal is to build funnels, then setting landing pages is highly optimizable.
Is Builderall any good?
Builderall has templates and tools that would suit your needs in building your own website. Obviously, both Builderall and Clickfunnels have excellent builder features that let users create their own web pages that look both stylish and professional.
Personal preferences will help you be decisive, so before choosing which platform would serve you best and will fit your project's needs, You can also try both Builderall and ClickFunnels' editor and builder. Developing a standalone website and connecting it to your existing website and pages, however, is only available through ClickFunnels.
Builderall is highly recommended if you are launching a website or if you do not need integration with any software or website in your webpages. Both Builderall and Clickfunnels support multifunctions in network support. If you are starting out with any of these platforms and need assistance with this dilemma, or just plainly looking for inspiration, your questions may be answered.
In summary, both Builderall and Clickfunnels have interfaces that are excellent. With Builderall, it is possible to create funnels with ease and simplicity at a fast pace. Whilst it doesn't have the same amount or degree of features or professionalism compared to ClickFunnels, Builderall is a great choice because of its cost-efficiency. ClickFunnels, on the other hand, could use the time to learn but has more innovative and chic features.
Amazing features come along with both Builderall and Clickfunnels and selecting either of them is just divided over the pricing. Builderall has three plans to choose from Web Presence ($9.90/mo), Digital Marketing ($29.90/mo), and Builderall Business ($49.90/mo). A basic plan which is Web Presence is great for startups.
The Web Presence plan allows the creation of unlimited pages and funnels. It could also make the site accessible to an unlimited number of visitors. It also provides a limitless bandwidth for local hosting. With this plan, all models and templates are available for your disposal. Each subscriber has the ability to link up to 15 domain names in the Digital Marketing package. It also includes unlimited emails through Mail Boss along with access to all Builderall applications. Plus, it provides secure all SSL-certified websites.
The flagship plan which is the Builderall Business package is a holistic solution for all entrepreneurs and businesses running an established company. It is a complete business solution with premium CDN hosting, unrestricted eCommerce transactions, and all access to Builderall affiliate programs. This is available for all websites created within this package.
Builderall Affiliate Program
The affiliate program also allows you to promote the software and lets your earn commissions for every plan purchased through your link. It is another income-generating feature of this marketing tool.
Builderall's commission structure lets you acquire 100% commissions within your first purchase, then + 30% residual income of the sales price which is $29.90 (for a regular account) or $49 (for the affiliate plan). Isn't that wonderful?
Is Clickfunnels any good?
Clickfunnels has two pricing plans which comprise Startup ($97/mo) and Etison Suite ($297/mo). With the Startup plan, you can have access to editors and templates you can use and it will help you a lot in your business.
Up to three domains may be registered or related to this package. Actionetics, and Backpack, Clickfunnels' affiliate management software, are made accessible by users who sign up for the Etison Suite kit.
Users may also collect unlimited traffic volumes, and register unlimited domains. It will surely be worth the investment and will create an easier pace for your business. It is highly recommended to those who are on a tight budget and businesses or websites that are just starting up.
Clickfunnels, with its high price points, reasons for its much-sophisticated features. Clickfunnels is much more preferred by larger companies who are geared to boost conversions using sales funnels.
Both platforms have a lot to offer, and when comparing Builderall to ClickFunnels, personally, the answer to the question of which is much better depends on what caters more to your needs and budget. ClickFunnels is highly recommended though, because of its occupancy on the market. Its superior template conversions let you try it on a free trial basis and according to studies marketing targets are achieved with six months. Builderall has to offer the same deal though.
Cost efficiency-wise, if you are just on the seeding phase of your company and budget is a priority when selecting tools should also be considered when making a decision. Builderall is much more recommended if you are a startup or a small enterprise. This takes into consideration your time and budget. For a lesser amount, access to essential marketing resources could be at hand.
However, opting for Clickfunnels is recommended for established businesses that aim to speed up sales, increase conversions, and grow the business as a whole.
An affiliate program is available through ClickFunnels. Each ClickFunnels account is entitled to a 40% prorated commission and a 40% one-time promotion of Funnel Hacks.
You can generate more income out of ClickFunnels because it is the preferred platform of career marketers, as well as newbies who are investing in this marketing solution.
This is what users love about the software they are using. Once they are used to it, they have the tendency to promote, and the possibility to increase their income.
Builderall vs. ClickFunnels: Unique Features
When it comes to unique features, Builderall wins. The only downside is that their platform is too focused on adding more tools whilst not improving current tools and fixing bugs. More likely leaving you with a lot of things to work on instead of making the current tools better.
Builderall actually wins when it comes to having unique features. However, the platform always adds tools but does not address the lack of improvement on existing tools and debugging the software's known issues. That's why it may be feature-packed, but is not precise.
Builderall
Email Marketing
eLearning
eCommerce
Pre-built Templates
Design Tools
Hosting:
Membership Sites
Drag-and-Drops website & Sales Funnel Builder
Webinars
Integrations.
Split Testing
App Builder
ClickFunnels
Analytics
Split Testing
Integrations
Email Marketing
Webinars
Membership Site.
Backpack Affiliate Program
eCommerce
Drag and Drop Funnel Editor
Pre-built Templates and Funnels
ClickFunnel and Builderall Reviews
To compare, the measure of pro marketers voting ClickFunnels is 90% and for Builderall is 10%. In this manner, 73% of newbies voted Builderall, 9% are neutral, and 18% voted neither.
Builderall vs ClickFunnels: Price Point and Packages
Builderall – $69.90 one time fee and $69.90 monthly fee
If the budget is tight, it's best to get Builderall with its offer of their package valued at $69.90 one-time fee this holiday season as opposed to their regular $199 one-time fee.
ClickFunnels– $97 monthly, $297 monthly, or $2,497 monthly
ClickFunnels offers more support features and more service plans. Builderall is recommended for those on a tight budget. But when it comes to quality services, it is best to invest in ClickFunnels.
Builderall vs ClickFunnels: Summary
Features
Both platforms have basic marketing tool offerings but vary in efficiency and precision. The winner of features? Clickfunnels!
Ease of Use
Personalization will give you uniqueness and ease in the user interface is important, Builderall is somehow lost on that because of its overdone features. For this category, ClickFunnels wins.
Support
Builderall and Clickfunnels both have a support system for your guidance and reference. Builderall Facebook group's community however has the reputation of less responsiveness. On the other hand, the Clickfunnels Facebook group is said to be more interactive and the community engagement for giving away tips, tricks, hacks, and facts. They both win in this case.
Lead Sales
When it comes to efficiency and effectiveness, Clickfunnels win. It may be a bit costlier but every cent is worth the fast ROI.
Integrations
Clickfunnels win in this case for offering a wide variety of direct integrations. In addition, it can be used with premium third-party apps.
Pricing
The winner is Builderall. With its considerable price having an all-in-one solution, it's much more preferred, although it may take a while to master.
Builderall vs ClickFunnels: Customer Reviews
Below are some short videos of successful entrepreneurs who are using Builderall and Clickfunnels.
Builderall Review
Clickfunnels Review
Builderall vs ClickFunnels: Which One to Choose?
Based on the information provided, you can make an informed decision as to which platform to use according to your business needs. The choice comes down to your budget, goals, and at which stage of your business you're in.
If you're just starting out, for example, Builderall offers you a robust platform at an affordable cost. However, if your company has been around for a while and your goal is to accelerate and increase sales, Clickfunnels has the tools that will help you maximize client conversions and pave the way for a business expansion.
References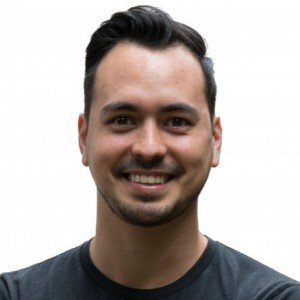 Article by:
Hey I'm Allan, founder of Dotcom Dollar. I started my own successful online business and quit my job in 2015 to travel the world. I started Dotcom Dollar to help aspiring entrepreneurs like you create a successful online business.