Builderall is an ALL-IN-ONE platform for creators and business owners. It has some of the most useful and easy-to-use features that are suitable for…
Builderall Review: In-Depth & 100% Brutally Honest [2021]
For its price, Builderall is a pretty decent online marketing platform. It may not have as many features as other platforms, but the designers did actually take their time to provide enough focus and support for the tools they offer. You can get other platforms with more comprehensive tools that you can use for digital marketing. However, Builderall is an affordable platform built towards both small business owners and creators.
User Friendly
Builderall can be a little bit overwhelming at first and a little clumsy. The glitches do not help either. The learning curve is a little steep, especially for non-tech-savvy individuals. Some applications require a little technical knowledge, and some people end up hiring professional web designers to complete their funnels and landing pages. However, the learning curve is possible to overcome after reading "how-to" articles and video tutorials.
Features
Each of Builderall's features are built meticulously to work for building sales funnels and stunning landing pages. The features may experience glitches. With a little patience, it can be an effective tool. It could be improved with the addition of more updates, but I don't really think it's going to happen any time soon. If you are looking for a more comprehensive platform in terms of tools and functions, I suggest looking for other options.
Support
The platform still receives support and small security updates from time to time, and the online community and forums have many users you can communicate with for tips and tricks about the platform. There is no sign of support slowing down since the developers are still perfecting and ridding the platform of bugs.
Value for Money
The pricing plan is pretty acceptable for what it is offering. In fact, the prices offer more than what you are paying, such as free SSL support for each website you build. You also get 26 different marketing tools with no additional fees for external themes and plug-ins.
Share this article
Subscribe for updates
What is Builderall? What is it for?
In this Builderall review, we will look into Builderall and all of its tools and find out how effective it is as a digital marketing solution.
Builderall is a platform that has been around for quite some time now. It was created by Erick Salgado in 2011 and has received a significant amount of updates ever since.
In July 2019, Builderall launched its more powerful version, the Builderall 3.0. This platform identifies itself as a digital marketing platform, but many digital marketers believe, including myself, that it is an all-in-one app suite for creators and online businesses alike.
Builderall has over 30 different features, but here is what you should expect in a nutshell:
It includes a Web page and funnel builder that allows you to build a layout and full-blown website and sales funnels easily with its drag and drop technology. Even without prior knowledge about coding or HTML, users can easily create sales funnels and landing pages.


The email marketing feature that allows you to quickly get in touch with prospects and customers to offer your new products. It includes an autoresponder feature that makes sending email blasts and responses a lot easier for users.


It allows you to design and create stunning photos and videos that can become promotional tools for your business.


It allows you to create a live chatbox to interact with your site's visitors in real-time. It also allows you to create flows and sequences that can benefit your business.


Builderall also features new tools in its latest version such as traffic management and social media engagement.
To sum it up, Builderall could be your one-stop-shop for all your digital marketing needs. It contains several tools consolidated in one platform, so you can save money by paying a single service for marketing tool access.
Who is Builderall Suitable for and Why?
Builderall is built with creators, business owners, website services, and online startups in mind. If you are looking for an online platform to sell physical products, digital products, and services, Builder all is an affordable platform for you.
Meanwhile, if you want to start a business online or have an existing business that you want to market online, Builderall has flexible plans that are tailored to your needs.
It is designed to help and ensure the growth of your sales, acquire more leads, and develop clear communication from you (the owner) to all of your prospects (potential clients, customers, and recurring customers).
While a lot of users are making the switch to other platforms, such as GrooveFunnels or ClickFunnels, a lot of people are staying with Builderall because of its way more affordable prices.
Builderall is an excellent platform for:
Small business owners
People who are looking to sell digital products and services online
Bloggers who want to start a business blog and make money
Business owners looking to create high-converting sales funnels for their business
Creators who want to make videos and other media
Coaches who want to teach a master class online
Influencers who want to promote products
Freelancers who want to sell services such as writing and web design
Builderall has a lot of tools that you can use for your business, and it offers different plans that will fit your budget and needs.
If you are not ready to learn and maximize each of these tools, not looking for an all-in-one marketing tool, and just comfortable using other marketing platforms, Builderall might not be for you.
Builderall Review: Features and Effectiveness
In this section of the Builderall review, we will have an in-depth look at every feature and useful applications that it has to offer. You will have better insight on what each tool is used for, and it can help you decide whether you Builderall is the digital platform for you.
Compared to older versions, Builderall seemed to improve the cleanliness of the dashboard, and everything is laid out clearly for users in the latest version. Although there is still much room for improvement, the updates made a significant difference to its user interface.
They also added more tools to make the service truly an all-around platform that they claim to be, and because of that, they included extra features like the app creator, chat builder, eLearning platform, and the new and improved website builder.
Let's take a deeper look into all the apps, its features, and functionality. For your convenience, Builderall divided their tools into six different categories which are:
Builders- It is a section where you can find all the tools you need to build sales funnels, web pages, landing pages, mobile apps, floating videos, and online courses.


Email Marketing- You will find apps that you can use to create email marketing (1) schemes and campaigns. It is one of the most important aspects of marketing, which is why it has its own category. People failing to utilize email marketing to their advantage often experience a decrease in sales.


Engagement- These apps are used to engage with site visitors. It has tools like a script generator, live chat boxes, and social media engagement tools.


Design- The design category features apps like floating video editors and video funnel creators. They focus on creating and designing other types of media that can increase sales.


Reports- This section revolves around analytics and reports of the activity happening on your websites like SEO reports and site click map.


Others- This section includes other apps not related to the first five categories, such as DNS settings, Funnel Club, and notifications center.
Builder Section
First, let's take a look at some of Builderall's most powerful tools included in their collection. It will feature building apps that you can use to get your online business started, such as websites, landing pages, funnels, and product information pages.
Drag and drop website builder (Cheetah and Pixel Perfect Builder)
Builderall 3.0 has a new canvas builder called the "Cheetah Drag N Drop Website Builder,'' and this particular feature is Builderall's sharpest tool in the shed.
With this app, it is easier for you to build a full-blown website from the ground up. This tool allows you to build and outline your products and sales page and other landing pages for your blog, about me, etc.
You can use this tool to create stunning web pages without learning a shed of code (2), and if you must try this if you want to create a business website for your brand and business.
You can start from scratch if you have the time to create the website out of nothing, but you also have the option to choose between some of the professionally designed templates.
Builderall has a massive collection of stunning templates that can make your site look more professional. Creating an attractive website makes your business seem legit and trustworthy, and the Builderall web page builder is the tool you need to do so.
Unfortunately, compared to other web page builder platforms, Builderall does not have the best templates, but you can always tweak them to perfection. You can change the font, color scheme, and elements to make it more suitable for your brand and preference.
To start creating your website, login to your Builderall account and then go to the apps menu on your dashboard and select Cheetah Drag N Drop Website Builder.
Once redirected to the website builder app, you can start creating a website by clicking on "Create New Site."
You can put the title and description of your site and select if you want to start building the site from scratch or use one of their templates.
If you choose to use one of the templates, you can choose between the categories that include pre-built:

Niche Funnels
Business Funnel Pages
Site Express
App Funnel Pages
Legal Pages
Course Page
Coach
Course Funnel Pages
Agency Funnel Pages
Coach Funnel Pages
Marketing Agency
Fitness Funnel Pages
Automotive Funnel Pages
Landing Page
Stop Smoking Funnel Pages
Preview each template before choosing. After selecting a template, click on save to start customizing your template.
The image above shows how your editor will look like. For this example, I selected a landing page template to work on. As you can see, the tab on the right is your main bar for customization and adding elements. You will find everything you need to create your site on the tab on the right.
By clicking on the menu, you will find blocks and elements you can add to your site, such as animated videos, ask pages, business banners, checkout banners, confirm email pages, and more.
The list of blocks is separated into categories. To add a block, just simply click on the block you want to add, and it will be added to your site automatically.
The tabs above will show you previews of what your website will look like on different devices such as desktops, tablets, and phones. Since not everyone is browsing on a desktop, previewing what your page will look like on all devices is an essential feature.
In the sidebar editor, you can also add essential elements such as adding blogs to your page, improve its SEO, integrate the checkout process, and add more elements.
You can also use the Pixel Perfect Builder, which is the older version of the builder. Some users prefer this version because they are more comfortable building pages with it.
It pretty much works the same as the new Cheetah page builder, except the newer version is much easier and faster. However, the Cheetah Drag N Drop Builder is still in the beta stages and you might run into bugs and experience glitches.
Since the Pixel Perfect Builder has been in circulation for a longer time, it is less glitchy and has more templates and more categories such as:
Membership Area
Under Construction
Sales Funnels
Local Business
Landing Page
Blog Express
Express
Design Agency
Health and Beauty
Events
Music
Fashion
Mini Site eBlog
Teacher and Daycare
Entertainment
Food
Landing Page
Travel Agency
Social Network
The editor is completely different from the new version. This app might be the old version, but that does not mean the new one is better.
Some people still prefer Pixel Perfect, which is why they still include this application on the platform instead of just using the new Cheetah Drag N Drop Builder.
Here is how the Pixel Perfect editor looks like:
As you can see, the side menu is on the left. You can also preview your site on different devices such as desktop or mobile, and you can also add elements by clicking on the tabs on the right.
You can add different texts and subheadings, add elements, checkout forms, and blog posts just like the new page builder. The only difference is the operation, templates, and speed.
If you are new to the platform, you can start learning how to use both platforms. I don't know if they will replace the old editor once the new version is out of beta mode.
With that being said, I think it is better to start getting used to the new editor because it is supposedly the more improved and less buggy version than Pixel Perfect Website Builder.
Builderall Canvass
Builderall Canvass is their signature funnel builder where each tool can be used together and connected to make high-converting sales funnels. With this app, you can create different landing pages, sales pages, upsells, emails, and many more. Because this app is easy to use, you can save time to focus on other things like the product.
eCommerce
This tool is used for building your online store. It uses the same powerful tools on Cheetah and Canvass.
WordPress 3-Click Integration
It is an easy WordPress integration that lets you create, edit, and publish WordPress Blogs within the Builderall dashboard.
Builderall Webinar
In just a few minutes, you can create a webinar to reach your audience, with different streaming options like screen sharing, webinar recording, and many more. You can also organize live streaming on Facebook and YouTube.
eLearning
This platform is kind of like the eCommerce tool but is primarily designed for creating courses for virtual learning.
ChatBuilder (NEW)
The ChatBuilder is a new app included in Builderall 3.0. You can create chat boxes on your website so visitors can quickly send you a message.
App Builder
This useful tool allows you to create apps and publish them on the Google Store, Apple App Store, and Amazon App Store.
Builderall Directory
In the directory builder, you can create listings and events. It allows you to include map locations to local attractions, other businesses, and places of interest on your website quickly.
Builderall Booking
This app works as an automated booking calendar you can use to manage your appointments. Visitors can make appointments and can be automatically confirmed based on your configuration.
Email Marketing
These next set of apps are designed to maximize the use of email marketing for generating leads and converting them to paying customers or recurring customers.
Drag N Drop Email Mailing Automation "Mailingboss"
Mailingboss is an app that lets you create professional automation and email marketing. You can send as many emails to your mailing list instantly and with total ease.
Professional Emails
This allows you to create professional email accounts for your domain. For example, [email protected]
Engagement
These next set of apps are creating a more engaging and interactive experience on not just your website, but all your other social media pages as well. We all know that responsiveness and paying attention to visitors can lead to generating business, so the following apps are here to help.
Professional Messenger Chatbot
You can use this app to connect to Facebook Messenger and get a chance to speak to more prospects.
Share Locker
This app is designed to make your content go viral. You can create viral loads of traffic with the Share Locker. You can block website access until someone shares or likes it.
Social Proof Pop-up
This app will display each conversion on your site. You can use it to increase conversion rates, highlight offers, display recent purchases, and track customers on your site.
Professional Website Bot
This creates chatbots for your site. This app will help your audience realize that you are always live and ready to chat with them.
Social Autopost App
You can manage all your social media platforms in one place. This app also includes powerful social tools made for business. It is an absolute time-saver.
Browser Notifications App
This allows you to receive notifications for the activity on your site. Keep yourself updated on all the site activities, not just on social media.
Instagram Autoresponder
This app allows you to create automatic responses for Instagram DMs. With this tool, you will not have to make your potential customers wait.
Telegram
Telegram allows you to create automated messages and bots that are designed to promote your funnels.
SMS Messaging
SMS messaging is another medium for promoting your business. You can use this tool to send bulk text messages to a large number of recipients all at once.
CRM
This tool allows you to manage your business data and information all in a single place. You can manage everything from your customer pipeline, sales activity, and store data.
Script Generator
As the name states, this is an effective script generator that allows you to use different scripts to generate more leads effectively. You don't need to hire a copywriter to write your scripts anymore and save money using this app.
Design
The apps under this category allow you to design and edit media types like videos, animations, and more. It also includes different kinds of tools for video editing, such as creating magazine pages and floating videos.
Builderall Unlimited Magazine Builder
This app allows you to create amazing digital magazines and pages that will mesmerize your clients with magazine-style pages.
Mockup Studio
With this app, you can easily design incredible images, videos, and even Facebook posts that are designed to grab your prospect's attention.
3D Photo Editor Studio
You can create stunning photos, logos, and social media graphics with this 3D editor.
Animated VSL Video Builders
This cool app allows you to create animated videos as well as sales videos. You can design your own set of characters and expressions. There are hundreds of different character templates you can use.
Transparent Floating Videos
Transparent floating videos will surely impress your site visitors. These tools are designed to impress them to convert them into paying customers.
Video Wrapper
This app allows you to wrap videos in texts to make your website look more flowy and easy to read.
Video Tag Tool
This allows you to tag videos when it is clicked. You can use it to redirect visitors to email, call, or visit a link.
Video Funnel Builder
Instead of creating funnel pages, you can use this app to create video funnels as an alternative.
Builderall Video Hosting
The video hosting platform allows you to have full control of the commands for your videos. Without going on YouTube, Builderall can host your videos as well with more customization options.
Reports
Here are the apps that you can use to keep track of your site traffic and other useful analytics.
SEO On-Page Report App
This is a useful app that allows you to rank in search engines quicker. It analyzes your content, adds tags, and all meta information.
Click Map
With this app, you can find out which of your products and content gets the most clicks.
Other Apps
Funnel Club
The Funnel Club is the best play to promote with Builderall.
DNS Manager
This tool allows you to manage every domain connected to Builderall.
VA Access
This tool allows you to restrict access to your website. You can only allow visitors to visit your site if they share your Builderall email, which is an excellent marketing strategy. Just make sure your site is shareable with products people want.
Builderall Support
One of the best improvements Builderall added to their website is the Builderall Knowledgebase. Not only did they made the site cleaner and free from unnecessary clutter which, to be honest, is quite confusing even to tech-savvy individuals with enough computer knowledge and experience, they also added a new support tab where you can find:
Official Facebook group links
Niche marketing Facebook groups
YouTube channel
Builderall Assistant
Builderall Blog
Event Calendar
Branding Kit
Resource Board
You can also get the schedule for the weekly affiliate meeting, member, meeting, training programs, and ambassador meeting.
Builderall Pricing
Builderall has five different pricing options and payment plans. Each one is tailored for your needs, whether you are a builder, small business owner, or a full-blown digital marketing specialist, Builderall has pricing plans built just for you.
Free Plan
The Free Plan is Builderall's most basic plan that includes limited use of features. You can create up to three websites, 1GB of disk space, get ticketing support, and guaranteed 100 subscribers. However, it does not provide free custom domain connections.
The plan allows you to use:
Cheetah Drag N Drop Website Builder
Unlimited Sub Domains
Unlimited Membership Access
Bogging App
Super Checkout
Super Checkout for Affiliate Sales Control
Bum Sells, Upsales, and Downsales
Unlimited Impressions and Visitors
Page Loading Accelerator
Mobile Page Loading Accelerator
Smart Pop-up
Website Sharing
Countdown, Evergreen, Fixed Date Timers
Email Marketing
Drag N Drop Email Marketing Automation
Email Scarcity Timers
I recommend this plan for people who are planning a business and want to get a free headstart building important elements such as a website and marketing campaigns.
Builder Plan
The Builder Plan is $19.90 a month, and it will include more features than the free plan. With this plan, you can manage your online business using the 24 features including everything from the free plan, and more. Here are the apps you will gain access to and features included in this plan:
Everything included in the free plan
100 subscribers
Ticketing and Live Chat Support
2GB disk space
3 Domain Connections
Cheetah Funnel Builder
A/B Split Testing
Funnel Sharing
SSL Certificates
Super Fast CDN Servers
Website Daily Backup
DDOS Attack Prevention
This plan is most suitable for startup businesses that are ready to go live on the internet.
Marketer Plan
The Marketer plan is an excellent plan for existing businesses or startups that are ready to go live or need more marketing tools such as CRM and SMS marketing. Here are the apps included in this $29.90 per month plan:
5 Domain Connections
5,000 Connections
Ticketing and Live Chat Support
5 GB Disk Space
Everything included in the Builder Plan
CRM
Builderall Telegram Automation Tool
SMS Messaging
If you require more useful digital marketing tools, this plan is for you.
Essential Plan
This next plan offers more comprehensive tools and a greater number of subscribers and domain connections. It costs $49.90 a month and Its features include:
10 Domain Connections
15,000 Subscribers
Ticketing and Live Support
10GB of Disk Space
Everything included in the Marketer Plan
Professional Messenger Chatbot
Professional Website Bot
I recommend this plan if you want to get ahead by taking advantage of more marketing tools, more connections, and a larger amount of disk space. This plan is for more experienced online entrepreneurs and digital marketers who are managing startups to mid-sized businesses.
Premium Plan
This plan is the most extensive plan that offers access to 38 different marketing tools. This plan is for the most experienced digital marketers who want to use advanced marketing tools to create and execute advanced strategies to improve the business further. This plan costs $69.90, which is considerably low compared to other all-in-one marketing solution platforms.
The Premium plan includes:
15 Domain Connections
Unlimited Subscribers
Ticketing and Live Chat Support
10 GB Disk Space
List Import
Funnel Club
Everything from the lower plans
WordPress 3-Click Integration
Builderall Unlimited Magazine Builder
Builderall Webinar Builder
Builderall Evergreen Webinar Builder
Facebook Live Streaming Tool
YouTube Live Streaming Tool
Builderall Drag N Drop eLearning
Builderall Directory Builder
VA Access
Magento Commerce
With all the advanced tools included in this plan, I only recommend this plan if you have enough marketing knowledge and experience. If you are a beginner, you might not maximize the use of every tool on this platform. Even if you own a startup business, you can still make use of this plan if you know what you are doing.
Builderall Affiliate Program
You can make money by promoting Builderall and earn a commission for each successful sale. Once you sign up to become a member of the Builderall Affiliate Program, you can earn money for two-tier sales.
If you successfully refer one person to sign up for the platform, you can also make money for every sale that a person makes. If you make enough referrals, you can earn money through them.
Builderall Video Reviews
User Feedback and Reviews
Final Verdict and Recommendation
To wrap up this Builderall review, I would say that it is a pretty decent marketing platform with a vast collection of handy tools. It is one of the cheapest options for beginners and marketing pros alike. Although more platforms like this are much more powerful, the pricing is its only clear advantage compared to others.
I recommend this platform for startup businesses more than anything else because it has a lot of tools you can use for a fraction of the price of other platforms.
Builderall Alternatives
Here is a list of Builderall's direct competitors:
GrooveFunnels
It is an all-in-one digital marketing solution, which is relatively new compared to Builderall. However, it also uses new technology which is faster and less glitchy.
Kartra
Kartra is a simple and straightforward platform with sophisticated tools that work great.
ClickFunnels
ClickFunnels is probably the most popular alternative for Builderall. It is run by a digital marketing genius that knows how to build hype around his product.
Frequently Asked Questions
References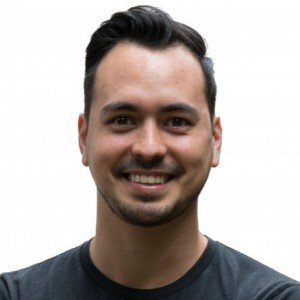 Article by:
Hey I'm Allan, founder of Dotcom Dollar. I started my own successful online business and quit my job in 2015 to travel the world. I started Dotcom Dollar to help aspiring entrepreneurs like you create a successful online business.