Discover the best Builderall pricing plans that will suit your needs. This platform offers access to the most BUDGET-FRIENDLY digital marketing tools, such as…
Share this article
Subscribe for updates
As small business owners, the most challenging part of putting your business online are the fees for web designing, hosting, and marketing platforms for your eCommerce store.
It can be really intimidating at first, especially if you have no experience in digital marketing let alone programming code.
However, with competitively priced platforms, such as Builderall, you can make all of it possible for a fraction of the price. There may be other platforms that have better services, but in terms of pricing, Builderall is a great choice.
Builderall is for you if:
You are a small business owner
You are a coach that wants to host webinars
You are a freelancer selling your services
You are a person looking for an online platform to sell digital products and service
You are an influencer promoting products
You are a creator
What is Builderall?
Builderall is an all-in-one digital marketing solution and digital platform that individuals and business owners can use to build websites, landing pages, sales funnels, and more.
It was created by the great Erick Salgado way back in 2011 and received tons of updates and improvements ever since. Now, Builderall 3.0 is a new and improved version of what came out almost a decade ago.
It may identify itself as a digital marketing platform, but after going through its collection of over 30 different tools, it is more than that.
With Builderall you can:
Build web pages, sales funnels, landing pages, checkout forms, and more without any prior knowledge with programming code (1)
Create email marketing schemes and campaigns to get in touch with your subscribers, prospects, and recurring customers by sending email blasts and autoresponders
Create chatboxes within your website for live interaction with page visitors
Create videos, host videos, and other enticing forms of media that will attract visitors
Manage traffic on social media within a consolidated dashboard
Builderall is truly an all-in-one app suite of the most useful marketing tools for beginners and experienced marketers alike. It contains most of the tools you need.
The Builderall pricing plans are more affordable, which makes it suitable for startup businesses that want to cut down startup costs to keep the business afloat before earning revenue.
Features and Functions
Builderall has over 30 useful features divided into six sections. It was not always this way when Builderall was released, but with the support of its creators, it gets updated from time to time to ensure the satisfaction of its users.
The six sections include tools for:
Builders
They are tools you can access to build sales funnels, web pages, landing pages, mobile apps, floating videos, and online courses.
Cheetah Drag N Drop Website Builder
Pixel Perfect Builder
Builderall Canvass
eCommerce
WordPress 3-Click Integration
Builderall Webinar Builder
eLearning (New)
ChatBuilder (New)
App Builder
Email Marketing
It is a collection of apps that you can use to create email marketing (2) schemes and campaigns.
Mailingboss Drag N Drop Email Marketing Automation
Professional Emails
Engagement
These are apps you can use to engage with your site visitors. It has tools like a script generator, live chat boxes, and social media engagement tools.
Professional Messenger Chatbot
Share Locker
Social Proof Pop-Up
Professional Website Bot
Social Autopost App
Browser Notifications App
Instagram Autoresponder
Telegram
SMS Messaging
CRM
Script Generator
Design
This section features apps like floating video editors and video funnel creators. They focus on creating and designing other types of media that can increase sales.
Builderall Unlimited Magazine Builder
Mockup Studio
3D Photo Editor Studio
Animated VSL Video Builder
Transparent Floating Videos
Video Wrapper
Video Tag Tool
Video Funnel Builder
Builderall Video Hosting
Reports
It is a collection of apps that revolve around analytics and reports of the activity happening on your websites like SEO reports and site click map.
SEO On-Page Report App
Click Map
Others
It includes other apps not related to the first five categories such as DNS settings, Funnel Club, and notifications center.
Funnel Club
DNS Manager
VA Access
Depending on your plan, you can get access to all of these apps and more. Even the most comprehensive Builderall pricing plans are more affordable than basic plans from its direct competitors.
Builderall Pricing
Builderall has five flexible pricing plans depending on your needs, and each plan is tailor-made to your needs.
Whether you are starting up a business, want to build websites and funnels for other people, or want to create a full-blown business with access to all marketing tools Builderall has the right plan for you.
Free Plan (Free)
The Free Plan is Builderall's most basic plan that includes limited use of its essential features.
The plan allows you to use:
Cheetah Drag N Drop Website Builder
Unlimited Sub Domains
Unlimited Membership Access
Bogging App
Super Checkout
Super Checkout for Affiliate Sales Control
Bum Sells, Upsales and Downsales
Unlimited Impressions and Visitors
Page Loading Accelerator
Mobile Page Loading Accelerator
Smart Pop-up
Website Sharing
Countdown, Evergreen, Fixed Date Timers
Email Marketing
Drag N Drop Email Marketing Automation
Email Scarcity Timers
I recommend this plan for people who are planning a business or want to start building funnels and landing pages before going live.
Builder Plan ($19.90/ month)
The Builder Plan includes more features than the free plan. With this plan, you can manage your online business using the 24 features including:
Everything included in the free plan
100 subscribers
Ticketing and Live Chat Support
2GB disk space
3 Domain Connections
Cheetah Funnel Builder
A/B Split Testing
Funnel Sharing
SSL Certificates
Super Fast CDN Servers
Website Daily Backup
DDOS Attack Prevention
I recommend this plan for startup businesses that are ready to go live.
Marketer Plan ($29.90/ month)
The Marketer plan is an excellent plan for existing businesses that need access to more sophisticated marketing tools like CRM and SMS messaging. This plan includes:
5 Domain Connections
5,000 Connections
Ticketing and Live Chat Support
5 GB Disk Space
Everything included in the Builder Plan
CRM
Builderall Telegram Automation Tool
SMS Messaging
This plan is for you if you require more useful digital marketing tools to run your business.
Essential Plan ($49.90/ month)
This plan offers more comprehensive tools and a greater number of subscribers and domain connections. Its features include:
10 Domain Connections
15,000 Subscribers
Ticketing and Live Support
10GB of Disk Space
Everything included in the Marketer Plan
Professional Messenger Chatbot
Professional Website Bot
I recommend this plan for digital marketers that want to get ahead by taking advantage of more marketing tools, more connections, and a larger amount of disk space.
Premium Plan ($69.90/ month)
This plan is the most extensive plan that offers access to 38 different marketing tools. It is for people who want to have access to everything Builderall has to offer and more.
The Premium plan includes:
15 Domain Connections
Unlimited Subscribers
Ticketing and Live Chat Support
10 GB Disk Space
List Import
Funnel Club
Everything from the lower plans
WordPress 3-Click Integration
Builderall Unlimited Magazine Builder
Builderall Webinar Builder
Builderall Evergreen Webinar Builder
Facebook Live Streaming Tool
YouTube Live Streaming Tool
Builderall Drag N Drop eLearning
Builderall Directory Builder
VA Access
Magento Commerce
I recommend this plan for those who have enough marketing knowledge and experience. Beginners might get too overwhelmed with all of the tools included in this plan. However, if you can afford this plan, you can start learning how to use the tools that will eventually be helpful for you in the future.
BuilderAll Video Review
What is Builderall's Best Pricing Plan?
Each Builderall pricing plan is made depending on your needs, which is why it is difficult to choose the best plan.
Because Builderall is very affordable, the best pricing plan is their Premium Plan. It offers access to every single feature there is. You can also become a part of their affiliate program and earn money by promoting their products.
With the price of $69.90, you can get more features than base plans that cost $90+ from competitors like GrooveFunnels, ClickFunnels, and Kartra.
Conclusion: Is Builderall Worth It?
To be honest, there are a lot of better platforms than Builderall. However, they do have advantages over other platforms, such as their pricing and other creator apps that are not found in other platforms like the app creator and the magazine builder.
To conclude, Builderall is worth it, huge thanks to its competitive pricing.
FAQs
References: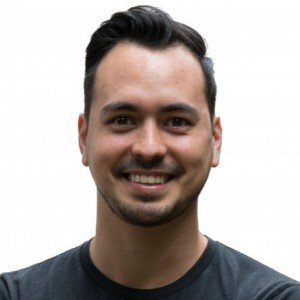 Article by:
Hey I'm Allan, founder of Dotcom Dollar. I started my own successful online business and quit my job in 2015 to travel the world. I started Dotcom Dollar to help aspiring entrepreneurs like you create a successful online business.