Why is Builderall considered the FRIENDLIEST funnels available? Find out and get a clear view of what the Builderall trial of 30 days offers and…
Builderall Trial of 30 Days for Just a Dollar
Builderall is an all-in-one digital marketing platform. It comes with dozens of features in a single platform. If you like to have all the apps and features for your business setup in one super app, then Builderall is for you.
User Friendly
Builderall is considered to have a slight learning curve as it comes with dozens of features.
Features
Builderall comes with dozens of apps. It is great value for money.
Support
Builderall offers great support with their ticketing and email support system.
Value for Money
Builderall is really a value for money. They have free as well as paid plans.
Share this article
Subscribe for updates
As a website owner, what do you want from your web traffic?
Do you want visitors to buy your product, join your community, promote your services or learn a handful of specialized knowledge?
Each of these actions requires an effective sales funnel, especially if you are aiming for prospective buyers to turn into paying customers.
Because web users can tell in 15 minutes whether your website is relevant or not (1), relevancy should be a priority. The same applies to the landing pages you create for your sales funnel so lead generation results in conversion.
If you don't know exactly the right tool to use for each goal in your sales funnel, and you can't afford to hire a professional website designer, use Builderall trial for 30 days, a practical solution to finding the most suitable option.
What is Builderall?
Builderall is an all-in-one digital marketing platform for marketers, startup entrepreneurs or business leaders who aim to create not only stunning websites but also sophisticated sales funnels that can generate profitable leads.
It offers more than 38 marketing tools that help create sites, blogs, landing pages, email lists and more in one place. It uses Cheetah Drag and Drop Responsive technology which guarantees high-performance rates in managing pages, email sequences, customer integration, A/B testing, TAG management, calculation simulations and more.
So, if you are looking to build a professional-looking website and expand your business in a fast track manner, Builderall fits the bill.
According to Builderall, it has more than 100,000 satisfied users and more than 500,000 websites published in over 100 countries.
Builderall Pricing Plan
There are two pricing tiers for Builderall–"The Premium Plan" and "Funnel Club".
Premium Plan
This subscription offer includes connecting up to 15 domains, 10GB disk space, and unlimited subscribers on top of unrestricted access to 38 marketing tools.
Some of the features of the Premium Plan includes:
DDOS Attack Prevention
Bump Sales, Upsales and Down Sales
Professional Email Marketing Platform
Responsive Email Builder
Email Scarcity Timers
Free Product Plus Shipping Checkout
Builderall Private Chat Builder
Super Fast CDN Servers
A/B Split Testing
Cheetah Website Builder
E-commerce Checkout (50 products)
Builderall Video Hosting and Manager*
Website Daily Backup
Super Checkout
Unlimited Membership Areas
Unlimited Builderall/Cheetah Subdomains
Builderall Booking & Calendar App*
Drag N Drop Email Marketing Automation
Super Checkout for Affiliates Sales Control
Auction Checkout
Mobile Page Loading Accelerator
Cheetah Funnel Builder
Blogging Apps
Full SEO On-Page Optimization
Funnel Simulator and Data Comparison
Builderall Directory Builder
Builderall Checkout
Funnel Club
Users may opt for a Funnel Club subscription for a one-time fee of $199.90 on top of $69.90 per month. The good thing about this plan is that you can grow your business online without buying additional features or upgrading to another plan.
You can access tons of sales funnels that can increase your leads and boost your conversion rates. What's more, the designs of the sales funnels can work regardless of the industry you are in. Whether you need an e-commerce platform, content creation tools, CRM or e-learning platform, the limited lock-in offer of $69.90 is the lowest you could get to avail all these marketing tools.
Here are some of the useful tools included in the Funnel Club plan:
Special: Builderall Premium Affiliate Automatic Approval
Funnel Simulator and Data Comparison
Builderall Booking & Calendar App*
50+ Niche Funnels for Agencies
Builderall Private Chat Builder
50+ Niche Funnels to capture leads and sell Digital Marketing Platform
Drag N Drop Email Marketing Automation
Builderall Video Hosting and Manager*
300+ Cheetah Strategic Funnels (quick editing)
30+ Messenger Chatbot Niche Funnel
Cheetah Funnel Builder
Professional Email Marketing Platform
Weekly New Cheetah Strategic Themes Add
20+ Niche Funnels for List Building (lead magnet included)
Cheetah Website Builder
Webinar Builder
Weekly New Nich Funnels added
Webinar Built-in Call to Action
10+ Builderall Premium Funnels
Builderall 30-day Trial for Just a Dollar
Builderall is an all-in-one digital suite that helps you build a website, create a sales funnel, and everything else in between. Is it the one solution you need for your business?
With the "30-day trial for dollar" option, you can test out a wide range of features and determine if Builderall is the tool you need. 30 days should give you enough time to collect data, draw a definitive conclusion, and make an informed decision.
If you subscribe to Builderall 30-day trial for just a dollar, you can also enjoy the following:
In-depth 30-day training to get you up and running
Access to "Members Only" Facebook community
Round the clock customer support in 5 minutes or less
Builderall Features: In-Depth Look
The 400+ ready-made templates of Builderall Funnel Club are classified into six categories:
Builderall Premium Funnels
Niche Funnels
Lead Capture Funnels
Agency Funnels
Chatbot Funnels
Cheetah Funnel Builder
Such classification will help you decide which template appeals best to your target market.
Builderall Premium Funnels
People get into affiliate marketing to make money while they sleep. With Builderall, you can do both: create a beautifully designed website and earn passive income on the side. That is if you take advantage of the thriving Builderall Affiliate Program (2).
With Builderall, there are dozens of high converting templates available for your affiliate marketing needs such as :
Builderall Launch
Builderall Webinar
Free Website
Euro Funnel
Niche Funnels
Gone are the days that traditional companies, big or small, stay offline. Because of tough competition, small business owners are fazed with getting the best digital marketing services.
For start-up entrepreneurs, managing an online presence is expensive. The good news is, Builderall offers a variety of niche funnels that small businesses can choose from.
Whatever industry they are in, small independent merchants won't have a problem using these pre-made funnels because they can customize it according to their business needs.
Some of the available niche funnels are for:
Mom and pop shops
Dental clinics
Delivery services
Real estate
Automotive
Salon
Restaurant
And the list goes on.
Lead Capture Funnel
Collecting new clients and gathering interested customers in one list requires consistency and accuracy. Additionally, it is time-consuming to use different platforms in organizing your subscriber list.
The lead capture funnels on Builderall are designed to effectively grow your email list with optimized conversion rates.
The lead magnet feature in these funnels helps save time on analyzing your target audience. Instead, you can direct your efforts on other marketing tasks because the professionally designed landing pages can produce the lead results you want.
Builderall Agency funnels
Builderall has mastered designing specific funnels for distinct business needs. Whether you are running a website development agency, lead generation company or any kinds of services, there is an agency funnel that can meet your business requirements.
Builderall Chatbot Funnels
Monitoring the traffic from numerous social media accounts requires a lot of attention.
Messaging apps may help in tracking inquiries and purchases but nurturing leads and building relationships are more effective through chatbot marketing. In fact, by 2022, customer interaction will be automated (3).
Therefore, adopting a chatbot marketing strategy as early as now is a win-win solution in making your business responsive to your customers. Choose Builderall chatbot funnels for your website and you can book appointments, sell products, answer inquiries and many more.
Cheetah Funnel Builder
Website and email are the most effective online channels in nurturing leads(4).
Integrating these two tools in one platform at an incredible speed is possible with Cheetah Funnel Builder. It also allows you to incorporate tools for CRM, A/B testing, TAG management, and so on.
Should You Sign Up for the Builderall Trial for a Dollar?
In terms of the price you pay for convenience and better lead conversion rates, Builderall deserves a rating of 4.6/5.
Though the Funnel Subscription plan requires you to pay a one-time fee of $199.90 on top of the Premium plan which is $69.90, the unique funnels included in the plan offer innovative ways in nurturing leads which other platforms cannot duplicate.
Moreover, Builderall allows a trial for 30 days for just a dollar to give you firsthand experience of every feature you want to test out. Affordable, right?
Frequently Asked Questions
Reference List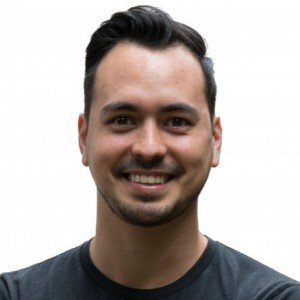 Article by:
Hey I'm Allan, founder of Dotcom Dollar. I started my own successful online business and quit my job in 2015 to travel the world. I started Dotcom Dollar to help aspiring entrepreneurs like you create a successful online business.