Not satisfied with Bluehost and are looking for other options to explore? Check out our top Bluehost alternatives! Number 1 on our list is…
Share this article
Subscribe for updates
Bluehost is a popular name in the web hosting industry and is loved by many. The brand has built a reputation over the years. Unfortunately, things changed, and Bluehost seems to be struggling in providing the same quality as before. 
So, if you are having issues with Bluehost or just want to see what other options you have, then this article lists some of the best Bluehost alternatives out there. 
Bluehost Alternatives For Shared Hosting
GreenGeeks is not a popular shared hosting service like Bluehost. However, when it stepped into the web hosting market, it was applauded for offering reasonably-priced shared hosting plans unlike the high-pricing demands from Bluehost. 
On top of that, it offers top-notch performance, delivering premium services to its clients since its conception. Over 600,000 websites are currently hosted on their servers, making 50,000++ customers happy and satisfied. 
GreenGeeks Notable Features
Environment-Friendly Hosting
This is perhaps the most unique feature of GreenGeeks that you don't usually find in other hosting services. As the brand name suggests, GreenGeeks claims to be green and eco-friendly. But how?
The platform purchases 3 times the wind energy credits in order to make up for the energy that is used by their services in order to power your site. According to their site, they replace over 615,000 kWh per year. 
To put that in perspective, an average American consumes at least 12,000 kWh of electricity a year. 
See the savings?
GreenGeeks is also a recognized Green Power Partner with the US EPA (United States Environmental Protection Agency). 
Using the website builder and cPanel of this platform is pretty simple and straightforward. Its drag-and-drop builder is super easy to use and is designed for both novice and technically-inclined users. 
Additionally, all the feature usages are well-organized and segregated over the cPanel. So, it is not just easy to use, it also offers quick and easy migration. This way, you can easily migrate your Bluehost site to GreenGeeks if you need to.
Unlimited Domains, Bandwidth, and Storage
What makes this a top Bluehost alternative is the fact that GreenGeeks does not restrict the number of email addresses, subdomains, or hosted websites, giving you unlimited SSD storage of data, domains, and unmetered bandwidth. Bottom line is, you get more value for your money with GreenGeeks than Bluehost. 
Optimized with Built-in Scalability
The services of GreenGeeks go above and beyond the expectations of users thanks to its advanced container technology such as PHP7, HTTP/2, CDN, and PowerCacher. In case of any vulnerability, this service offers a proactive scanning system that ensures security is well-maintained and fighting spam and malware. 
Not only does GreenGeeks offer unlimited service on the important things but also dozens of valuable freebies. You can make a $14-saving every time you buy the annual hosting plan, which also comes with a free domain name of your choosing. Also, each hosting package comes with free migration, CDN integration, daily backups, SSL certificates, free site builder, and more. 
GreenGeeks Uptime and Speed
With all those amazing features, let's talk about performance. Does GreenGeeks have what it takes to be called the best Bluehost alternative for shared hosting?
Consistent with the industry standards for an uptime guarantee, this platform claims that its servers are always up and running 99.9% of the time. Real enough, GreenGeeks offered 100% uptime, recording zero downtime in 95 days a row during tests.
GreenGeeks also invested in the equipment required to provide high-performance hosting, such as SSD hard drives and LiteSpeed web server software. In fact, GreenGeeks servers offered an excellent response time with an average of 1.4 seconds. 
GreenGeeks Pricing
GreenGeeks offer 3 shared hosting plans, all of which include unlimited storage, bandwidth, and email accounts, along with a free SSL certificate and domain. These plans also offer access to Cloudflare CDN to improve performance for users.
GreenGeeks also offers 3 shared hosting plans for WordPress users. Your site will be isolated from other websites on the shared server for increased security. Plus, you get access to 24/7 US-based support.
In addition, if you need higher-level hosting for high-traffic sites, GreenGeeks also offers powerful VPS hosting and even dedicated server plans.
Then, there's the reseller hosting plans:
GreenGeeks Support
You can reach GreenGeeks customer support via email, live chat, or phone. Their live chat is available 24/7; however, phone support is only available during their business hours. If you are the type who likes to work on the technical issues on your own, GreenGeeks offers tutorials. They also offer blog topics about SEO, online marketing, and security.
Hostinger is yet another reliable hosting provider from Europe that was first launched in 2004. It is best known for its affordability and its impressive features. 
Currently, this platform serves over 29 million clients across 178 countries. It claims to have an average of 15,000 new sign-ups every day and offers affordable hosting options and services that fit your needs. 
Hostinger Notable Features
Unique hPanel Control Panel
All WordPress and shared hosting plans come with the custom-built hPanel control panel that you will use to manage your site and web hosting. It is easy to use and is very intuitive. Part of that reason is that Hostinger constantly gathers user feedback and releases new features, updates, and improvements. 
Free Website Builder and Domain
All Hostinger hosting plans come with the free website builder and domain. This is good news for those who are building a new site from scratch, as these allow them to use the platform's easy-to-use drag-and-drop builder. Also, the plans come with beautiful templates to choose from. 
Hostinger offers some great unlimited options available for particular plans. For instance, both Business and Premium shared hosting plans come with the unlimited MySQL database, bandwidth, and email accounts. 
Hostinger Uptime and Speed
The platform offers an uptime guarantee of 99.90 percent. According to our tests, it offers 100 percent uptime for the last 30 days. In terms of speed, Hostinger offers custom-built LiteSpeed modules on all WordPress web hosting servers for extra speed. However, according to our tests, Hostinger is slower than GreenGeeks and has an average response time of 3 seconds. 
Hostinger Pricing
Starting at 99 cents a month, Hostinger is hands down the best budget option out there. With a price like this, it is impossible not to save a huge amount of your money. 
Unfortunately, the price noticeably increases after the introductory period, with its cheapest renewal plan starting at $2.99 per month. Still, it is much cheaper than other hosting services on this list.
Pricing is different for the WordPress shared hosting plan, but it still on the budget side:
Take note that Hostinger also offers other hosting services such as Cloud hosting and even VPS hosting. 
Hostinger also offers a 30-day money-back guarantee on all plans along with a 15%-discount for students.
Hostinger Support
Hostinger offers 24/7 live chat as well as tickets and email support. They also have a searchable knowledge center with a rich library of how-to articles. Unfortunately, they do not offer phone support.
If you want speed, performance, and fast technical support without worrying about the price tag, then choose WPX Hosting as a Bluehost alternative. Taking the place for the best premium option, WPX Hosting is not as cheap as the previously mentioned hosting services. However, it comes with an extremely reliable and stable performance. 
Focused on providing a smooth experience, WPX Hosting promises superior page loading speed with fast support response. 
WPX Hosting Notable Features
Incredible Speed and Security
WPX claims to offer incredible speed with its high-spec SSD servers. Also, WPX offers Sucuri absolutely free! Then there's the free enterprise-level DDoS Protection from Incapsula, Spam Protection, Application Firewalls, and more. So, you can expect only the highest security to your website from hackers. 
Most companies will charge an additional fee for malware scanning and removal. WPX Hosting, on the other hand, offers these for free for all its hosting plans. Plus, there's also the option of a Backup Manager that allows you to make a backup of your site anytime for extra protection. 
WordPress Migration Service
If you already have your WordPress website, WPX Hosting makes it easier for you to migrate, with its free site migration service. Reportedly, this migration is said to be done in just 24 hours. Their reliable team will move your entire WordPress site from your current web host and to your new WPX account. Plus, the migration of email is included in this service too.
While WordPress is installed through the WPX hosting client area dashboard, you still have access to the server space via SFTP and FTP. This offers you the ability to securely upload plugin files and themes via FT Clients like FileZilla. Also, you can use FTP to download and upload other files to your server space. 
Like GreenGeeks, WPX Hosting also has a unique feature offering beyond web hosting. Terry Kyle, CEO, co-founder of WPX Hosting, and an animal lover himself, uses part of the platform's earnings to fund their non-profit NGO company, Every Dog Matters. The company helps homeless, disabled, and sheltered cats and dogs. 
Currently, they already provided care for over 500 unwanted animals with medical care, quality food, and rehoming initiative with more than 1,000 animals successfully rehomed a year.
WPX Hosting Uptime and Speed
WPX Hosting promises high-speed hosting. True enough, we got a 100 percent uptime with only 0.9 seconds of response time during our tests. This is mainly because WPX Hosting offers its own CDN with over 20 endpoints across the globe. 
This is not just some other CDN from third-party providers—it is built by WPX Hosting itself. This means that they can optimize and tweak it for better performance. Plus, it is completely free.  
WPX Hosting Pricing
WPX Hosting offers 3 different pricing plans. You can choose to pay on a monthly basis:
Or get more savings by paying on a yearly basis:
Unlike other hosting providers in this list, WPX Hosting does not offer unlimited space and bandwidth for the premium price you pay. You can use the platform's free bandwidth checker tool in order to determine which plan can handle your site traffic. 
WPX Hosting Support
Another area in which WPX Hosting excel is their support. They claim to offer a 30-second average support response time. Live Chat with experienced support agents is always on the stand-by 24/7/365 in case you experience any trouble. 
You can also send an email ticket that could take 5-15 minutes to resolve. Crazy fast? We know!
If you thought WPX Hosting has the best support, wait till you've read about SiteGround, a name known to offer excellent customer service and reliable performance. In our opinion, SiteGround comes on top for help and support. It is also a strong competitor for Bluehost, but beating the latter at its weakest. 
SiteGround uses leading technology, and is even recommended by WordPress.org, making it a Bluehost alternative worth trying. 
SiteGround Notable Features
Beginner-to-Advance Web Building Features
SiteGround offers something for everyone. Bloggers and beginners will love the fact that SiteGround allows installing of popular website builders, such as Weebly, in just a few clicks. This offers a simple drag-and-drop editing, so you can take full control over the feel and look of your site, even with little technical knowledge. 
Other than Weebly, the platform also has deep integrations with Joomla, WordPress, and Drupal. Each integration can be quickly installed without the help of a developer. 
Now, for the advanced users or developers, you will get pre-installed on the bigger plans. That and other tools such as phpMyAdmin, SFTP, WP-CLI, and SSH. Also, they offer multiple PHP versions as well as multi-level catching. Not only that, but you also get access to staging environments for sites to test or prep before pushing new features into publishing. 
SiteGround also offers top-notch security with their proprietary, AI-bot prevention tool. This AI tool can stop new attacks before they hit. The platform reports that anywhere from 500,000 to 2 million brute-force attempts are stopped and blocked on their servers every hour. 
Armed with hundreds of data centers, SiteGround allows you to target a particular audience–something that Bluehost can't easily pull off. 
SiteGround Uptime and Speed
SiteGround promises an uptime of 99.99 percent, resulting in 100% uptime during our test. In addition, SiteGround services are faster due to its SSD-based servers as well as the use of Cloudflare CDN. 
Not only that, but it also uses SuperCacher which optimize the speed and performance of your speed. This is available for all plans except the Startup Plan. According to our speed test, SiteGround offers a response time of 1.9 seconds, which is still competitive and on par with Bluehost.  
SiteGround Pricing
The pricing for SiteGround services generally lags behind its top competitors in this list. With the cheapest plan starting at $6.99, it is generally more expensive than most providers on this list. 
However, one thing about their prices is that any additional costs are very transparent during checkout. This is more than any of the other web hosting providers can say. In particular, Bluehost adds a ton of extra costs to your cart during checkout that you will have to manually uncheck. Talk about frustrating!
Here are the 3 pricing plans for SiteGround:
Take note that their WordPress shared hosting plan has the same pricing. SiteGround also offers other hosting plans, such as WooCommerce Hosting and Cloud Hosting. 
SiteGround Support
SiteGround doesn't win the Best For Support category for nothing. It holds up against its top competitors by providing a live chat and 24/7 support from knowledgeable and professional agents. 
SiteGround also takes the extra miles and provides a rich Knowledge Base. This is a searchable treasure trove of valuable and extremely helpful articles all written by the experts of the company. Thus, you will not have to deal with any of that public forum guesswork and just get the right answer straight from them.
In terms of quality hosting, A2Hosting is on par with Bluehost. It offers a smooth experience, with its speedy service even with massive traffic. But, what differentiates A2Hosting from Bluehost is its user-friendliness and intuitive cPanel. 
A2Hosting Notable Features
CMS and Developer-Friendly Tools
A2Hosting offers seamless integration with all major CMS, including WordPress, Magento, Joomla, OpenCart, and Drupal. It also has performance-enhancing plugins to make these CMS work faster, starting with the Turbo Boost plan. 
If you are an agency or a webmaster looking to host several sites under a single provider, then A2Hosting provides you with developer-friendly tools. They offer you admin-level access on servers, multiple versions of everything from PHP to Apache, MySQL, and more, as well as free server rewind backups. 
24/7 Server Monitoring + Malware Scanning
Extra scanning, layers of encryption, or firewalls can often slow a website down. However, this is not the case with the A2Hosting. This provider still performs at the highest level while giving you loads of extra security features. Its servers are protected by HackScan, a 24/7 monitoring service which scans for malware and other security attacks. 
In addition, they also have scalable data centers. This means you are protected if a DDoS breaks out. So, you can rest assured that A2Hosting has got your back to handle the unexpected and sudden surges. 
Like GreenGeeks, A2Hosting also claims to be a Green company, and was established in Ann Arbor, Michigan, which is known as Tree Town. This web hosting provider is said to protect over 50,000 trees and 150 parks to help against global warming. Also, they partnered with Carbonfund.org to support reforestation and renewable energies. 
Anytime Money-Back Guarantee
Most web hosting providers in this list offer a 30-day money-back guarantee. A2Hosting, however, offers more flexibility than that with their "anytime" money-back guarantee. You can still get a full refund within the initial 30 days of usage. However, if you find that the service is not suitable, you can cancel anytime and get the pro-rated amount back for the remaining time that you have already paid. 
A2Hosting Uptime and Speed
In terms of uptime, A2Hosting is up to 99.98% performance which is still pretty competitive. Meanwhile, its response time is at 1.8 seconds, according to our recent website speed test.
A2Hosting Pricing
A2Hosting is not the cheapest you'll find, especially if you go with their monthly plan. 
If you want up to 36% savings, you can pay it on an annual basis:
Or, if you think A2Hosting offers what you truly need and want to work with them for years, you can pay every 3 years and gain up to 72% discount!
A2Hosting also offers WordPress Hosting at the same price. If you need more options, they also offer VPS Hosting (for both managed and unmanaged VPS), Reseller Hosting, and a Dedicated Hosting plan. 
Also, A2Hosting provides a full-price refund policy in case you are unsatisfied with their services. 
A2Hosting Support
The platform offers a rapid response with US-based support. Also, their live chat support is amazing, ensuring that you get out of trouble in just minutes.
InMotion is another great hosting provider that rivals Bluehost. What InMotion excels in is the speed or response time of your website. 
Although it demands a higher price tag than Bluehost, this provider offers good value especially for medium to large businesses that need reliable web hosting services for increased traffic. 
InMotion Notable Features
Excellent Integrations and Apps
InMotion is said to be a leader in supporting Open Source projects. And it is backed up with a portfolio of more than 310 applications. So, you can find everything from the popular SMC integrations such as Drupal and WordPress to eCommerce systems like Magento and shopping carts. 
90-Day Money-Back Guarantee
The web hosting industry has a standard 30-day money-back guarantee. Not InMotion, though. They are very confident in their services that they offer up to 90 days of VPS, business, and reseller hosting plans. However, for the shared hosting options, they still offer a 30-day money-back guarantee. 
InMotion Hosting spares no expense in ensuring the security of their customer's private information. InMotion established a partnership with Corero Network Security, offering the unique security measure known as Smartwall TDS (Threat Defense System). This is a family of DDoS protection appliances that can detect, stop and eliminate DDoS attacks in real-time. 
InMotion Uptime and Speed
If you are debating between InMotion and Bluehost, there are a lot of good reasons to go with InMotion. Unfortunately, uptime is not one of them. According to our test, InMotion does provide a competitive uptime of 99.97%. However, in this world where every hundredth count, it still loses at the 99.98% performance of Bluehost. 
In terms of response time, however, InMotion outshines Bluehost. According to our test, InMotion easily loads the website at an average of 1.1 seconds, compared to the 3.4-second performance of Bluehost. 
InMotion Pricing
InMotion presents various pricing options across its plan. The lowest price is from their 2-year prices coming in at $5.99 a month. However, this price is only available when you go with the 2-year plan in advance. If you are not ready to make such upfront costs, the cheapest plan you can afford with a monthly payment option is $19.99. 
As you can see below, for a monthly subscription, InMotion only offers the Pro Plan at $19.99.
For savings, you can choose to pay on a yearly basis, with their most basic plan "Launch" available at $6.99.
Or go with the 2-year commitment and have up to 45% savings. 
InMotion also offers WordPress Hosting and VPS Hosting at various prices and plans. 
InMotion Support
InMotion is a smaller organization than Bluehost. However, it doesn't mean that they are incapable of valuing their customer and providing excellent support. InMotion offers the expected functions of customer support, so expect a 24/7 live chat. Also, it offers a dedicated YouTube channel as well as a support center forum that is filled with valuable resources.
Bluehost Alternative For Cloud Hosting
Kinsta is a great Bluehost alternative for cloud hosting. It is definitely one of the highest performing cloud hosting service providers out there with awesome performance and an innovative and user-friendly dashboard that features one-click staging sites and auto-updates on its core. 
Kinsta Notable Features
With the platform's main focus is on optimizing performance, it hosts websites on the premier tier of the Google Cloud Hosting platform, which is also what Google itself uses. This is definitely not your usual server environment. 
Automatic WordPress Site Backups
An automatic daily backup of your WordPress site is a part of Kinsta services. These backups are kept for a minimum of 14 days on their entry-level plans and much longer on the higher plans. Also, restoring backups is quite easy, with the option of deploying it to a test environment or your live site. 
While most web hosts allow you to integrate your site with 3rd party CDN, typically Cloudflare's free plans, this presents considerable limits unless you wish to pay more for better plans. Kinsta, on the other hand, has its own CDN that is extremely fast and is already included in the price that you are paying. 
Kinsta guarantees 9.9% of uptime, with money off your bill if it drops below this level. And during our tests, we recorded an impressive uptime of 100% over a 7-day period. In terms of speed, we recorded the second-fastest response time with Kinsta, having an average of 1.1 seconds.
Kinsta Pricing
Kinsta Plans are divided into 4:
The Starter Plan and Pro Plan:
The Business Plan divided into 4 pricing options:
And for the large Enterprises, also with 4 pricing options:
You can also choose to pay on a yearly basis and get 2 months free!
Kinsta Support
Kinsta offers 24/7 support via phone and lives chat. What's more is that their live chat saves all your previous interactions, allowing you to continue working on the ongoing issues without the need to explain everything again when you're thrown around in between agents.
Cloudways is a highly innovative provider offering unique pricing plans and a fully customized control panel. It is also suitable for a broad variety of eCommerce systems and CMS.
Cloudways Notable Features
Right after signing up, the first thing you will notice about this hosting provider is that it does not come with the typical cPanel or Plesk control panels. Rather, it offers its server managing functionalities through a custom app called Click&Go. 
Choose Your Cloud Infrastructure
With Cloudways, you can leverage your preferred choice from the popular cloud infrastructure within its dashboard. You can choose to host in Vultr, Google Cloud, Amazon Web Services, Linode, or Digital Ocean. 
Cloudways ensure performance by using dedicated cloud servers for all accounts. The best thing about this dedicated resource environment is the unlimited scaling opportunity and increased performance. The server will respond to your website's bandwidth load in real-time but without sharing the resources with other users.  
Cloudways Uptime
Uptime does not have an uptime guarantee. However, you can rest assured that they offer reliable uptime since they use datacenters from serious providers, such as Google Cloud, AWS, and Digital Ocean. 
In our series of independent tests, website, and pages loaded with an average of 2.37 seconds, which is competitive enough. 
Cloudways Pricing
Cloudways Pricing is pretty complex with the variety of options you have. Their pricing plan and features differ depending on the Data Centers you choose, with each one providing a specific level of the processor, RAM, monthly bandwidth, and storage. 
Hosting with DigitalOcean Data Centers offers the cheapest price starting at $10.
Meanwhile, for Linode Data Center, the cheapest is $12 a month. 
Hosting at Vultr Data Center offers the second cheapest offering starting at $11. 
Hosting with an AWS data center is your most expensive option starting at $36.51 per month.
Using Data Center from Google Cloud will cost you $33.18 per month at a minimum.
What's more unique about Cloudways is it's a pay-as-you-go structure that allows you to choose a pricing plan at an hourly rate. Customers can also pay for multiple servers and scale down or up for low- or high-volume periods or for as long as needed. 
You can view your real-time consumption and bills at any time in the control panel. This way, you won't be surprised with bills going over a hundred higher than expected. Talk about flexibility. 
Cloudways Support
Cloudways offer 24/7 live chat support, which provides you quick assistance. You can also send an email, make a call, visit their community forum, and social media platforms, and check their knowledge-base or blogs for more information.
LiquidWeb claims to offer really high-quality managed hosting, but with high-price tags to match. But shelling out this much money, LiquidWeb promises consistent uptime and awesome response time that rivals or even beats Bluehost. 
LiquidWeb Notable Features
The servers of Liquid Web are all based on Nginx, which is specifically designed for speed, handling more users with ease via performance acceleration and caching. 
With LiquidWeb you get automatic backups of your site, going back for a full 30 days. These backups are easily accessible at any time. 
Most web hosting providers will rent you their server and leave you alone. Liquid Web servers, however, are all managed. Thus, you do not have to handle security, updates, or even backups. This way, you can just focus on building the website of your dreams. 
Liquid Web Uptime and Speed
According to our test, uptime is at 100% with Liquid Web. In terms of speed or response time, we recorded an average of 1.4 seconds, which is pretty good. 
Liquid Web Pricing
Liquid Web is quite expensive. There is no way around it. It is indeed a premium service offered at premium price tags. You will have to shell out hundreds of dollars or even thousands per month just to get their services. 
Their public cloud hosting is divided into 3 Plans, starting at $265 per month.
If you want to stay in control, you can choose their Private Cloud Hosting, powered by NetApp and VMware.
Liquid Web also offers High-Performance Cloud Dedicated Hosting Plans which are suitable for hosting SaaS, databases, multiple apps or sites, large resellers, and more.
They also have Standard Cloud Dedicated Hosting Plans, suitable for hosting small websites, apps, and resellers. 
Liquid Web Support
Liquid Web offers live chat support, but for sales only. They also offer phone support and tickets, but not as reliable. Their knowledge-base was at least good.
Conclusion
And there you have it!
We have chosen these 9 providers based on our research and actual tests. If you think that Bluehost does not provide your website needs, then try one from our above list of Bluehost alternatives.
Frequently Asked Questions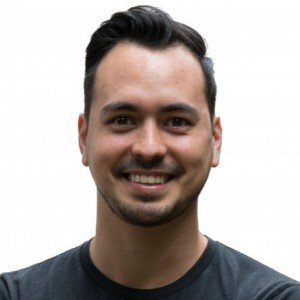 Article by:
Hey I'm Allan, founder of Dotcom Dollar. I started my own successful online business and quit my job in 2015 to travel the world. I started Dotcom Dollar to help aspiring entrepreneurs like you create a successful online business.