In this article, you'll learn how to write an AMAZING blog description that will hook readers and show your authority in your chosen niche that…
Share this article
Subscribe for updates
People search for all kinds of information on a daily basis. But what would make them choose your website over others that offer the same thing?
Technically, it would be the quality of your content. However, on a search engine results page (SERP), you'll only have a few seconds to convince them to click your link for their query.
In such cases, it would be your blog description that gets the blog traffic coming in.
But First, What is a Blog Description?
A blog description is exactly what it sounds like. It's a short summary that describes what your blog is all about to any potential reader.
When people type their keywords on a search engine, the SERP will only show them a snippet of a website's content. This snippet is the blog description, which is also referred to as the blog meta description or simply meta description.
Wordstream defines meta description (1) as an HTML element that shows a brief and accurate summary of your website to help search engines and users filter your blog for specific queries.
Thus, if a search engine pulls up a link from your blog, the description of the blog will give users an idea if your page is visiting or not.
A blog description example looks something like this:
Every blogger needs to know how to write blog description if they wish to stand out from all the search results. After all, this is one of the best ways to communicate to people that your blog has the information that they need.
Blog Post Description: Another Key to Ranking Success
While it's important to write the main description of a blog to show users what kind of information your blog provides, it's also worth it to write meta descriptions for separate blog posts.
Now, even though Google announced in 2009 (2) that meta descriptions don't influence the rankings of search results, Moz states (3) that it can still affect a website's click-through rate (CTR).
This can have a great impact on your page's ranking capabilities. Hence, working on your meta descriptions still gives you a higher chance of being seen by more users.
Here's what a post-specific blog meta description example looks like:
Undeniably, the competition for the top spots on a SERP is tough. However, if you can make it clear to users what your blog can offer within a few seconds of seeing your link, then you've already won half the battle.
The next challenge is making them stay on your site when they do follow through.
How to Write a Great Description for Blog Page
Now that you know what exactly a blog description is the next question is: how exactly should you write it?
Every business will go about this differently. In fact, even businesses in the same niche may need significantly different content strategies simply because they're catering to a distinct market or demographic.
For instance, a fitness blog for males should market itself using a language that can easily be differentiated from a fitness blog for females. Thus, if your blog wishes to capture a specific market, you must use words that appeal to them.
No matter what your niche is, the 5 tips below can help you write a description of blog that will put you under your target audience's radar:
1. Follow a Template
One of the best ways to ensure that you get your blog description right every single time is to create your own blog description template.
Even though you may only have one blog for now, someday you may have to put up another blog that tackles a completely different topic. Thus, having a template to refer to can make the brainstorming process a lot more convenient.
A blog description sample can easily be made by going through the following steps:
Writing, in simple terms, what your website aims to discuss
Identifying user problems that you wish to solve
Highlighting your business' name or brand
Showcasing your experience in the topics to prove your expertise
Using power words (4) and incorporating call-to-action statements in your meta descriptions
Putting it all together, here's how your template can look like:
(Name of the blog) aims to help (target market) with (problems that you have solutions for).
The next steps will then help you make your word choices more specific.
2. Emphasize Your Niche
In some cases, people can already infer what a company's niche is just by their brand name. However, in situations where it isn't immediately obvious, a good description will clue in your potential readers.
Thus, your website's description should emphasize the exact niche that you're writing for. You can illustrate this by sharing the usual topics that your blog covers, or by showing how people have already benefited from reading your blog.
3. Use Keywords That Highlight What Your Blog Offers
Following from the 2nd point, oftentimes people who come to your blog got there because of certain keywords.
When they typed their query on a search engine, the search engine managed to pick up your website because it had the keywords that could potentially answer their question.
Thus, it's recommended to use keyword search tools to determine which words are typically used by your target audience to get to your content. From there, you can pick out which words you should use as a target keyword so that more people can find your blog.
Your primary keyword should be added naturally to your blog description. This will make it easier for the search engine crawlers (5) to index your website for particular queries.
4. Check Your Competitors' Descriptions
Once you've collected a few keywords, another way to get ideas is to look at what your competitors have written down. This isn't to suggest that you merely copy what others are doing. This is just a means of learning what already works for your audience.
5. Keep It Short and Conversational
Finally, it's important that your description uses a language that's easy to understand and has a conversational tone. With this, your audience will be more likely to click on your content because they readily understand what you're trying to market.
As for the length, blog descriptions shouldn't exceed 160 characters. Thus, you'll need to pack everything of value about your site in just one to two sentences. If it goes beyond 160, Google will automatically truncate it.
If you don't get your point across in the SERP snippet, readers will likely move on to another site that has clearer objectives.
Good Blog Description Examples: What Makes a Blog Memorable?
You've learned how to draft amazing blog site description examples so you now know how it's supposed to play out in theory. What does the finalized version look like? What makes a snippet memorable enough to keep loyal subscribers and attract new readers?
In this section, we'll take a look at a few blog descriptions examples and discuss some reasons why these blogs have managed to build a loyal following. These are:
Beauty blog description examples
Fashion blog description examples
Fitness blog description examples
Food blog description examples
Lifestyle blog description examples
Personal blog description examples
Tech blog description examples
Travel blog description examples
For each niche, there are two examples so you can see how they are marketed differently.
Ready to do the same for your blog? Here are some to draw inspirations from:
1. Beauty Blog Description
Example 1: Organic Beauty Blogger
Why It Works: Organic products is a popular sub-niche of the beauty niche. Thus, Organic Beauty Blogger specifically targets people who are looking for information on organic and cruelty-free beauty products.
Example 2: The Natural Beauty Workshop
Why It Works: As the word "workshop" suggests, The Natural Beauty Workshop focuses on the creation and creative side of beauty. It appeals to readers who wish to learn recipes so they work on their very own beauty formulas.
2. Fashion Blog Description
Example 1: Our Second Skin
Why It Works: Apparently, high fashion isn't only a thing in the runway; it can also be blended with vintage and streetwear styles that anyone can appreciate. For people who are looking to move out of their usual styles, Our Second Skin makes it clear how it can help.
Example 2: Girl with Curves
Why It Works: Tanesha Awasthi is a curvy woman who wishes to empower other women with bigger body types through fashion. Readers who are looking for style inspirations that go well with curvy bodies will get what they're looking for in Girl with Curves.
3. Fitness Blog Description
Example 1: Nerd Fitness
Why It Works: Fitness is usually associated with athletic people who've played sports for most of their lives. Nerd Fitness makes working out a more accessible concept for non-athletes like self-proclaimed nerds and average Joes.
Example 2: The Balanced Life
Why It Works: Many people are now looking for home-based workouts to start their fitness journey. If you find Pilates appealing, The Balanced Life does a good job of selling itself as a good resource for it.
4. Food Blog Description
Example 1: Pinch of Yum
Why It Works: Most people think that cooking is complicated and intimidating, but Pinch of Yum shows how it can be accessible to the normal folk. Its description will be attractive to those who are looking for healthy, practical, and delicious meals that they can easily prepare.
Example 2: Love and Lemons
Why It Works: Next-level healthy eating typically involves gluten-free and vegan recipes. Love and Lemons does a good job of luring readers not just because of its content, but also because it showcases its author's expertise in the subject.
5. Lifestyle Blog Description
Example 1: A Cup of Jo
Why It Works: A Cup of Jo covers a variety of subjects that appeals to women across different age groups. Even if your life paths aren't exactly the same, you'd likely find something in there that might interest you.
Example 2: Fit Men Cook
Why It Works: Although Fit Men Cook is primarily authored by a man, it does state in the description that their healthy recipes are for everyone. Add the fact that they market their recipes as practical and creative, who wouldn't be hungry?
6. Personal Blog Description
Example 1: Tech Savvy Mama
Why It Works: Tech Savvy Mama succinctly illustrates what you can expect from the blog because it has a brief blog writer description. The title may already be self-explanatory, but the snippet gives you a better idea of where the author is coming from.
Example 2: The Art of Non-Conformity
Why It Works: This is a perfect example of a meta description that's "short and sweet". It follows straight from the blog title and just clarifies what kind of non-conformist content you can find there.
7. Tech Blog Description
Example 1: The Next Web
Why It Works: Another example of a short and direct-to-the-point message. If you love tech, then The Next Web may have the kind of information that you need or like.
Example 2: Hacker Noon
Why It Works: Looking for the latest news and opinions related to tech? Hacker Noon emphasizes that they regularly team up with tech professionals for their stories. This suggests that they're constantly looking for balanced tech views to present to their readers.
8. Travel Blog Description
Example 1: A Broken Backpack
Why It Works: Traveling can mean a lot of things to different people, and it can be done in various ways depending on your budget and preferences. A Broken Backpack can tick the boxes of a wannabe traveler who's interested in both budget and luxurious adventures.
Example 2: Nomadic Boys
Why It Works: The authors of Nomadic Boys are a gay couple who enjoys traveling around the world. They particularly highlighted that they're gay because they focus on things that could be fun for gay travelers like themselves.
Final Thoughts
Blog descriptions may just be 160 characters long, but sometimes it can be difficult to find the perfect words and syntax to get your point across. The thing is, your description alone can be what lures people into your page — or what drives them towards other blogs.
Fortunately, it's now easier to develop your own brainstorming process by following the tips listed in this article. Try them out and see how they work for you.
Frequently Asked Questions
References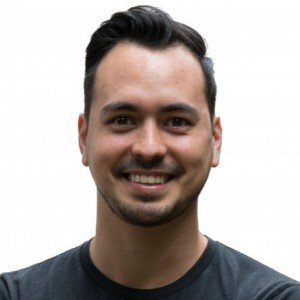 Article by:
Hey I'm Allan, founder of Dotcom Dollar. I started my own successful online business and quit my job in 2015 to travel the world. I started Dotcom Dollar to help aspiring entrepreneurs like you create a successful online business.