Leave your 9-5 job and opt to work virtually anywhere. Find out the BEST jobs you can do from home that PAY MORE and allow you to…
Share this article
Subscribe for updates
Nowadays, more and more people want to have the freedom of managing their own schedules. This is why work from home jobs have started to become not only a trend but also a preference, especially by the Millennials and Gen Z workforce.
Based on the analysis done by FlexJobs and Global Workplace Analytics, they found that 4.7 million or 3.4% of the U.S. population are working remotely as of today (1). Those numbers are only going to rise from here on.
With a career and a seemingly stable office job, it can be daunting for anyone to leave and just work from home. Not to mention, casually searching work from home opportunities on Google can oftentimes cast doubts in the minds of job seekers as scams and low-paying jobs flood the web. Unfortunately, they are a lot easier to come across too!
Despite these instances, there is still a lot of legit work from home jobs and some of which are included in this list. This article aims to give you work from home ideas and it is now just a matter of matching your skills and expertise with the job requirements. If you think that working from home is the key to achieving work-life balance, read on!
There are a number of good-paying jobs you can do online and this goes for different industries. The question lies more on what your skills and experiences are, your equipment, and how much time you are willing to put in.
Highest Paying Jobs
1. Blogger
Storytellers, especially those who have a gift for putting words together, can benefit greatly by starting a blog or turning their current one into a business. If you are passionate about a certain area, might as well make that your niche and keep yourself motivated to continuously produce content for it.
This is a great opportunity because 77% of internet users read and subscribe to blogs. One of the main reasons is that 78% of consumers trust blogs more than regular advertisements (2). It is just a matter of establishing authority over your niche.
Types of Blogs and Niches
There are a lot of blog types and niches mainly because bloggers can write about anything under the sun. However, some niches are more popular and profitable compared to others.
To give you an idea, here are a few niches that do well in 2020 (3):
B2B / Digital Marketing
Finance and Investment
Travel
Parenting
Gaming
On the other hand, here are the most effective blog types that generate more income:
How-to guides
Interviews
In-depth reviews
How much do bloggers make?
Bloggers make around $0-$10,000+ per month. This varies from blog to blog and it is greatly influenced by traffic and streams of income the blog has. Basically, the more readers you have, the better your chances are of earning.
How do bloggers earn?
There are a number of ways to profit from your blog. It is a great practice to utilize all of them to maximize your earning potential.
First is Ad Placements through Ad Networks. These are usually located on the sidebar, header, footer, or on the body of the post. Bloggers earn a certain amount per thousand impressions or number of clicks. This is by far the easiest way to monetize your blog.
The second is Direct Advertising. Some bloggers prefer showing niche-related ads on their blog so they reach out to specific brands and companies instead to have them advertise in their blog. Bloggers usually negotiate on the rate with the advertiser.
The third is through Affiliate Marketing. There are a lot of affiliate programs (4) available for you to be a part of. Bloggers write about the product or service they are affiliated with and they get paid every time their reader signs up or purchases using their link.
The fourth is Self-Promotion. Some bloggers have their own products or services apart from the blog. They usually use their blogs as a platform to promote what they can offer because why not, right? As a matter of fact, in 2019 alone, 45% of bloggers who do this earn well over $50,000 per year (5).
Lastly, bloggers can earn through Sponsorships. This means they get contacted to write a post that promotes the advertiser's products or services. It is almost the same as Direct Advertising but, for this one, the advertisers reach out to the blogger and not the other way around.
How do I become a successful blogger?
To be a blogger, you need to decide on a niche and focus on it. Niches are very critical because these can make or break your success. 73% of bloggers who write content their readers like earn at least $50,000 per year.
Next is you need to think about your domain name. This is equally important because you need to have a name that is easy to recall. Lastly, write and publish content consistently. Successful bloggers publish at least 16 blogs per month that have 2,500 words each on average (6).
Do not be mistaken; being a blogger has its own hurdles. It goes far beyond your interest in the topic and ability to write. Blogging initially requires a vast amount of time and effort in order to yield strong results. However, as soon as you get your first few followers, the rest falls into place.
Once you get the hang of it, you will realize that blogging is actually a fulfilling career.
Nice Skills to Have
Tools to Get Started

Content Writing
Copywriting
Marketing
SEO

Web Hosting
Lead Generation Tool
Email Marketing Tool
Keyword Research and SEO Tool
Post Scheduling Tool
2. Freelancer
Freedom and Spontaneity. If you have the right amount of grit coupled with great time management skills, you can definitely step into the world of freelancing. Be your own boss; choose your job and clients. The only catch is: you should be great at selling yourself and you must be able to deliver exceptional results!
If you have not heard, the number of firms hiring freelancers is growing! Last year, already 59% of U.S. companies had onboard freelancers and remote workers as part of their workforce (7).
Depending on your skills, there are a lot of fields where you can make money from home. Whichever that is, always take the time to continuously hone your skills and strengthen your portfolio. These are your key advantages and measures of getting hired.
To give you an idea, here are the usual fields most freelancers join in:
Job hunt becomes a lot easier too when you have significant knowledge in your chosen field, and you have established yourself as one of the leaders. Take it from Rich Smith, a California-based freelance marketer (8):
"I receive at least three invitations a week from companies asking for my help on a freelance basis… I don't go looking for work. The work finds me."
How much do Freelancers make?
Each freelancer gets paid differently. Rates depend on the time and effort you are willing to put in. Factor in your experiences and the value you can bring to the table too.
On the other hand, the payment method depends on what you and your client have agreed on. In general, the two usual options for remote work from home jobs are:
Fixed
This is popular for freelancers who have a clear idea of how much they want to receive based on a project's requirements. The fairness and validity of the rate you present reflect the value of your service more than your time.
Hourly
Charging by the hour has its own benefits. This ensures that the amount of time you spend working on a project is billed. With this payment term, your rate is the value of your time more than the service.
As a freelancer, you can do this part-time or full-time as long as you can get the job done. Of course, your income will depend on the work arrangement. In fact, based on Payoneer's survey, freelancers doing full-time work from home jobs charge an average of $22/hr and have a lifestyle satisfaction of at least 80% (8).
How do I become a successful freelancer?
To do well as a freelancer, you would first need to evaluate which skills you are great at. From there, you need to start building your brand and creating a portfolio. These are considered to be your assets. Also, you need to put yourself out there by signing up on different platforms like FlexJobs, Upwork, etc. As soon as you land your first few clients, invest in building your own website. This makes you a premium freelancer and sets you apart from the competition.
3. Web Servicing
A lot of things are happening on the internet and numerous websites are being built and put up on a daily basis. As of today, there are at least 1.7 billion registered websites and 25% of them are active which, if you do the math, is still a lot (9).
Depending on which area you are good at, there are a lot of services that you can offer for new and existing websites. If you are more on the creative side, you can try designing and if you are a little more on the technical side, you can do web development.
Of course, you can do both! Nowadays, there are numerous website builders that allow you to create new websites, from scratch, without having to worry about the codes! All you need to know are the essential structures of a site and how to make it look decent and presentable. This makes web design and development one of the best work from home jobs.
How much do designers make?
The average salary of a web designer across the U.S. depends on their skills, years of experience, and scope of work. According to ZipRecruiter, web designers get compensated between $9.86 and $54.81 per hour (10).
If you know how to build a website using website builders, you can more or less base your hourly pay from there too.
How much do developers make?
Web developers, those who can speak the computer's language, generally get a bigger chunk compared to web designers. Again, there are a lot of factors that affect the payout. Usually, web developers work long-term because they have to maintain the sites and do frequent updates and debugging.
Based on ZipRecruiter's database, web developers earn between $7.93 and $58.17 per hour (11).
4. Digital Marketer
The world is filled with businesses and ads. Digital marketing is becoming popular and is considered to be a vital strategy for almost any business. Possessing digital marketing skills make you relevant in the eyes of business owners because you are one of the keys to making their business thrive.
According to Fundera, 75% of small business owners believe that internet marketing is effective and 45% do the marketing themselves (12).
At the same time, in a survey conducted by Smart Insights, 45% of those who are doing digital marketing is still lacking direction (13). This is where you come in. Find owners who are still trying to figure out how to effectively position their brands and present yourself as the digital marketer who can help them out.
When pursuing such remote jobs online, the best way to go about it is to start scanning local businesses near you and offer your services. Before touching base with them, study their brand first, and what they are trying to do so you can present something of value to them.
If you have a portfolio that shows results, the more you can convince owners that you are worth the shot. This can be one of the real ways for you to make money from home.
There are different types of Digital Marketing and the common ones are:
Search Engine Optimization (SEO)
Pay-Per-Click Advertising (PPC)
Social Media Marketing (SMM)
Email Marketing
Affiliate Marketing
How much do digital marketers make?
You can charge your clients depending on your expertise and range of services. If you are offering yourself as an all-around general digital marketer, the hourly pay can range between $5.53 and $42.55.
You can also charge a monthly fixed-rate or work based on profit sharing.
5. Virtual Bookkeeper
Not afraid of numbers? Great! If you are detail-oriented and organized, better! Bookkeepers are in-demand in almost any industry. You do not even need to analyze or predict financial data!
A lot of transactions are taking place every minute and business owners have a lot more to deal with other than balancing books. In fact, 40% of small business owners consider bookkeeping and taxes to be the most difficult part of their operation (14).
This is a great opportunity for you because SMB owners tend to hire someone else to do the tedious and intimidating task of going through their accounts. This can be you!
How do I become a successful virtual bookkeeper?
Good news; a degree in Finance or Accounting is not required for you to become a Virtual Bookkeeper. To jumpstart your career, take online courses on bookkeeping and familiarize yourself with the accounting software.
After working for at least 2 years, take a four-part exam from the American Institute of Professional Bookkeepers to become a Certified Bookkeeper.
How much do virtual bookkeepers make?
Depending on the requirements of the task, the software you know, and your level of expertise, you can charge an hourly rate between $6.73 and $64.90.
6. Proofreader / Editor
Numerous pieces of content are being published both online and offline. Those materials need to be proofread and edited before they can be seen by the public no matter how great the writer is.
If you have a knack for words and an eye for grammar and structure, you already have an advantage. However, more than the surface-level errors, it is equally important to check on the content's conciseness and clarity.
How much do proofreaders/editors make?
This role is heavy on deadlines and you can use that to factor in your asking rate alongside the number of materials you need to work on each week. In general, you can charge between $9.62 and $43.99 per hour. Proofreading is one of the jobs that pay well.
7. Virtual Assistant
Most busy individuals, like entrepreneurs and executives, wish to have more hands and hours daily. They get swamped with tasks and, to cope, they hire virtual assistants to offload most of the menial backend tasks.
Virtual assistants are usually in-charge of administrative duties, but day-to-day activities may still vary to an extent. Common tasks include:
Email management
Appointment setting
Calendar management
File management
Report preparation
How do I become a successful virtual assistant?
Becoming a virtual assistant is one of the fulfilling remote customer service jobs. If you think this career is right for you, start drafting a resume. More than the general admin tasks, think of other skills you have that can benefit your ideal client and highlight them on your CV.
When your client can delegate specialized tasks, your value rises and so does your command on the hourly rate.
How much do virtual assistants make?
Depending on each client's demand, the rate can be derived from the complexity of the tasks you will be doing in general. Factoring in your skills and the time you need to dedicate, the average hourly rate can range from $6.25 to $35.34.
Part-Time Work from Home Jobs
If you are not keen on leaving your day job and would just like to earn more money on the side or during your free time, doing part-time work is a great way to supplement your income.
Below are some online part-time jobs you can do on the side.
8. Online ESL Teacher
Patience and passion for teaching. Those are the two most important qualities when it comes to online teaching. Some companies do not even require certifications! However, if you take the time to enroll in courses or take part in training, you can receive a higher pay rate.
Online classes are usually 25-minute sessions with just you and your students who are most likely coming from a non-English speaking country. The age range of your students can vary a lot too!
The number of online students is expected to reach 2 billion in 2020 (15). With that demand, ESL companies are continuously hiring to fill in the spots. They need as many teachers because classes are held 24/7. This is undoubtedly among the real ways to make money from home.
How do I become a successful online ESL teacher?
Most ESL companies require their teachers to have a Bachelor's Degree. While you can find companies that would not require certifications, you will need that to qualify for promotions and salary increases. You can also invest in online courses and training that give you certificates after completion.
It is also worth noting that most companies allow you to plot your own schedule. Weekends and nighttime are the usual peak times but that could vary depending on the countries your company is servicing. You may want to take advantage of bonuses too!
How much do online tutors make?
Salary depends on your qualifications and how many classes you take. In general, an average online ESL teacher's salary is between $8.17 and $24.04 per hour. Take into account that classes are only 25 minutes so that is around $4.75 per class.
9. Graphic Designer
The job competition in this field is very high but do not let that discourage you. Companies and individuals continuously look for designers who can present fresh yet up-to-date illustrations, something that can make them stand out.
A degree is not usually required to become a graphic designer. Creativity, knowledge of tools, and a stunning portfolio are the only things you need to land clients.
How do I become a successful graphic designer?
Creativity and being able to think outside the box makes you a good graphic designer. However, in order to stand out, you need to be an effective communicator. Another thing, you need to keep up with the current trends in color pallet and style. You can showcase your skills in platforms like Dribbble, Behance, etc.
Additionally, in your free time, you can join contests on platforms like 99designs or you can expand your knowledge by signing up for online classes!
It is rare to find a client who wants an illustration that looks like it was done in the 90s unless that is their theme then you can go for it. However, it is not recommended to hone your skills in that era. If you can demonstrate those key points in your portfolio, you can land clients much faster.
How much do graphic designers make?
Depending on the project's requirements, a graphic designer can charge between $8.17 and $58.41 per hour.
10. Video Editor
This is an emerging career as the preference for video content over text is increasing. Specifically, 85% of businesses are using videos as one of their marketing tools and 92% of marketers believe that videos are an important part of their strategy (16).
Not to mention, there are around 50 million content creators on YouTube (17). Those who upload content more frequently are more likely to have video editors so they can focus more on filming. Needless to say, the demand for video editors is high.
How do I become a successful video editor?
More than dedication and knowledge on the technical side of video editing, you need to be a great storyteller to make viewers finish the whole video. To make that happen, you must develop your own style and have the ability to make raw clips entertaining.
Additionally, you must equip yourself with top-notch tools that can give your output a boost. Plus, learning the latest editing styles and expanding your knowledge by taking online courses on video editing help a lot too!
How much do video editors make?
Depending on the average length of the videos you will edit and the required turnaround time, you can charge between $6.97 and $62.50 per hour.
11. Podcast Editor
Podcasting is slowly becoming a trend mainly because of its wide array of topics and genres and it is so easy to listen to especially when you can not take your eyes off what you are currently doing. Plus, listeners get to choose what and when to listen.
In order for podcasts to gain subscribers, it needs to give listeners a good listening experience (LX) and that is where you come in. No matter how premium and high quality the recording device is, the audio files need editing to make them more entertaining.
How do I become a successful podcast editor?
A good podcaster knows how to work around audio editing software easily, add effects here and there, and know the right sound levels. However, in order to stay above the competition and help your client stand out, you need to be able to produce raw sounding files that are pleasing to hear.
While waiting for clients, it is best to start mastering your preferred audio editing software and going in-depth with your knowledge by taking online courses on podcast production. This way, you can learn more about how to adjust your styles depending on your clients' needs.
How much do podcast editors make?
Depending on your skills, audio file lengths and turnaround time, a podcast editor usually charges between $10.34 and $57.93 per hour.
12. Online Fashion Stylist
Know how to keep up with the latest fashion trend? Not everyone has the right fashion sense that matches their desired look. Sometimes, they just want to update their style and wardrobe but do not know where to start. This is where your fashionista side comes in.
Nowadays, stylists are not limited to celebrities and executives. People generally want to look good and decent when attending an event or even just on a date! Plus, personalization is becoming a strategy of fashion brands too (18).
How do I become a successful fashion stylist?
More than having a good grip on fashion, a great fashion stylist takes the time to know the personality of their clients. It is equally important to have a lookbook that features a wide variety of styles for different occasions. You need to be able to work with and recommend versatile pieces that will not go out of style too.
They say there are no in-betweens when it comes to fashion sense. It is either you have it or you do not. However, do not lose hope if this is something you want to pursue. There are online courses on fashion styling that hand out certifications too! Not only do you get to up your styling game but you also have proof to show your clients that you are serious in your field. This makes you stand out in the competition too. This is definitely a win-win.
How much do online fashion stylists make?
Depending on your skills, lookbook, a number of styles and pieces per style, an average online stylist can charge between $8.17 and $74.28.
13. Online Course, Coaching, and Consulting
If you consider yourself an expert in a certain field and have reached a certain degree of success, you can make extra income by teaching others what you have done and how you made it. You can inspire others in the means of creating an online course, offering business coaching services, and even one-on-one consultations!
These services are popular with self-starters and entrepreneurs. In fact, based on a survey conducted by the International Coach Federation (ICF), it showed that 70% of executives and entrepreneurs see coaching as very valuable (19).
How do I become a successful online coach/consultant?
There are many ways to go about this but the first prerequisite to becoming an online coach/consultant is proven success. When you have this, promote yourself on different platforms and have your followers to enroll in your online course. It is also a good strategy to improve your leadership skills (20) too because people tend to follow who they perceive to be leaders.
To start, you can create your online courses using platforms like Thinkific, TalentLMS, etc. Then, in order to gain more trust, you can combine online courses with webinars. Plus, you can also offer a premium service of business or one-on-one coaching and consulting!
Make sure to provide important yet surface-level information to your followers for free before asking them to pay for your service. This way, they get a glimpse of your knowledge and expertise before fully committing to what you're offering. You will be surprised at how many people appreciate this. This is also a technique done by top and established mentors.
How much do online coaches/consultants make?
The monthly income of an online coach/consultant varies depending on how much they price their courses and services, how frequently they hold paid webinars or seminars and how many students are allowed to sign up.
However, to give you a general idea, executive business coaches can command a rate of between $9.13 and $109.62 per hour.
Work From Home Data Entry Jobs
14. Web Scraper
Having sufficient and relevant information is important in almost any business operation. However, the process of retrieving them is very tedious and time-consuming. To streamline processes, companies usually hire web scrapers to retract data they need to start with the main task.
How much do web scrapers make?
Depending on the difficulty level of the required data and the turnaround time, web scrapers can charge around $13.22 to $68.75.
15. Data Entry Keyer
Companies, no matter the industry, deal with a lot of data from different sources, and it can be in the form of receipts, order numbers, inventory, etc. The process of sorting those data can be tedious, most companies just do not have the time to go through each of their documents to manually input them into their database. The need gave birth to online data entry jobs from home. As a data entry keyer, your main role is to encode those files into their system.
How much do Data Entry Keyers make?
Depending on the quantity of data you need to encode, most data entry keyers usually make around $9.13 and $30.29 per hour.
16. Translator
If you are bilingual or multilingual, you can take advantage of this by applying to companies who look for linguists to translate documents from one language to another. You will most likely be translating scripts, content, subtitles, etc. Usually, you will need to present a diploma or certification that can attest to your proficiency in the secondary language.
How much do translators make?
Depending on the difficulty of the languages and level of proficiency, translators are usually compensated around $7.69 to $100.24 per hour.
Work From Home Customer Service Jobs
17. Call Center Agent
Some companies would rather have their own call center agents than outsourcing because this gives them better control over quality. When hired as a call center agent, you will have to take into consideration whether you are handling inbound or outbound calls especially if you have a preference over the other.
How much do call center agents make?
Depending on which shift you are placed in, your tasks and the complexity of the product or service being handled, work from home call center jobs are generally paid between $8.17 and $29.33 per hour.
18. Chat/Email Support Agent
Companies who have their own support team only offer chat or email support. This is good news for those who are not comfortable with voice accounts. However, this job requires the ability to multitask and think and type quickly. You will most likely be speaking to at least 2 customers at once.
How much do chat/email support agents make?
In general, chat/email support agents make around $9.13 and $35.58 per hour. This makes it one of the online jobs that pay well. However, how much you earn still depends on the number of systems you will be dealing with, your shift, and the complexity of the product or service you are handling.
19. Recruiter
A lot of people are applying for jobs every day and a lot of companies are hiring too. However, those companies do not have the time to go through each of the applications and identify the best candidate for the role. Thus, they tend to outsource the recruitment process and have recruiters sort out applications, conduct initial interviews, and forward to clients the most promising talents for the final interview.
How much do recruiters make?
On average, recruiters make between $7.21 and $60.10 per hour. However, that depends on your shift and exact job responsibilities. Some companies would only require you to do the initial resume screening while some will need you to do the initial interviews as well.
Work From Home Insurance Jobs
20. Licensed Insurance Agent
There are insurance companies that allow you to sell their products right from your own home, provided that you are licensed in your state. It is best to choose a specialty so your customers can easily refer you within their network. In order to make sales, you will need to do a lot of telemarketing and networking.
How much do licensed insurance agents make?
Depending on your package, most insurance companies offer hefty commissions and bonuses for every client who pays the premium. While you are building rapport with potential clients, some companies compensate you around $8.65 to $45.67 per hour. Being an insurance agent is one of the legitimate work from home jobs you can explore if your skills suit.
21. Claims Specialist
There are a lot of insurance claims being filed every day and your job is to make sure those are valid and covered in their policy. More importantly, you are responsible for checking whether those claims were filed properly. In some cases, claims specialists investigate complex claims and negotiate on settlements.
How much do claims specialists make?
On average, claims specialists make around $11.78 to $25 per hour. Of course, that depends on the type of insurance you are handling and the volume of work every day.
22. Underwriter
Insurance companies hire underwriters to review new and renewing policies. They evaluate risks of a potential policy holder, identify insurance coverage, including calculation of price and premium. Underwriters need to be analytical and tactical in the delivery of tasks as this makes or breaks a sale.
Most insurance companies would require their underwriters to have a degree in finance but some accept applicants who have relevant working experience.
How much do underwriters make?
Underwriters, in general, can expect to earn between $6.73 to $67.55 per hour. This depends entirely on their experience and the type of insurance being handled.
Work From Home Healthcare Jobs
25. Medical Transcriptionist
Most health practitioners record their patient information and encounter using voice recorders. Those clips are sent to medical transcriptionists who will convert that audio into a specific format based on the practitioner's specialty.
As much as possible, a medical transcriptionist should be highly familiar with medical terminologies and must have a transcription background. Certifications are often required by hiring clients.
How much does a medical transcriptionist earn?
Medical transcriptionists can generally expect an hourly pay of $7.69 to $55.29.
24. Pharmacist
Pharmacists can screen and verify online prescription orders. Most companies have an online system in place for this and they hire registered pharmacists to review the accuracy and safety of prescriptions. Tasks also include research on possible drug interaction and dosage instructions for the medications.
How much do pharmacists make?
Depending on the complexity of the job responsibilities, a pharmacist can expect to receive around $6.73 to $70.19 per hour.
25. Nurse Practitioners
Registered nurses can be tasked to review patient files, keying them to the system and identifying discrepancies. Some companies even hire nurses to assist outpatients over the phone for injury and illness management.
How much do nurse practitioners make?
Depending on skill level, years of experience and job responsibilities, nurse practitioners can expect hourly pay between $6.73 and $70.19.
Immediate Hire Work From Home Jobs
There are also a few side gigs that you can do to earn extra dollars. Below are some of the legitimate work from home jobs hiring now.
It is important to keep in mind that these jobs will not make you enough money that can warrant you to leave your full-time job. These are just ways you can make money in your free time because the number of orders are not really stable and you need to qualify first before you can do the task.
26. Online Survey Jobs
Companies conduct online surveys and polls often to know more about their target market. There are a lot of websites and platforms that are built for that and anyone can easily sign up. They incentivize qualified participants who take the survey in the form of cash, points, and coupons.
27. App and Web Testing Jobs
A lot of apps and websites are being built and released every day. These platforms need to be tested before they go live. There are a lot of websites that hire testers to visit a site or download an app and perform tasks. You are responsible for performing the objectives and sharing your opinion about it.
You can apply for these jobs even if you do not have a QA testing background. However, you will need to pass a test before you can get started.
Work From Home Business
If you really want to have total control over your time and be your own boss, another great option you can do is to start a business at home. Yes, you do not need to invest in an office space or warehouses just yet.
In fact, 50% of small businesses are operated from home (21). If you are entrepreneurial, below are good examples of home business opportunities you can start with minimal capital.
28. Dropshipping
This is a great way to make a decent monthly income without the stress of keeping inventory and tracking logistics. You can sell virtually any product you wish. Just open up a store, source products, and suppliers and get traffic to your site.
With this model, you do not have to see the actual products. When you get a sale, just let the supplier know the shipping details and they will be the one to handle packing and delivery.
29. Retail Arbitrage
This is a buy-and-sell business model and a good option for those who prefer to be more hands-on with operation and like to be personal with packaging. Just purchase products that you consider to be at a steal or discounted price, then sell it online at retail price or you can even price it higher as you wish.
30. Travel Agency
To those who are into traveling and planning, you can make arrangements and tour packages for those who want to have their itineraries prepared for them. You can even book their transportation too!
Just build a good partnership with the local service providers in the areas you promote so you can offer unique activities for your customers. It is good to note that their quality of service reflects yours so it is best to source them very carefully to ensure a good customer experience.
How to Work From Home
Application
The first thing you need to prepare for is your resume, cover letter, and portfolio. As much as possible, you need to make them stand out. They are the first things a potential employer sees so it is best to keep them short, to the point, and reflective of your skills and experiences.
Workstation & Equipment
It is necessary to have the right equipment before you start working from home because it affects your ability to do the job. Another thing you need to set up is your workstation. Although you are not working in an office, having a dedicated area can help you get in the right mood for work.
Mental Health
Before working from home full-time, you need to condition yourself that your home will also be your office. Unlike a regular office, you will not have physical workmates. This may lead to faster burnouts for some people so you need to switch your routine once in a while and keep a closer eye on your mental health.
Benefits of Working From Home
Work/life balance
Missing a lot of family celebrations and canceling plans just because of work leads to demotivation. Working from home allows you to spend the right amount of time with your family and friends as much as you do with work. Plus, having a work-life balance makes people feel happier and more accomplished.
Lesser commutes
It is rare to find someone who loves being stuck in traffic. However, that becomes inevitable, especially if you do not live close to work. This eliminates long lines and the fear of being late for work. Working from home does not only make you save money but it helps save energy and time too!
Increased productivity
People have different requirements in order to stay motivated and productive. When placed in an office, they will need to adjust to the needs of others. When working from home, you can take mini breaks as you please, turn the music as loud as you want, and even eat at your desk!
Work from Home Companies
There are a lot of companies that are now hiring freelancers and remote workers. Here are a few companies you can look at:
Amazon
Aetna
Cisco
Dell
JPMorgan Chase
Salesforce
VIPKID
Wells Fargo
At the same time, look at these websites, create your profile, and submit applications:
Upwork
Toptal
Freelancer
Fiverr
Flexjobs
Peopleperhour
Conclusion
No matter which field you consider yourself an expert in, there are a lot of ways to make money from home. The ones listed here are the legitimate work from home jobs and they are the jobs that pay well too.
With the rising demand for work from home jobs, the ones that are out to scam are high too. It is best to keep an eye out for them. If an offer is too good to be true or if an employer is asking for sensitive personal information, it is better to be safe and decline the opportunity.
As mentioned, anyone can work from home. It just takes the right amount of perseverance and dedication to get your first few clients. However, as soon as you gain experience and get better at demonstrating your skills, jobs will come to you and they come at better rates too!
Frequently Asked Questions
References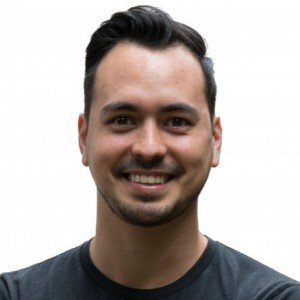 Article by:
Hey I'm Allan, founder of Dotcom Dollar. I started my own successful online business and quit my job in 2015 to travel the world. I started Dotcom Dollar to help aspiring entrepreneurs like you create a successful online business.