Looking for the BEST remote jobs online? We have compiled a list of websites that offer GREAT employment opportunities for you. See which sites…
Share this article
Subscribe for updates
Many websites list fresh job opportunities every single day. However, scouring the internet for remote jobs can be time-consuming if you don't know where to look.
For this reason, we have listed 75 of the best websites that offer remote job opportunities, so you don't have to waste your time finding the job of your dreams.
Easily find remote jobs from companies that are looking for writers, designers, programmers, or any other administrative roles from the list of best sites for remote jobs below.
Popular Remote Job Boards
When shifting to flexible jobs, such as part-time, remote, and freelance, one of the most popular websites to visit is FlexJobs. They have a team that manually screens each posting to make sure they are legit, professional, and truly offer flexibility to job-seekers.
FlexJobs has over 50 career categories from more than 4,000 companies with around 22,000 open jobs, from entry-level to executive roles (1). However, they charge job seekers a membership fee of $14.95 for 1 month, so it is best to take note of that.
Fees can easily drive other job seekers off of the site, which means less competition for you. With the subscription fee, you can take advantage of an ad-free and scam-free website. Plus, the company gives discounts from partner brands, such as Dell, Skillcrush, and Grammarly, which can help you save a little in your job hunt.
After signing up, you can then start applying for jobs. Give yourself 30 days and see if the site is worth the price you pay. If it does not and should you change your mind, you can easily request for a full refund.
Indeed is one of the free, popular, and trusted job boards. They allow free job listing which is leveraged by around 3,000,000 employers (2). With that huge number of companies, Indeed gets about 10 new jobs per second (3).
Not all of Indeed's jobs are for remote work; in fact, most of them are office-based. However, there are plenty of remote opportunities available, especially in Administrative roles, Sales, Customer Support, even Quality Assurance.
To get results specifically for remote positions, just type in 'remote' under location. Indeed also allows you to sort out All and New postings, which gives you the advantage of being one of the first few applicants.
GlassDoor doubles as a company review site, which makes it a great platform for job seekers to find their ideal job and the company that offers them. They have around 12 million job listings from 1 million different employers (4).
Although they offer mixed opportunities, you can filter remote jobs by just typing in "work from home" or "remote" on the location bar. Alternatively, there's a toggle on the filter settings, too.
Each listing shows an overview of the benefits and culture of a company. Job seekers also have access to the salary range offered by the employer, which is a plus for those looking for information about the salary base.
Plus, previous employees get to rate and review them too, so that gives you a glimpse about the company from an employee's perspective. This saves job seekers a lot of time, especially those who are considering company culture.
Hubstaff Talent is one of the best job sites for remote work as they specialize mainly in freelance and remote positions, mostly tech companies looking to outsource talent.
The top career categories on this site are Development, Marketing, and Sales, with around 1,000 available jobs, at least 92,000 profiles, and 3,000 agencies (5).
Given that, it is crucial to have profiles on point to gain leverage from other job seekers and because it is the first thing clients see. It is also important to know that most employers from this site may require the use of a time tracker.
ZipRecruiter is one of the biggest job marketplaces that has been around even before remote jobs became popular. They have around 9 million active job postings and are rated as the number one hiring platform in the United States (6).
To get remote job results, just indicate Remote or Work From Home on the Job Title. In the US, typing "Work From Home" provides support and backend roles while Remote shows more sales and developer positions.
What makes ZipRecruiter great is that they collect real salary data from the 7.5 million jobs posted on the platform every day to give job seekers an idea of how much they should expect based on their position (7).
LinkedIn is one of the most powerful job-search engines that not a lot of job seekers know how to use effectively. With its mission of connecting professionals, job seekers can build 1st-degree connections with the right people, such as alumni from the same university, who are connected to their ideal organization. From there, one can ask for a proper introduction or referral.
Another way is to manually look for remote jobs directly on the search bar. In the US, this method generates a list of support, managerial, and administrative roles. Alternatively, you can set your profile to let hiring managers know you are open to offers. The latter works well if the job seeker has a strong background in the industry.
SimplyHired is another popular go-to website for job seekers, as they have been providing their services for a long time. They charge employers at least $199 for 1 active job post after the free trial. With that fee, job seekers have a layer of security knowing that most job posts are legit.
To get results for remote jobs, just type in "Remote" on the search bar. They also offer a resume building tool and a salary estimator to give job seekers an idea of how much they can ask the employers depending on their role and location. However, with the number of listings in each field, it is overwhelming to sort out which ones you like best.
This platform is one of the oldest job boards available on the internet, dating back to 1996. Just like other websites, they also charge employers for at least 1 active job post but their fees are significantly higher compared to the rest. This assures applicants that their chances of coming across scam opportunities are at a minimum.
What makes Monster great is that they offer tools to better help job seekers land a job by providing free resume assessments, salary tools, and a job fit scoring to show which roles best match their skills and experience.
General Remote Job Boards
This platform is dedicated to remote job seekers, with job posts mostly from tech companies. They have jobs available for Marketing, Support, Design, and Development, but based on their statistics, their top vacancies are for developers and engineers, with each having more than 10,000 available positions (8).
While all of their positions are remote, job seekers need to be careful of the location tagged on the listings. This is because some companies here require their employees to be in a specific area or time zone. However, if you are not from Europe or the United States, you can look for the Worldwide tags instead or click on the Remote Jobs option.
Remote OK is a great platform as it partners with a health insurance company that caters to the remote workforce. This is an awesome feature to have on the site since most applicants consider health insurance as a standard factor for working in a company.
Another thing is that they support Digital Nomads by having a complete guide on the different cities nomads can easily work from. They offer a breakdown of monthly costs of living and allow people to connect with other nomads in a certain preferred location.
We Work Remotely is one of the cleanest sites out there. Their interface is simple and easy to navigate, with listings that are based on their category. This makes them one of the least overwhelming remote job sites to browse.
What also sets them apart from other remote job sites is that they only allow job posts to stay active for 30 days unless renewed. It automatically hides expired posts which makes it easier for applicants to find employers who are still hiring.
They have at least 12,000 remote job posts in different categories. However, most of them are for programmers.
Remote Co is a website where job seekers can find work online and, at the same time, receive support from other remote workers. They have blog posts relevant to remote workers, a Q&A section, and a tips board!
This platform is the sister site of FlexJobs but here, job seekers can have access to a few of the recent listings for free. They list jobs separately depending on their category, with most of them for Accounting & Finance roles, Healthcare, Development, and Marketing positions.
As the sister site of FlexJobs, a subscription-based job board, Remote Co gives an exclusive discount if you upgrade through their website. After upgrading, job seekers will have access to at least 30,000 remote and flexible jobs that are not visible from Remote Co. Plus, they get access to all the benefits from FlexJobs too!
Remote Circle was just launched in 2018, and they have at least 400 jobs available as of writing. This site was built out of frustration because there were limited remote jobs available for Europe and UK-based candidates in the past (9).
They have already expanded globally and one thing they do differently is that they do not have an integrated application process. Instead, interested applicants get redirected to the employer's website to proceed with their application.
With only a few jobs available, applicants can easily monitor and access fresh posts, which gives them the advantage of being one of the first few candidates.
Dynamite Jobs only launched in 2017 but has already received a significant number of testimonials on the quality of service both from job seekers and employers since then. They pay attention to each listing and applicant, branding themselves as the 'most human' job board.
This platform has around 600 open positions with at least 9,000 job seekers in its database. The majority of open positions are for Marketing and Development roles. They screen each job listing to ensure that they are 100% remote, open, and paid (10).
What makes it one of the best websites for remote jobs is that it has job openings exclusive to their platform. Plus, many of their candidates get offered roles through unlisted opportunities. Lastly, it allows applicants to filter which time zone they prefer to work in. This is a very useful tool for those who try to avoid working the night shift.
This platform has a very simple interface. The listing focuses on the role more than the company's name. Plus, all the preferred skills are displayed upfront. This makes it easier for job seekers to find which positions fit their skill set the most.
Working Nomad curates job listings from different well-known companies. Apart from that, they also charge employers for posting on their site. This is the reason applicants get redirected to the employer's website to proceed with their application. While this site has available positions in almost any department, most of the vacant roles are for developers.
Skip The Drive makes job hunts a lot easier by only showing posts relevant to the applicant's interests. Job seekers can search by category or keywords. From there, it can be further narrowed down to job type, location, and date or relevance. This makes the entire process seamless and less overwhelming.
This platform lists jobs that are mostly curated from affiliated sites. However, some employers promote jobs here directly for 30 days as a premium job posting. With this model, job seekers need to be aware of the positions they have already applied to from other sites.
Virtual Vocations is a subscription-based job board that pools in remote job listings from other websites, including employer sites. They post fresh leads every hour from Monday to Saturday and currently have at least 20,000 unfilled jobs.

Free members only have access to a limited list. Those with premium accounts, however, can access their whole database, including the courses. Plus, they get an exclusive discount on career services, too, such as resume writing/assessment, cover letter writing, LinkedIn profile makeover, and career coaching.
This job board tracks application history and stores application documents so members can apply faster through their site.
JustRemote is an open-source remote job board that collates listings from other websites and remote-first company sites. The site does not have an account/profile for job seekers. Instead, each listing gets redirected to the employer's preferred application form.
It also offers a tool that automatically creates professional, standout resumes in different fields. It has pre-written phrases to help effectively communicate skills and experience. This increases the job seeker's chances of getting an interview and landing the job.
Lets Work Remotely is a community website for over 100,000 remote workers much as it is a job board. They pool in listings from different job sites and redirect applicants to the employer's preferred form.
The top remote jobs in this site are for Marketing and Support roles. They email fresh job posts directly to their subscribers' email too. In addition to that, they consistently hold live and recorded events to share tips, answer questions, and talk about relevant topics.
Remote Work Hub compiles most of the remote job websites available, which can then be filtered down to geographical focus. This is a helpful tool because it is common to find opportunities that require applicants to be located in certain countries, even if they expect them to work 100% remotely.
What this platform does differently is that it clearly identifies the main jobs available on each site. This feature saves applicants a lot of time by guiding them to the right websites relevant to their field.
The site also gives out career advice and tips and offers exclusive discounts on various courses and certifications, too.
This platform is an all-in-one tool for the remote workforce. It aggregates open jobs directly from employer websites and other work from home job boards. Job hunters can filter posts based on category, job type, and salary range. The latter is not a standard feature on every other job board, but it is very useful for those who demand a specific monthly pay.
Another notable feature on this site is the events page where it lists down retreats, meetups, and conferences relevant to remote work. It also has a tools and products page identifying essential software for communication, productivity enhancer, project management, etc.
Most of the companies who post here are startups looking for developers, engineers, and digital & product marketing specialists.
Career Building has been around for 20 years so not all of their job opportunities are remote. However, one can easily navigate through the listing by typing in 'work from home' or 'remote' on the job title search bar.
A notable feature that is seemingly unique to Career Builder is the career path identifier. It shows applicants what the next stage is in their career, including the potential salary. This is a useful tool, especially for those who want to go far into their field.
NoDesk is a resource website for the remote workforce. It features jobs, tools, and articles that are beneficial to making remote workers and digital nomads succeed. This site has over 700 available jobs from 650 companies that are mostly startups.
The platform also gives job hunters access to online courses and tutorials that help build and refine their skill set. In addition to that, they feature exclusive discounts on necessary equipment that can help remote workers and digital nomads do their job better.
Premium Freelance Remote Job Boards
FreeUp is a private job board accessible only to those who have passed their application process. This is because FreeUp is focused on connecting high-quality freelancers with reputable remote-first companies.
The application process may take a few days, but once accepted, freelancers can take on open projects anytime. Paycheck depends on FreeUp's defined levels of expertise, which may still vary upon the market and freelancer's location.
It is also important to note that freelancers need to take assessment tests within the platform to qualify for the projects. Projects are usually in Sales & Marketing, Web Development, Admin Support, etc.
Toptal is focused on finding the world's top talents to connect with top organizations. With that principle, freelancers go through a rigorous 5-step application process that only the top 3% can pass.
That standard makes this platform exclusive to those who have exceptional skills and backgrounds. Although competition is tougher, having only a few others in the same field gives everyone a fair chance of being hired.
Toptal has at least 10,000 clients looking for finance experts, product and project managers, developers, and designers. However, their most in-demand talents are iOS Developers, Front-End Developers, UX/UI Designers, and Financial Modeling Consultants.
Business Talent Group is one of the leading top-tier job marketplaces that source the best consultants and experts to fill their clients' job vacancies. Talents are thoughtfully curated and required to be subject matter experts to pass. Accepted talents get to work with some of Fortune 500's most admired companies.
This platform has different job types to fit a project's needs, so talents must ensure that the project they are looking for is remote to find a home-based job that fits them.
Business Talent Group has various job categories such as Marketing & Sales, Operations, and Human Resources.
CloudPeeps is a subscription-based marketplace for freelancers in Stripe-supported countries. It has a free plan; however, it charges higher transaction fees apart from the fixed payment processing fee. The company does not promote and allow free accounts to submit proposals.
The platform has around 20,000 clients, where freelancers or peeps can work through proposals or profile selling. To have a higher chance of securing a job, peeps can pay a monthly subscription.
Peeps who work as Social Media & Content Creators, Marketers, and Designers are paid per hour. Virtual assistants, Social Media Managers, and Content Marketers, on the other hand, have fixed monthly retainers. PR & Promoters, Blog Writers, and Web Designers/Developers get paid a one-off charge.
Startup Remote Job Boards
AngelList is known to be the most prominent startup platform mainly because founders and venture capitalists flock the site too. On this website, job seekers can get in touch with the founders of their favorite startup, and usually, employees work directly with them also.
In this platform, users can view the latest news in the tech industry, build a network of connections, and apply for job vacancies. At the same time, job seekers can set their profiles as job seekers. Accurately updating profiles can make the job hunt a lot faster because recruiters can privately offer positions, especially to those who have strong backgrounds.
AngelList has several remote jobs available and most of them fall under Business Development, Sales, and Marketing. What makes this platform great is that apart from salary, applicants can also choose whether they want to receive equity from a company. That option is more common for Engineers and Developers.
The Muse is geared to helping job seekers to be the best in their field. More than being a job board, this platform connects job seekers to career coaches who are also industry experts. Before setting you up with the best coaches, users need to fill in their budget, purpose for getting a coach, etc.
To find remote job listings, users need to choose the Flexible/Remote option on the location search bar. There are a lot of jobs available, but the list can be narrowed down to job level and preferred company size. Some of the companies that utilize this platform are Shutterstock, Udemy, SoundHound, and Facebook.
Pangian is a community website for those who prefer to work in startup companies. It is currently working to build the most massive list of remote companies this 2020 and they also describe what each company is trying to do. Apart from that, they also have the Pangian "GO REMOTE" resource page to help remote workers further.
Although this site lists down as many budding startup companies around the world, their job board only has a little over 300 online remote jobs available. Most of the positions are for IT/Developer and Marketing roles. One thing job seekers can do is to go through their list of companies and manually check if they are hiring.
Startup.Jobs is one of the best sites to find remote jobs in the startup industry. Some of its popular brands are Netflix, Lyft, Spotify, and Twitch. Based on their tags, most of the posts are for Developers and Engineers.
This platform also has a handpicked startup collections list where companies are grouped into categories. Surprisingly, most of the jobs on this site come from female-led and travel startups, both of which have at least 1,000 jobs available.
Jobspresso makes it easier for job seekers to find the best remote online jobs. Some of the companies that use this site are Mozilla, Loom, and Disney Streaming Services. All of the posts found on their list are expertly curated to ensure availability and legitimacy.
The majority of jobs available on this site are for Developers and Marketers. However, they highly encourage their members to post resumes because companies look at their database to contact applicants directly for unlisted opportunities.
One thing this platform does great is that they have multiple channels to notify their users of the newest job leads. Most job boards only use emails and their actual websites, but Jobspresso makes use of Facebook and Twitter too, which is a big step up.
Remotive is a job board used by companies such as Trivago, Moz, SparkLabs, and Trello. This platform post jobs aggregated from other boards, and most of them are Software Development and Marketing/Sales-related.
More opportunities, content, and resources are exclusive to members of their community. They invite members to a Slack workspace to give them direct access to Remotive's private network of remote workers, executives, and entrepreneurs.
Workew is a hiring platform used by innovative companies like Elevate Labs, InVision, and Calm. Although they have jobs available in different fields, the most in-demand positions in this site are for Marketing roles.
Job seekers can either browse the job board or post their resumes on the site. The latter option has a one-time fee of $15, however, these members get hired faster. Premium members receive exclusive job offers/opportunities, have their resumes featured on the site, and get regular email job alerts too.
Writer's Remote Job Board
All Freelance Writing (AFW) is one of the best work from home job search engines for freelance writers in all skill levels. It is an open job board that has an offsite application process. Typical jobs on this site are ghostwriting, copywriting, and blog writing.
What AFW does differently is that it openly displays the rate. They also indicate whether the rate is low, which is a helpful guide to those who are still new in the industry.
More than just an online job board, this platform also has useful tools and resources for writers. It has useful built-in tools such as the keyword density analyzer and freelance hourly rate calculator. They also have ebooks and articles to jumpstart any writer's career.
PubLoft is a premium job board that connects freelance writers to its private directory of clients. According to the company, most of the customers are in the tech industry. At the time of writing, they offer their writers between $75 – $250 per post depending on quality.
They are continuously accepting applications and are open to purely editing roles as well as applicants who are new to freelance writing. However, they require a certain level of skill and experience before hiring.
Contena is a private job board open to only a limited number of writers. Although anyone can register, they will have to wait for an invitation before getting full access to the site. As soon as an account gets activated, the member can access Contena's jobs, courses, and training materials.
Inside Contena's job boards, they regularly put out fresh and interesting openings such as video game quest writers, career question title reviewers, and Instagram copywriters. With an invite-only model, members of this platform always have less competition and more available topics to work on.
Freelance Writing is an open-source job board for freelance writers. They aggregate different jobs from other websites and have offsite applications. This site mostly has remote freelance jobs, but applicants still need to make sure to filter the location to 'remote'. The common skills many companies look for in talents are copywriting, editing/proofreading, and content writing.
Apart from the job board, Freelance Writing also holds writing contests in different genres such as screenwriting, essay, and poetry. Some of the contests require application fees, however, the prize can be in either cash or gadgets.
ProBlogger is a community website that aims to help bloggers in different areas of their careers. The site offers ebooks, tools, and free courses to those who are into blog writing. The platform is free for job seekers, however, if they wish to increase profile visibility, they must subscribe to premium candidate listing service for $3.75-$5 per month.
Their available jobs increase every day and some of them are interesting topics like skateboarding/surfing, dog training, and the African safari. Although most of these opportunities are remote work from home, applicants still need to see to it that the location of the jobs post is remote.
Textbroker is a job board only available for freelance writers located in the United States. This platform has a unique system in place wherein pay rates are determined by the editors. On another note, it forces authors to deliver content with utmost and consistent quality.
The registration process on the site is straightforward. Freelance writers need to provide basic information, take tests on grammar and spelling, and submit an original writeup for assessment. The application process can only be completed after writers have verified their tax information coupled with a valid government ID.
Mediabistro offers job opportunities in different fields such as Writing & Editing, Marketing, and Production. Although the job board is free to use, other career-focused resources such as online courses, freelance tools, and other discounts are only accessible to Avantguild members.
The site lists jobs that accept full-time, part-time, and freelance roles that are mostly under the Media industry. However, to filter remote jobs, applicants need to click on remote on the options above. At the same time, freelancers can also submit their profiles online to receive unlisted opportunities and offers.
This platform aggregates jobs currently available in the media industry. Some of the companies that use Journalism Jobs are ESPN, Time Magazine, and National Geographic Magazine. The most common talents searched for in this site are those with exceptional skills in content writing, copywriting, and editing.
To look for available remote jobs, just type in either freelance or remote on the job title search bar. Apart from their job board, Journal Jobs offer members research tools and other resources that can help journalists to step up in their careers.
Constant Content serves as an avenue for freelance writers to work with big brands such as Uber, CVS, eBay, and The Home Depot. However, writers need to pass the platform's standards before they can apply for projects. The reason why most writers prefer this job board is because they have full control over their rates. Plus, they get to choose the topics they want to write.
To get access to the platform's private job board, applicants need to complete a short form, pass a quiz, and submit a 250-word writing sample. Strict adherence to grammar rules and a strong command over the English language is critical to a successful application.
Society of Professional Journalists is an online community website where writers can find jobs, be part of a community, and join online training and webinars. Some of the organizations that use this platform are universities and law firms. Popular jobs available are for content writing and copy editing roles.
SPJ also holds conventions, conferences, contests, and awards. If a writer is from the United States, they can easily join an SPJ chapter by selecting their state. Otherwise, anyone with at least 10 members can start a professional or campus chapter for a one-time fee.
This platform aims to help freelance writers grow their income by providing hundreds of writing opportunities with only a few competitions. At present, the company only has over 1,000 writers from across the globe. All of them are trained in creating different types of content.
Freelance Writers Den is an exclusive website where members have access to a private job board, a community forum, and special writing boot camps and coachings. Based on their testimonials, it seems that their writers work with top brands and are well-paid.
This platform only accepts members twice each year but openly accepts waitlist applications. However, a few lucky writers on that list get sneaked in earlier.
Poynter is another online community for journalists. The platform has media news on fact-checking, ethics & trust, etc. At the same time, they hold community events, live Q&As, and regional programs for writers or those who aspire to be one.
Their job board has positions available from staff writers to directors. However, they only have a few on their list compared to other websites. To find remote work, applicants need to manually type in 'remote' or 'work from home' on the search bar.
Designer's Remote Job Boards
Smashing Magazine has a very straightforward job board interface with an offsite application process. This platform bridges both designers and programmers to big brands such as EA Sports, Rockstar Games, and ESPN. The most popular jobs found in this site are UX/UI Design, Web Design, and WordPress Plugin Development.
Apart from the job board, Smashing Magazine also has articles on design & development, books, and holds conferences and workshops too. However, some of those perks are exclusive to paying members.
Dribbble is one platform where creatives can showcase their work and build their network. This site doubles as a portfolio, too. Popular job openings here are for Graphic Designers, Animators/Illustrators, and Product Designers. Some of the companies that use this platform are Anagram, Ingrid, and Canva.
Aside from the regular job board, designers can also work on online contract jobs by toggling the freelance projects option. However, that requires a Dribbble Pro account. What makes Dribbble great is that it has a lot of fun content and activities for its community such as meetups, playoffs, and blogs.
Krop is a portfolio hosting website that also features a job board. This platform is utilized by large brands such as Netflix, Apple, and Tesla. It has a Ready to Hire section where portfolios of the creatives are showcased. Openly displaying portfolios here gives creatives access to exclusive offers and opportunities.
Some of the on-demand job opportunities on this site are visual content making, product design, copywriting, web development, and graphic design. The platform offers a free membership, but only allows access to limited features. Those who are taking their career to the next level can access all of Krop's features and resources for a monthly fee.
99Designs connects designers to companies, businesses, and agencies. Most of the jobs available on the platform revolve around logo design and web design. Designers can land a job either by winning contests or through direct hiring.
What makes this platform great is that participation in design competitions is fun and free. At the same time, joining competitions helps to increase profile visibility and credibility.
Bēhance allows professional artists to create multimedia portfolios. The platform does not charge designers but only limited features are accessible with free membership. Designers who wish to use more of the websites' resources can get a paid membership through a monthly fee.
There are currently over 1,000 job listings on this site. However, the success of getting hired heavily depends on the artist's portfolio. Some of the opportunities available here are for graphic design, digital art, and web design.
AIGA is also referred to as the professional association for design. Their job board is openly displayed on the platform. However, the complete details are only accessible to qualified members of AIGA. While this is a paid platform, AIGA provides essential tools and resources to help designers become successful in their careers.
Apart from job opportunities from reputable companies, AIGA regularly holds design conferences, competitions, and extensive courses for its members. Plus, they do case studies, offer scholarships, have mentorship programs too.
Coworks connects designers with top brands and agencies by handpicking opportunities that best fit the freelancer's profile. To receive project proposals, designers need to have a complete profile. This is because Cowork recruiters curate and send in the best job matches.
Currently, this platform has 2,000 clients and 10,000 freelancers. With that data, it may be hard for new designers to match the portfolios of those who have been in the industry for years.
Apart from their job board, this platform also makes managing clients easier for freelancers. It has built-in tools such as billing, online collaborations, and global payments.
Design Crowd is a platform creative artists can go to in their free time to join contests. Although this site does not give a stable and steady income, it is good enough for a side hustle. Plus, winning the contest can be considered an accomplishment!
It is free to join contests but more often than not, artists do not get paid unless their designs get chosen. However, there are a few contests who give non-winning artists a participation fee. Popular contests in this site are logo design, web design, and flyer design.
Developer's Remote Job Boards
This platform is one of the largest and most trusted tech communities for developers. It offers around 400 remote job options from over 16,000 top companies like Facebook, Google, Microsoft, and Amazon.
Stack Overflow's search tool allows job seekers to categorize open positions based on salary range, perks, programming language, etc. More than being a job board, this website also has a public forum, which has been a go-to for almost any tech-related questions.
GitHub is known as the developer's social networking site where users can share and publish codes. However, not popular with many, GitHub has GitHub Jobs that tech companies use to find their next remote talent.
This platform has a straightforward interface with offsite applications. Most of the jobs available are for open software development positions such as Frontend Developer, Software Engineer, and Mobile Developer. To exclude in-office setups, job seekers need to type in 'remote' on the location search bar.
Freelancer Map is an open marketplace where developers can connect with tech companies and vice versa. This platform has over 800 projects available in different categories. Direct from the listing, applicants can see the required knowledge and languages which they can then filter, too.
On the other hand, Freelancer Map has a database of 600 companies across the globe who are looking for talents skilled in development, consulting, IT infrastructure, etc. Job seekers can either land a job by applying through available positions. At the same time, they can be offered unlisted opportunities when a recruiter finds the talent available in the freelancer directory.
Gun.io makes it possible for developers and engineers to do remote jobs online from companies like Cisco, Atrium, and Dollar Shave Club. This platform also has an excellent reputation for putting its members first and making sure they only receive long-term and high-paying clients.
The Gun.io talent team directly matches freelancers with clients based on skills and preferences. Afterward, team members at Gun.io will personally introduce freelancers to their potential clients.
Although this website is not free of charge, Gun.io gives you the option to pay for their services once you start working for the employer they matched you with. It is through this system that the platform can ensure high-quality jobs from leading companies around the world.
This platform allows developers to browse through a list of job opportunities that only require their specific language which is Rails. Ruby Now has a simple interface with only a few of the most recent Ruby on Rails jobs.
It is notable how this site does not have a filtering option. Instead, the site immediately blocks applications from those whose IP address is not part of the client's preferred locations. According to the site, most of the jobs get filled within 2-3 weeks after posting.
This platform is one of the best sites for remote work in the tech industry simply because they cater to multiple languages and skill levels. It has over 50,000 available jobs, which can be filtered to published date, preferred companies, and employment type.
What makes this website unique is that it has a salary prediction tool where job seekers can have an estimate on how much their role and skills are worth just by completing their profiles. The platform also has a career path identifier which is a useful tool for those who want to step up in their careers.
Landing.Jobs is a platform where developers and project managers can browse through over 200 posts from tech companies that are mostly based in Europe. Most of the jobs available here are for intermediate-level back-end developers. Most of them offer relocation, which is great news for those who want to become digital nomads in this industry.
Apart from their job board, this platform also provides market insights depending on the job seeker's profile. It shows the average salary in different locations, recommends the next skills to learn, and even identifies the top requested skills for each country.
Throughout the years, men have dominated the tech workforce, forcing women to stay behind the limelight. That is the exact issue Power To Fly aims to overthrow. This website connects female tech-experts to over 500 diverse workplaces such as Zynga, Reddit, and SoundCloud.
Apart from their job boards, Power To Fly also has events such as panel discussions, virtual job fairs, and diversity reboot summits.
Authentic Jobs is one of the best remote work sites for tech-related roles. This platform is used by Facebook, Twitter, and Apple to fill positions such as frontend developers, software engineers, and product designers.
Each listing found in this job board is carefully monitored and curated by their staff to ensure that they adhere to Authentic Jobs' standards. This is also the reason why they have a very select list of jobs available. According to their FAQs page, they do a targeted approach on their site and value quality over quantity.
As its name suggests, this platform is mainly for Android jobs and is aimed at Android developers who want to work in their field of expertise. Android Jobs has a very straightforward and clean interface with offsite applications.
Currently, there are only a handful of jobs available on the site. On the brighter side, this makes it easier to spot fresh leads. Alternatively, Android developers can choose to leave their emails to get notified of new job listings.
WP Hired connects WordPress talents with small-large businesses across the globe. Job listings on this site are from over 12 companies looking for remote talents.
This platform has a clean interface, focusing each listing on the role and its employment type. It also has a brief description of each company. Developers can filter jobs per category such as WordPress Migrations, Plugin Development, and Theme Development.
Remote4Me is an open-source aggregator for remote jobs from over 40 companies. It accurately classifies each job under one category. A great example is how they separated Engineering from Development jobs – something most sites tend to put together.
Under each category, listings already display the clients' time zones and required skills. All the features on this site make applications a lot faster and easier because developers can see jobs that are actually for their technology stack.
Freelancer's Gig Remote Job Boards
Fiverr is a platform where freelancers can sell their gigs. To be able to be successful here, freelancers need to know how to break down their services into smaller tasks because the usual 'basic gig package' here starts at $5.
The registration process in Fiverr is simple since it doesn't require screening. Freelancers can easily get job opportunities when their profiles and gigs are well-built. One thing to note is that the Fiverr marketplace is a little too saturated. However, as soon as gigs receive positive ratings and reviews, job orders will start to increase.
Upwork connects the top freelancers to companies and individuals with project requests. Freelancers can easily create an account, however, applications are extensively reviewed by Upwork's team to ensure quality and to lessen saturation of job seekers with the same skillset on the site. This is the reason why application rejections are common in this platform.
Top trending jobs available on the platform are Bigcommerce Developers, Logo Creation, and Market Researcher (11). As soon as profiles get approved, users can start applying for jobs. However, it is important to note that free members are only allowed to submit a limited number of proposals.
Freelancer is one of the largest talent sourcing websites, housing over 43 million users in its database. There are currently around 17 million jobs available in different categories. In this platform, free users are limited to having around 20 skills in their profile while professional accounts can indicate 80 skills.
The number of skills on a profile affects the type of jobs users can bid on. Plus, premium members get a badge on their profile which increases their chances of getting hired. The common jobs looked for in Freelancer are Web Design, Data Entry, and SEO Writing.
People Per Hour is one of those curated freelancing platforms where profiles need to be certified before being allowed to match with clients. Each application is rated and reviewed by skill-experts. Its database has around 2 million freelancers and 1 million businesses.
Unlike other bidding platforms, all freelancers get 15 bids every month. They can choose to purchase sets of additional bids; however, unused bids will not be added to the number of bids next month.
To make profiles standout in this platform, users need to create a persuasive profile accompanied by a relevant skill set and sample works. Most of the requested job opportunities on this platform are business writing, web content, and editing.
Guru is another freelancing marketplace that allows users to bid on projects. Currently, there are 3,000 freelance jobs online, with most of them being for programmers and developers. Similar to other service bidding websites, Guru only allows 10 bids per month for every free user with the option of bulk buying additional bids.
At the same time, freelancers can list their services too. Currently, over 1.5 million freelancers are offering at least 4 million services online using their platform.
Outsourcely is a freelancing platform that does not charge commission fees from their freelancers – which most sites of this type do. Freelancers are also paid directly by their employers, which is a big plus.
Once the account has been approved, freelancers can take on long-term jobs or projects. This site is known to give the right mix of full-time and part-time work. The platform is free to use; however, advanced members can attach video and voice attachments to their application, which gives them an edge.
Some of the job opportunities on the platform include web service and app development, video editing, word formatting, and marketing content.
Other Remote Job Boards
HitMarker is the remote jobs website for those who are into gaming or esports who want to work with popular brands such as Sony, Electronic Arts, 2K, and Ubisoft. There are at least 5,000 jobs available, but most of them are for intermediate and senior-level creatives and developers.
While most of the jobs posted here are for remote work, applicants need to be careful in applying to posts that require candidates to be located in specific areas. This platform also offers career advice on how to land a job in their industry.
Après is the best website to find remote jobs for women who have taken a career break. This platform is beneficial to career-oriented mothers as it aims to guide them back to where they have left off in their careers.
The team behind Après curates flexible, full-time, and return-to-work opportunities from various reputable companies. They provide resources on relevant topics such as goal setting, interview tips, and comeback career success. For premium members, they offer workshops, profile reviews, and coaching sessions.
As its name suggests, Axiom Law aims to redefine legal work by connecting businesses to expert legal talents on-demand while giving lawyers remote working opportunities with full employment benefits.
This platform hires lawyers of all experience levels. Although they allow remote work, some careers require lawyers to be in certain states. However, they cater to some parts of Asia too, specifically in Hong Kong and Singapore. Once hired, talents get to work with over half of Fortune 100 companies, including Coca Cola, PayPal, and Kraft.
Idealist is a non-profit remote job search website. Apart from jobs, it also has internships, volunteer work, and grad programs available on the site. This platform allows job seekers to work with causes they care most about, such as Summit Public Schools and The New York Foundling.
More than job functions, opportunities can be narrowed down to issue areas and org type. This feature is a useful tool for those who want to help specific organizations. There are at least 2,000 jobs available on this site, but most of them are for teachers and nurses.
Conclusion
These are the best remote job sites to visit to help you fast track the tricky job hunting process. A common misconception is to visit as many sites and apply to as many jobs as you can. Honestly, that method is inefficient, and it is also why most job seekers get overwhelmed during the process. To avoid that, the above-mentioned tips are compiled to help you land work remote jobs ASAP.
Frequently Asked Questions
Resources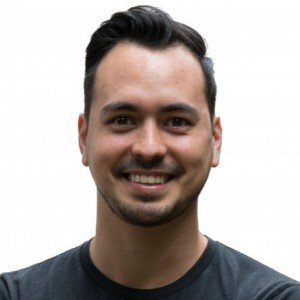 Article by:
Hey I'm Allan, founder of Dotcom Dollar. I started my own successful online business and quit my job in 2015 to travel the world. I started Dotcom Dollar to help aspiring entrepreneurs like you create a successful online business.