Are you having a hard time looking for the best podcast starter kit? Worry no more as this post will point you in the right direction. Check out the…
Share this article
Subscribe for updates
When you listen to a podcast, what's the first thing you usually notice? For sure, the speaker's profile catches your attention. More importantly, it is the quality of the audio that you notice next.
As a podcaster, you aim to keep your audience hooked to your podcasts and keep them engaged; hence, crisp and clear audio plays an important role. Bad audio, on the other hand, will put off the audience no matter how interesting and top-notch your topic is.
Many factors affect the audio quality, and that includes background noise and interference. So, if you have been thinking about recording your podcast to cover various topics, you must invest in the best podcast starter kit.
Here are a few of our favorites!
Essential Equipment You Need for Podcasts
For better podcasting, you will need a few accessories to your kits. These accessories will enhance your performance and impress your audience further.
1. External Mic
To ensure a good sound recording, you will need to have a high-quality mic. The audio quality should be the best. To achieve just that, your choice of mic greatly affects the quality of the audio.
If you are new to the podcasting industry, you'll be surprised at the many options available in the market these days. Usually, microphones are categorized into USB and XLR. A USB mic is plugged into the port of computers directly. Whereas, the XLR microphone comes with a 3-pin connection that you can connect to computers via an XLR cable and a sound mixer.
Unlike XLR microphones, USB microphones are easier to use and more affordable. However, the XLR microphones can offer you better control and have higher quality sound compared to USB options.
2. Boom Arm and Mic Stand
One of the most important pieces of equipment that are often overlooked by novices is the mic stand. There is no way you can host podcasts while holding a microphone in your hands. Since you constantly move your hands while you speak, the movement can cause sound vibrations, and you won't be able to focus.
When you're buying a boom arm or a mic stand for your kit, there are things that you need to take into consideration, and these include the weight of the mic, strength, size, and adjustability.
3. Shock Mount
This tool is made to protect your mic from vibrations and shocks. Most mics used for home recording setups are susceptible to disturbances that can affect the sound's quality. So, to maintain the texture and tone of your voice, you'll need a shock mount.
4. Pop Filter
It is made to protect audio from plosive noises that are known as stop sounds. The pop filter between the speaker and the mic will offer you a much clearer sound, giving your listeners or audience a good experience.
5. Headphone
A decent pair of headphones must be included in your podcast starter kit. Headphones help in monitoring the video and removing disturbances and noises. With that said, we highly recommend that you invest in closed-back headphones and avoid open-back ones. Moreover, you should also get an extra pair, especially if you have plans to invite a guest speaker.
6. Audio Interface
An audio interface refers to an analog-to-digital converter that receives audio signals from a mic and sends them to computers. It is an important piece of equipment, especially when you use an XLR cable because it can't be connected to mics directly.
The interior of the audio interface is connected to the microphone using a 3-pronged cable. On the other hand, the exterior comes with USB ports that you can connect to your computer using cables.
This equipment comes with various output and input channels that have independent volume controls for every input. In fact, this makes it perfect for a podcast that has guest speakers. Every speaker can use their mic, and you can easily control their audio levels.
Another good thing about this equipment is that it can offer 48-volt phantom power that is necessary when you use a condenser mic. But you should only choose a starter kit that comes with an audio interface if you are planning to do podcasts for an extended time.
7. Headphone Amplifier
A headphone amplifier is a low-voltage amplifier that can amplify the audio signal that comes from the computer. You may choose not to get one, but note that this is extremely beneficial for having interviewees or guests over. A headphone amplifier will allow every guest to control the audio level of their mic without affecting the other users.
Conclusion
It's easy to get overwhelmed by the wide variety of podcast starter kits available out there. From elaborate software and hardware packages to compact microphone kits, there's an endless option. But you should meticulously analyze what every kit has to offer and how helpful it will be for you.
If you want to become an avid podcaster, it is a good idea to invest in good quality pieces. But if you are only experimenting with the different formats before you make a long-term plan, you should opt for an affordable plug-and-play podcast starter kit.
Choosing the right kit may influence your future or success in podcasting. So, get the best ones as much as possible.
If you know other starter kits, feel free to comment with your answers below.
Frequently Asked Questions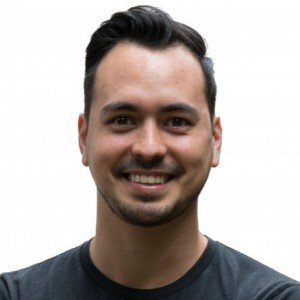 Article by:
Hey I'm Allan, founder of Dotcom Dollar. I started my own successful online business and quit my job in 2015 to travel the world. I started Dotcom Dollar to help aspiring entrepreneurs like you create a successful online business.