Looking for a reliable boom arm to hold your mic when podcasting? We listed down 9 of the best microphone boom arms to help you make the right…
Share this article
Subscribe for updates
So, you got that shiny new microphone ready for podcasting or recording. While you can't get enough of your newly-bought, expensive-looking mic, you don't want to hold it throughout your podcasting and recording session like a field news anchor, right?
You'll need a mic stand. We all know how it works. I mean, they are universal in recording studios anywhere. However, the typical, old-fashioned stand just simply won't cut in a modern studio anymore. The large sprawling legs take up space. They lack flexibility. They also make screeching sounds when moved around.
Thanks to microphone boom arms, you can skip all that and do more with your audio device. Booms arms are foldable pieces of equipment that can be easily set up, stored, and transported. Unlike the traditional stand, they are usually hinged in the middle so you can fold or rotate it to your recording needs.
Choosing the right mic boom arms, however, can be challenging with hundreds of options available. We made it easier for you and listed the best microphone boom arm we can find!
9 Best Microphone Boom Arms for Every Need
With over 7,000 ratings on Amazon alone, the Rode PSA1 is the most popular, go-to microphone stand that screams quality.
Although a bit bigger, this podcasting mic stand features a sturdier arm with high-quality joints. In fact, you will not hear unwanted noise if you accidentally bump into it. You can move it around in different directions with its 360-degree rotation and 2-axis swivel microphone mount.
This boom arm also allows you to manage your XLR cable so you can tie it to the microphone arm itself. It even comes with a table mounting clamp for easy desk set-up.
Specifications
33" arm length
1.5 – 2.4lbs. load capacity
3/8" – 5/8" microphone attachment
55mm thick clamp or 70mm insert for mounting
360-degree rotation
Innogear wins the hearts and wallets of podcasters on a budget. At less than $15, this microphone desk arm already rack over 10,000 ratings on Amazon alone and is the platform's #1 Best Seller in Microphone Stands.
Featuring a heavy-duty steel structure and strong spring with an extra positioning screw, the Innogear boom arm can carry up to 3.3 lbs. of weight. Its foldable armband allows you to adjust the suitable height and angle to showcase your perfect voice. It is compatible with both male and female screw adapters and even includes a package for blue snowball mics.
Its upgraded desk mount is now built with an anti-scratch pad and features a wider mouth of 2" in order to fit most desktops. Moreover, the mic arm stand's feet help in reducing vibrations while promoting stability and protection to surfaces from scratches.
Specifications
27" arm length
3.3 lbs. load capacity
3/8" – 5/8" microphone attachment including a package fits for blue snowball
2" mouth clamp or screw insert for mounting
360-, 270-, and 180-degree rotation
This next best microphone boom arm is a step up in both quality and price and is more suitable for pro-level consumers. Featuring a simple, yet solid design, this mic stand can carry a maximum load capacity of 3.2 pounds. This should be enough to handle most condenser mics of today.
It features steel construction with high-quality plastic inserts for a strong and secure mount. The clamping width allows up to 2 inches of clamping surface so it can be attached to a wide variety of surfaces.
In terms of reach, the K&M 23860 can stretch to a maximum length of 37 inches. In addition, it features a 6m long internally guided mic cable with a 3-pin XLR plug connector.
Specifications
37" arm length
3.2lbs. load capacity
5/8" microphone attachment
2"wide-mouth clamp for mounting
360-degree rotation
The best studio boom arm for heavy mics, the Knox Gear Professional Mic Boom Arm can support a maximum of 5 pounds with its 5/8-inch copper thread. This makes it compatible with just about every mic you can find.
Featuring high-grade steel tubing, this boom arm can be of service for your podcasting needs for years to come. Meanwhile, its 30-inch scissor arms allow for great adjustability and flexibility in all directions.
Also, you can achieve the ideal positioning and perfect audio output with its 360-degree rotation and 2-axis swivel mount. You can then use the knob on the side to secure the mic placement and prevent sliding as you record. Plus, there are also helpful Velcro straps to secure mic cords.
Specifications
30" arm length
5lbs. load capacity
5/8" microphone attachment
Thick c-clamp for mounting
360-degree rotation
Next up in this microphone arm mount list is a unique offering from Blue Compass. Purposefully built for the studio desk recording, Blue Compass is a premium tube-style desk boom arm featuring internal springs and built-in cable management. This ensures an effortlessly quiet operation as you record.
All friction-hinges can be tightened by hand, so no tools are needed to keep the arm secure. You can also rotate it at 360 degrees, giving you flexibility when recording. This boom arm can accommodate up to 2.4 pounds of a mic and is particularly designed for Blackout Spark SL and Yeti mics.
It comes with a C-clamp mount installation and includes the standard 3/8 inches and 5/8 inches threading. The stand can reach up to 32 inches, horizontally.
Specifications
32" arm length
2.4 lbs. load capacity
3/8" – 5/8" microphone attachment
2.5" thick clamp for mounting
360-degree rotation
The Heil Sound HB-1 is another excellent boom arm mic stand suitable for larger studios or if you often record with guests. This is because it has an impressive reach of up to 40 inches.
This boom arm is capable of supporting mics of up to 2.5 pounds in weight and is balanced by 4 springs that are externally fitted. It features a C-clamp lined with brass and is adjustable up to 1.5 inches. This should be enough for mounting in the majority of desks and tables.
The HB-1 Boom arm can accept all of the standard 5/8" – 27 threaded mic hardware. Featuring substantial steel construction, this mic stand will definitely allow you to record and podcast for years to come.
Specifications
40" arm length
2.5lbs. load capacity
5/8" microphone attachment
1.5" thick C-clamp for mounting
The NEEWER NW-700 is a reliable microphone boom stand kit for the amateur podcaster. This package comes with everything you need for your home studio–the NW-700 professional condenser mic, NW-35 mic scissor arm stand, a USB 48V Phantom power, shock mount, table mounting clamp, mic pop filter, ball-type anti-wind foam cap, male to female cable, 3.5mm – XLR audio cable and a USB cable. All of this for more than half the price of the Rode PSA1.
The boom arm is super easy to set-up and fit comfortably on any desk with its secure table C-clamp and protective cushion. It also features a high-quality steel frame, making it durable and sturdy. It can hold about 2.2 pounds of weight, which could be your mic and filter/shock mount combined.
The included condenser mic adopts a completely new audio circuit, capturing rich and full-bodied sound. Meanwhile, the 48V USB phantom power supply delivers reliable power from a USB cable from the condenser mic and accurately transfers sound signals to your sound card.
Specifications
27.56" arm length
2.2lbs. load capacity
3/8" – 5/8" microphone attachment
C-clamp for mounting
Complete with a condenser mic and phantom power supply
In terms of portability, the Pyle PMKSH04 podcast mic stand is the best. Weighing only 3.2 pounds, this boom arm is super easy to set up or take wherever you go. You only need to attach the universal mounting clamp to any table or desk, tilt it at the most suitable angle, and record all you want.
Constructed from steel metal alloy with a triple-brace for support and security, you will not have to worry about the recording's sound quality becoming muffled because of unwanted vibrations. Its built-in suspension springs can also help keep your vocal sounds crisp and full-bodied.
Not only that, but this boom arm can also extend to a distance of up to 46.8 inches! Pyle also uses the standard 5/8 inches mic threading and adapter for its universal mic holder mount. Meanwhile, its connector cable is up to 117 inches long with internal cable management.
Specifications
46.8" arm length
5/8" microphone attachment
Universal Clam Style support base for mounting
9. Gator Frameworks GFW-MIC-0822
Lastly, we have a desk mic boom arm for budding musicians. Its telescopic arm design is suitable for tabletop recording. However, it is best used for recording with instruments. It has the ability to amplify the sound of bass drums, guitars, and other instruments.
It features heavy-duty steel construction, finished with black powder coating for a classic look. With its 2.5 pounds of counterweight, this boom arm can hold mics of up to 1.5 pounds, even at a full extension of 27 inches. It is also equipped to fit both EUR and US mic clips.
The product is available in 2 base options—a 10-pound weighted base and a tripod base. The telescopic arm allows for an independent adjustment for the perfect angle and length positioning. Meanwhile, the soft-grip, ergonomic twist clutch for height and angle adjustment make it suitable for sharing the mic with a guest or for active users.
Specifications
27" arm length
1.5 lbs. load capacity
Fits both Euro and US mic attachment
10 lbs. weighted base or tripod base
Ergonomic twist clutch
Buying Guide for Microphone Boom Arms
1. Consider equipment weight
No matter how sturdy the arm is, it will give way if loaded with equipment beyond its weight capacity. So, consider the weight of the mic you use and check if the mic stand you plan to buy can support the mic weight or not.
You don't want to constantly adjust your mic and boom arm while recording. Plus, mics are a pretty expensive investment, and you don't want them to drop and break because they're too heavy for the boom arm.
2. Make sure it adjusts to your needs
Not all boom arms offer 360-degree rotation or 180-degree height range. Arm rotation is a vital feature that allows you to quickly adjust the position of your mic in different directions.
For instance, if you're recording live, being able to rotate the stand can prevent you from knocking the mic when moving, which could otherwise cause unwanted noise in your recording.
Also, make sure that the arm can easily adjust to different positions and heights without the need to unclamp it from your desk. This gives you the flexibility to use it while standing or sitting or adjusting it for a guest on your show.
3. Check that it's made of sturdier materials
Steel or metal always wins over plastic. So, instead of cutting corners and going with the cheap plastic stands, invest in reliable stands, featuring sturdier materials that will not break down after just a few months of use.
4. Ensure it's compatible with your mic and where it will be placed
Not all arms are meant to hold certain types of microphones. So, you need to check if that particular boom arm is compatible with your microphone.
In addition, you also need to consider how you'll set it on your desk. There are mic stands with clamps so they can be mounted easily on your desk. Others feature tightening screws and bolts for a more secure mounting. Some feature a solid base that can stand stably on its own.
Conclusion
A reliable microphone mount can help improve the quality of your show while allowing you to focus solely on your recording. From avoiding the unwanted vibrations to the constant changing of mic position to simply protecting your podcasting gear, a reliable broadcast microphone stand is a piece of must-have equipment that no podcaster can simply function without!
Frequently Asked Questions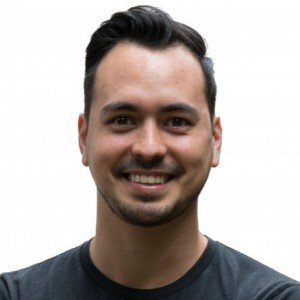 Article by:
Hey I'm Allan, founder of Dotcom Dollar. I started my own successful online business and quit my job in 2015 to travel the world. I started Dotcom Dollar to help aspiring entrepreneurs like you create a successful online business.