A2 Hosting Review [2021] 🔥 The Good, The Bad & The Ugly [Should You Buy?]
Share this article
Subscribe for updates
In this A2 Hosting Review, I'm going to show you everything you need to know about A2 hosting before deciding to get started with this Web hosting provider. I will provide you with the most comprehensive review where I will break down the pricing structure and show you how to get the best deal currently available. I will guide you through the entire Sign-Up process and judge how easy that platform is to use. I will then grade their performance based on a page load, speed and uptime from A2 turbo max plan that I bought.
Lastly, I will provide you with the pros and cons and my honest recommendations on if or who should buy a two hosting at the end of this video. I will provide you with a very special offer if you decide to pick up A2 hosting through my affiliate link below and I will give you my WordPress for beginners course for free. In this course, I will show you how to set up your WordPress website the right way to adjust and tweak settings for optimal website performance and how to start driving traffic and make money from your site.
Now, let's get straight into this review so you can click on the link in the description below or type in dotcomdollar.com/go/a2 where it would take you to A2 hosting's pricing page of the best deal currently available. For transparency, this is an affiliate link and I will make a small commission if you buy through my link at no extra cost to you and you will be helping support the channel along the way so I can bring you more free quality content like this.
Plus you will get a bonus free WordPress for beginners course for me. So it's a win-win situation for the both of us. Now, from the A2 hosting page, you click on Get Started to check out their plans. I will be comparing their shared hosting plan, although I two hosting also have other types of hosting like VPS hosting or dedicated hosting so they can support you when you are ready for an upgrade and automatic backups is not included.
The next three plan will provide you with unlimited everything and the automatic backup is also included. The only difference here is the speed, the turbo boost and the turbo max is much faster than the StartUp and drive plans due to A2 adopting the newest storage technology that supersedes the previous HDD and SSD storage. This latest technology is called Non-Volatile Memory Express. Or NVME me for short. What a cool name with a double meaning, don't you think?
NVME Storage will provide you with higher performance and speed and it is also more energy efficient. One of these servers can cost around four thousand to six thousand dollars each. So you are getting to use top quality enterprise product at an affordable monthly hosting plan. Not many other companies have this option available yet. So this is really to A2 hosting's advantage if you buy the turbo planes. So to run my tests, I'm going to be choosing the Turbo Max plan.
I'm going all out. We can't get turbo max. Now, the first step is to choose a domain name. So I've typed in a random one and it's a quick check. You can see here it's going to cost $14.95 per month. I really don't suggest you buy your domain name from any hosting provider as they usually charge you this ten to fifteen dollars for the domain name. But they will also add in hidden costs for the domain privacy of another $10 to $15.
So overall you have to fork out up to thirty dollars a year for a domain name. Other reviewers won't tell you about this disadvantage, but I just wanted to be upfront and honest. What I recommend you do is buy all your domain names from namecheap.com. I use them for all my domains and you can get your domain name for under ten dollars with domain privacy included for free. You can watch this video here if you want a guide on how to buy a domain name from Namecheap.
So now I'm going to choose. I will use my existing domain and update my name servers and you just type in any domain name, dot com and use. Now we can see the total price for three years on their turbo max plan has been discounted from $900 to $500. A2 hosting also comes with very flexible monthly 12 month, 24 and 36 month payment plan. Obviously the longer the deal, the cheaper it gets.
Generally, I would always suggest you to buy the 36 month plan as you get the cheapest price and you have no reason to leave once you picked a great hosting provider. Next, we can see A2 hosting has data centers in four different locations, which is really great for global site speed performance. My advice is to choose Arizona, which is on the West Coast of USA. If you have a global website, however, if you have.
Have a local website site that it is best to choose the data center that is closest to your country and the free SSL certificate is fine. It is not necessary to pay extra for that, and I would definitely not choose to upgrade. Now, we scroll down a little bit further and you can see we keep all of these as none. We don't need to pay extra for any of them and it is not necessary. And now we scroll down and in this last option for the order install application, we were selected.
And also, as we don't want to use our username as admin because this is not a best practice for security purposes, we can easily create it manually later. Now we will continue. And click on checkout and now fill out all my personal details and add your credit card details, agree with their terms, and then click complete order. And now the order is confirmed so we can continue to claim area their overall pricing school. I would give A2 hosting is it 9 out of 10.
I took one mark off as their Turbo Tax Plan is not cheap at $15 per month for a shared hosting. However, their low T options are comparable to other cheaper hosting providers like Bluehost. And they also have options that most of their competitors don't have. And that is the new NVME service, which should provide their customers with a much better performance. You're probably wondering what age, A2 hosting's back-end actually look like and would like to know how easy it is to install and manage your WordPress website right away from their home page, you can see it looks easy enough to navigate, but they do not have a fancy interface like SiteGround or Bluehost.
I am not saying those are better. It just comes down to personal preference on what you like better. By utilizing the trustee old cPanel interface to hosting is able to provide you with an easy one. Click WordPress installation. Everything you need to manage your website can easily be accessed by clicking on this cPanel login button. And if you have used CPanel before all of the options here should be very familiar to you as to hosting uses the industry standard default set up.
Now let's see how easy it is to do some of the tasks on cPanel. So I'm going to try installing SSL certificate. So we come down to the SSL section, click on the SSL status, choose our domain name, select all and run auto-SSL.
And that's it, it now shows that all domains have been validated, so I'm going to set up an email address now and see how that goes. I come down to the email section. So you just click on create, put a username in, your password in and then click on create. OK, so you can see our email account is being created. It's that simple. Overall, I would score A2 hosting a 7 out of 10 for set up and ease of use.
Like I said, this is due to personal taste, but I think SiteGround and Bluehost has a cleaner looking interface, but A2 hosting is still easy enough to navigate. So after I have installed the basic WordPress site, I went ahead and tested out the speed of the barebones website using GTMetrics. The result was that the fully loaded time of my website was 0.8 seconds. This is super fast and is showing great promise, considering I have not done any speed optimization on this website yet.
So now I would take it a step further and add some design elements to it to increase the page size. And don't worry, if you're overwhelmed looking at this, my course that I will provide you for supporting the channel will guide you through this step by step. Next, I'm also going to configure some basic settings on the A2 optimize plugin and install CloudFlare. This will make it more comparable to what you would do in real life. And now, as you can see, the speed is now 1.8 seconds, which is really great.
Google recommends a site to be under 3 seconds. So this is an easy pass. Lastly, I wanted to test out that turbo plans and see how fast their premium plan really is and if it's faster than just installing a free speed optimization plugin. So now I'm going to deactivate A2 optimize and see what the load speed will be. The new speed is now 2.3 seconds, which is half a second slower, so it's not bad, but I would say there is enough of a difference here for that turbo plan to be worth the extra money, but only when you have enough traffic coming in at the beginning.
I wouldn't worry about it and would just buy their StartUp or drive plan.
Now, I have also been monitoring the stability performance of a two hosting with up time robot and can report that their up time for the last 30 days is 99.988% . This result puts them right up there with the best and they easily pass the industry standard minimum of 99.9%, which is also the equivalent of a two hastings' up time commitment guarantee. Overall, I would write A2 hosting speed and up time performance, a nine out of 10 as you can't really follow them here on anything.
And their speed is lightning fast and is one of the best I've tested for shared hosting. Just a minor deduction on not having 100 per percent perfect uptime. Here's a quick question for you. What is your current page load speed and who is your Web hosting provider? Let me know in the comments section below. A2 hosting guru crew, customer service team is highly rated, so I would test them out by asking them these three different questions on live chat.
One, I would tell them that I have been infected by a virus on my website and asked for their help. Two, I asked them a quick question about how they back up our site. And three, I asked them if they could do me a favor and install an SSL certificate and CloudFlare for me for free as I am a complete newbie and have no idea how to do this. Here are the results. Question one, they told me they can do a scan and help restore the previous version, which was not infected.
However, they can't promise to remove the malware one by one for free. This was still an OK outcome, as they were still willing to help for question two. They were able to resolve my query in three minutes and that includes the wait time. Not bad at all, I think. Lastly, it took some convincing on live chat, but in the end they agreed to help me fully install and set up my site as a one time offer, which was really nice of them.
And no hosting provider really do this for you. Oh, and quickly, just so you know, you can also contact them via email or phone call if you prefer that over live chat. And they are available 24/7 to help you out with regards to their response time. I contacted them at least three different times of the day to make sure I get an overall average and not just a bias fast response time during their off-peak hours. So the three wait times were 2 minutes and 25 seconds, 2 minutes and 8 minutes and 6 seconds.
So that averages out to be around 3 and 1/2 minute wait, which is not bad at all. I think anything under 5 minutes is acceptable. So overall, I would say their support was great and I would score them an 8 out of 10. This support team was friendly and willing to help to a certain extent, and they had a decent response time even during their peak hours. I just took a couple of points off them as it took some convincing for them to install the SSL certificate and clarify it for me for free.
Are you enjoying the level of detail and providing you in my review? If so, make sure to like my video and hit that subscribe button for more high-quality reviews that I will be releasing from next week onward. So let me first start off with the cons, this isn't a big one, but I think they're in your rates are quite high at $25 per month for the highest plan. But then again, so other hosting providers. That's why I always suggest to buy three years upfront right away.
Another thing is I think the user interface is a bit outdated. And I don't think cPanel is is easy for beginners as some custom interfaces out there. But again, some people may prefer cPanel, so I won't say any more on this. Here's a big one that A2 hosting offers and not many of their competitors does. They offer free website migration. This means that A2 hosting will move your website from your existing provided to them for free.
When you sign up with them, you simply just have to open a ticket, fill out the form and their technical support team will take care of it for you. Another unique feature that A2 hosting offers is that any time money back guarantee you can get a full refund within the first 30 days of signing up for an account and a pro-rated refund at any time after that. Meaning if you cancel with 24 months left on your plan, they will refund you the amount that 24 months is worth.
This massively sets a two year hosting apart from its competitors, and so you should definitely try them out. You have nothing to lose and don't forget to use the link below so you can save even more money. Up to 66% discount. The next Privé to hosting is that they have four separate locations in three different continents. This will provide you with faster global load speed if you have an international website and enough flexibility if your local business is not in America.
This is a quick note regarding my bonus offer for you. If you decide to get a two hosting through my link, you simply just have to send me your full receipt to [email protected] and I will send you access to my bonus cause it's that simple. Overall, I've given way to hosting an average score of this (8 out of 10). I really have been a well rounded performer in my test today. However, if you are anyone else from newbie bloggers looking for reliable hosting or established businesses, who wants to upgrade and after series hosting service then to hosting is definitely the way to go.
And I strongly recommend you give them a try. Now, I think picking the right hosting provider for your business is such a crucial step. If you think A2 hosting is not the right fit for you, then I definitely think this alternative would possibly fit your needs. So definitely check them out in this video and I'll see you in there.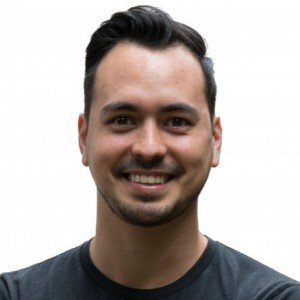 Article by:
Hey I'm Allan, founder of Dotcom Dollar. I started my own successful online business and quit my job in 2015 to travel the world. I started Dotcom Dollar to help aspiring entrepreneurs like you create a successful online business.