A webinar is one of the latest on the greatest innovations for e-commerce and business. In this ultimate beginner's guide, let us break it down…
Share this article
Subscribe for updates
The global pandemic has taken the world by storm. In some instances, quite literally. With the shift to working from home setups and online study, webinars have never been a more essential tool.
But what are they exactly and how can we benefit from them?
This guide will provide answers to the following questions:
What is a webinar?
Why are webinars effective?
What are the different types of webinars?
How does a webinar work?
How to create a webinar?
What Is a Webinar?
It combines the words "web" and "seminar" and refers to a live online event held for a specific audience and for a wide range of purposes.
To further define webinars, think of an online video chat where you're not just talking to one person but an entire audience. The virtual event paved the way for events and conferences to be more portable and accessible to a wider audience and beyond geographical boundaries.
Webinars also cut down, if not eliminate, the costs of logistics because people can attend a webinar from the comfort of their home. Now, you may ask, are webinars the same as watching YouTube or Netflix? The answer is no.
The similarity between webinars and these streaming services (or webcasts) is that they all require an internet connection to work. Webinars, however, are live sessions whereas webcasts are pre-recorded. The audience view webinars at an exclusive time. YouTube and the like are available for viewing at any given time.
There are evergreen webinars, however, which are pre-recorded and then automatically played at a set schedule. Some may be available for a replay, which may be accessible at what some platforms call the Replay Room.
The second difference is that webinars promote two-way communication between the presenter and the audience in real time. The audience may express their comments and questions concerning the presentation while it is ongoing. Even with an automated webinar, hosts stay in the background to answer queries.
On the other hand, webcasts have a comment section for the audience or host to comment on after the whole presentation is finished.
Another difference is that webinars cater to attendees that can range from a small number of people up to a few hundred. It provides a more exclusive approach compared to other online video formats.
Webinars can be a powerful tool to push your business and your brand forward. Now, let us discuss why webinars are important and how webinars can help your business grow.
Why Are Webinars Effective?
Webinars have become effective to serve different purposes. It is important to define the purpose of your webinar in order to tailor fit it to your needs.
1. Webinars Are Effective for Product Presentations.
You may now conduct product presentations online. As the webinar presenter, you have the power to display your product at the best angles to every member of the audience. This gives them the same amount of exposure and appreciation for your product as when they're physically checking it out. Maybe more. Because online, you can show all sides of a product to your audience.
The Q&A and chat boxes enable the audience and the presenter to discuss the product in real-time. This allows for a more authentic and in-depth explanation of the product's different features and specifications.
This can also work for digital products as most webinar platforms allow screen sharing. This gives an opportunity to show how the product works and what its UI looks like.
2. Webinars Allow You to Position Yourself as an Expert.
Through the power of webinars, schools are no longer the only medium for learning. You may position yourself as an expert in a specific subject to your target audience.
You do not have to have a teacher's license or a specific degree to conduct an educational webinar. The right platform will provide you with the tools to effectively share your expertise with your target audience.
3. Webinars Enrich Customer Relationships.
The two-way communication feature in webinars is a tool that you must utilize. You may reply to your audience's comments and interactions in the chatbox. It makes you appear more authentic and more human.
Studies show that 92% of your total webinar audience looks forward to the Q&A section of the webinar the most (1). So if you want a higher engagement and participation rate, you should set a time for Q&A. You should also acknowledge comments and other ways that your audience interacts with you.
Communication is an important factor in building any relationship, more importantly, customer relationships. Read their comments and questions aloud and answer with enthusiasm.
4. Webinars Are a Great Lead-Generating Tool.
Webinars mix many marketing strategies into one. Dissemination of information is quicker. It becomes easier for the audience to digest and retain information with bright and stunning visuals. The real-time interaction helps solidify trust and loyalty towards your brand.
Lead generation is integral to any sales funnel (2). Webinars become a great tool because it bridges the gap between you and your audience. Thus, a great webinar does not focus on the selling part but on the part wherein the presented provides value for the audience.
A general rule to follow is that 80% of your content must be of audience-related value and the remaining 20% is for sales and promotion. No one wants to spend time listening to how the presenter can take their money. With that, it is important to provide value to your audience and generate leads in the process.
What Are the Different Types of Webinars?
Webinars come in different variants. Each type gives a different flavor to the webinars that you are attending or conducting.
1. Webinars may Come in the Form of Slideshows.
This type is one of the easiest to pull off among all the other website types. The host will show a slideshow presentation to the audience while explaining the content of each slide. In order for this type of webinar to work, it is imperative that your platform has a screen sharing option.
When do I use a slideshow webinar?
Slideshow webinars are great when you need to set up a webinar in a pinch. With many slideshow templates available online, creating visually stunning presentations has become easier than ever.
Slideshow presentations are also effective for terminology-heavy content when you have to define or explain many concepts in your webinar. The slideshow gives the opportunity to read the important points while listening to the discussion. It becomes easier for your audience to retain information.
2. You may also Conduct Pre-Recorded Webinars.
The concept might be confusing since the live online presentation is one of the things that separate webinars from other online video formats.
You are still conducting it live as you are still present to answer the comments and questions of your audience while the pre-recording is being played. You may react to your audience by typing back your replies or answering them live once the pre-recorded session is over.
When do I use a pre-recorded webinar?
Pre-recorded webinars ensure a smooth flow. It lessens the chance of internet fluctuations or delays while the webinar is going on. With that, the audience interest is more likely to remain constant from start to finish.
Pre-recording your presentation also provides you a distraction-free state of mind to answer your audience. Juggling between conducting your presentation to respond to your audience may be a daunting task. With pre-recordings, you may capitalize on audience interaction and build customer relationships.
3. Live Video Is the Most Common Webinar Type.
Live video allows the audience to see the host or presenter during the course of the whole webinar. This results in a more authentic approach as the audience are interacting with a real person and not just a background voice or a pre-recording. They are able to see and hear the presenter face to face.
When do I use a live video webinar?
Live video webinars are best for lead generation. As much as possible, you want to gain as much leads to your sales funnel. Live video webinars may be one of the starting points of the customer onboarding process (3). Live video allows the audience to be immersed in the whole experience.
Live webinars are a more dynamic approach as it maximizes the tools of the webinar platform. You may utilize the whiteboard, screen sharing, and all other features while being visually present all throughout. You may appear in an inset window at the corner of the screen or in a panel that covers a large portion of the screen.
How Does a Webinar Work?
Knowing how a webinar works dictate how you will conduct it. It is important to know the different webinar features and how you can use them to your advantage.
The Host Interacts with the Audience.
One of the best features of a webinar is the ability to connect with your audience in real time. More audience interaction leads to a greater chance of sales conversion. It also enables you to position yourself as an expert in your field by answering their comments and questions.
For example, in conducting webinars for product presentations, the audience has an opportunity to ask questions. At the same time, you can provide clarifications or expand concepts further.
The audience may interact with the host through the chatbox or over their microphone.
Your Presentation Is the Heart of the Webinar.
Knowing what is a webinar and how it works is important to determine what kind of presentation you will run. It's important for the content to suit the purpose of your webinar.
For instance, if you want to host a show on how to start your own podcast, you need to have a structure for your presentation.
Your presentation can include:
A definition of the presentation outline
Core elements present on every slide such as company branding, index slide, and a title slide.
A call-to-action
A Thank You slide
You may also present the effect of podcasts on customers through screenshots of different reviews and statistics. At the end of the webinar, you may pitch a product line as a podcasting starter kit through a live show and tell.
The Whiteboard Is a Unique Feature for Webinars.
The whiteboard allows you to draw on a white screen for the audience to see. This is a great tool to reiterate or drive focus to salient concepts and ideas.
The whiteboard feature does not exclude the artistically challenged. It comes with a toolbar of different symbols and options that you can use to make drawing easier. The options include arrows, circles, text, and image insertion.
The Chat Box Is the Audience's Best Friend.
It is a convenient tool for the audience to interact with the host or with each other while the webinar is ongoing. It is also a more organized approach compared to voicing out their ideas as two or more audience members may type in the chatbox at the same time without interrupting the presentation.
You are able to accommodate all the interactions as the chatbox content comes in chronological order. Clicking on the chat button of your webinar platform will show a pop-up window so that it is easy for you to scroll down all the content and give your two cents on them.
It is a good practice to say the name of the audience member before you react to their message in the chatbox. It gives a more personalized approach despite you presenting to many people at the time.
There Is a Dedicated Feature for Q&A.
Besides the chatbox, your audience may type their questions in the Q&A section. Their questions do not drown in the sea of reactions and comments in the chatbox.
Some webinar platforms allow the audience to vote for the questions posted by the other members. If the chat box messages appear in real-time, the questions in the Q&A window are arranged based on popularity. This allows you to respond to the question that is in most need of an answer first.
You may Record Webinars in Real Time for Future Viewing.
Recordings of your webinars are useful. You may edit and trim out specific parts of the recording to use as teaser videos or social media content. If you want to recycle content, you can easily convert recordings into podcast audio content or a video to post on social media in the future.
Consider recording your webinar for your audience to replay at their leisure. B2B audiences may replay webinars, especially if they were not available during the time when the webinar ran live. For educational webinars, providing an option to replay webinars until a certain time becomes more valuable to the audience as they can review the information as much as they can.
You may Opt to Stream the Webinar to Social Media.
This hits two birds with one stone. Some platforms offer live streaming to sites like Facebook in order for you to maximize your reach.
When this happens, a separate audience can watch the presentation and the interaction with your webinar audience. The audience in social media is viewing a webcast, as they have no relative impact on the ongoing webinar.
How to Create a Webinar?
Here is a practical guide as to how you can create a webinar from start to finish.
1. Plan Your Content.
Your content must be built around the purpose of conducting a webinar. It helps set the tone of your content. This also helps you decide which features you need to use. Mix it up in order to maintain the audience's attention and enthusiasm from start to finish.
For example, a webinar about the psychology of color may include a slideshow of brands that made use of the concept to their advantage. In addition, you may conduct a survey or a pop quiz that the audience may answer in real-time. You may also include an interactive activity wherein you can use the whiteboard feature to color in a sketch based on the audience's choice.
2. Choose Your Location.
Knowing that you can conduct a webinar from your bed does not mean that you should. Your location as you run the show helps create the appropriate atmosphere. This is dependent on your brand and the purpose of a webinar.
A bright and colorful room with toys and books is good for a webinar about the benefits of homeschooling for children. For business-related webinars, it is ideal to have it at a professional workspace with little to no clutter. You may also opt to have a virtual background while you present.
No matter what the purpose of the webinar is, it is important to conduct it in a quiet room with ample lighting and a stable internet connection.
3. Decide on Your Equipment.
The very basic equipment that you need is a computer, a webcam, and a microphone. More likely than not, your current device has all three features.
It is important to check your equipment before going live. Make sure that your webcam can capture ample light, with a resolution that is high enough to cover instances of pixelation. Your microphone should be powerful enough to capture your voice clearly and ignore any background noise as well. If your current device does not meet the standards, you may opt to have an external device connected to your computer to do the job.
4. Choose Your Webinar Platform.
There are many webinar platforms to choose from. Some come at a freemium while some come with a subscription price. Each platform has its own pros and cons and it is up to you to decide based on your needs. Your content outline helps weed out your selection.
For example, you want to host a webinar with an audience of 300 people. Your content entails a slideshow, a video presentation, and a survey. With these in mind, you have to consider that not all platforms can accommodate 300 people. In addition, not all platforms have a dedicated survey feature. You may also have to consider whether you want simultaneous social media streaming or a recording function.
5. Set a Schedule.
When choosing a date and time when you will conduct your webinar, make it convenient for you and the audience. Generally, a webinar goes on for 40 minutes to an hour.
Recent findings state that B2B audiences prefer the middle of the week to attend webinars (4). If you are targeting the general working class, you may want to conduct your webinars during the weekends or at early weeknights as they are most likely not working at that time.
6. Promote Your Webinar.
Spread the word and get as much of your target audience as you can to attend. Entice them with beautiful social media posts. Teaser videos may come in handy in order to give them a taste of what is to come.
You may use email marketing to promote your webinar. This allows you to reach your audience directly. Accompany the email with an amazing copy and a video to increase excitement.
7. Conduct a Dry Run.
In order to ensure that your webinar is smooth sailing from start to finish, conduct a practice run. This gives you an opportunity to polish out your webinar and content outline. You may decide to add or remove parts you deem necessary or unnecessary.
The dry run helps you anticipate possible technical difficulties so that you may address them even before the webinar happens. If you have a webinar moderator, you may discuss and delegate tasks in advance.
Whether you are a first-timer or a webinar veteran, it is important to practice your lines. Take note of your diction and tone of voice. When presenting a product, practice integrating appropriate enthusiasm into your speech while maintaining professionalism. Practicing what you have to say also decreases speech fillers during the live presentation.
8. Send out reminders.
Reminders come in different formats. You may send reminders through email. You may also send it through text messages or on social media. Consider what platform is more appropriate to your brand and the frequency of audience interaction. It also does not hurt to send simultaneous reminders through different platforms.
Your reminder must include the webinar details. This includes the date and time. You may combine it with the topic by adding a program flow. At the reminder, you may add the link to the webinar if you have not shared it yet. Add a few more details like dress code, webinar regulations, and other requirements.
9. Go Live.
This is the main event. Your audience is there excited as to what you have to say. Take a deep breath and do your best.
Despite having perfected your presentation, you may have your topic outline somewhere the audience cannot see. This helps you get back on track in case you lose your train of thought.
Do not forget to answer and interact with your audience. You may choose to allocate a specific time after your presentation or react in real-time as the messages come in.
If you opt to stream your webinar to social media, acknowledge the presence of your viewers there and thank them for allotting time to watch.
Conclusion
Webinars are an effective tool for your brand as it connects you to your audience through a live online presentation. Enhance your presentation by taking note of a webinar platform's different features and leverage them.
Start and create a webinar for your business or brand. If you have questions, do not hesitate to type them in the comment section below so that we can discuss them.
References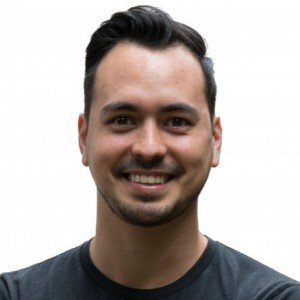 Article by:
Hey I'm Allan, founder of Dotcom Dollar. I started my own successful online business and quit my job in 2015 to travel the world. I started Dotcom Dollar to help aspiring entrepreneurs like you create a successful online business.