This Simple Cast review gives an IN-DEPTH look at all the features offered by this podcast hosting platform. It is BEST for beginners because…
Simplecast Review 2023: BEST Podcast Hosting for Beginners?
Simplecast has advanced and robust features, especially analytics. The platform has the necessary tools to jumpstart anyone into podcasting that are effortless to use. The design flow of the processes allows users to skip the technical aspect of podcasting. Anything from show management to episode distribution is seamless.
User Friendly
The navigation is straightforward, but the pages are all over the place. It has the basics upfront, which is great, but going over the show and account settings can be, initially, quite confusing.
Features
Simplecast provides innovative features within its platform, including audio content, text editor, and website management. While the integration of their monetization tool is still in the works, there is a temporary workaround.
Support
The Help Center has useful resolution articles that are categorized to make them easy to find. However, if you need further assistance, the support team is only available through email for basic plan users.
Value for Money
Simplecast is not the lowest-priced platform available, but it includes most of the basic features offered by its competitors, with an edge of 20,000 downloads per month, unlimited storage, and advanced analytics.
Share this article
Subscribe for updates
Finding a simple, easy-to-use, and all-in-one podcast hosting platform can be overwhelming. Different platforms claim more or less the same thing, and the only way to find out is by actually using them.
Let me save you time (and money!) from the trial-and-error phase of finding the right platform.
For starters who plan on taking their podcasting seriously, you need to think long-term. This means choosing a platform that grows with you.
Hosting your show on a platform that suits your needs and has everything set up for you for future expansion helps to avoid the headaches of having to migrate to a different application.
Don't worry, Simplecast can provide you the features you need and more. This review will outline what this platform has to offer newbies in podcasting. Let us dive further down to the details to find out exactly why.
What Is Simplecast?

Simplecast has been around since 2013 and was known as Simplecast.fm back then. It is a hosting platform where you can manage, publish, distribute, and share podcasts.
Currently, it is being used by big brands such as Nike, TechCrunch, and Medium. This is probably because of the deeper insights found on its analytics, plus the multi-show and multi-user access they allow on the platform.
Who Is Simplecast Suitable For? (And Why)
This platform is built for both beginners and established brands. I say this because it handles most of the manual work most podcasters would rather skip.
Simplecast makes each process seamless and allows you to focus more on adding value to your content and in growing your audience and following. It's what every podcaster dream of doing with the right tools.
Although it does not have a powerful monetization tool yet, this does not mean you would not be able to monetize your podcast. After all, there is a workaround available while the tool is still in development. We will discuss this later on.
Simplecast Software Features & Effectiveness
Choosing a hosting platform is an investment, so it should be worth every penny. To find out if this media host is a good fit for you, let's go over each of its features:
Dashboard
Once you are logged into your account, the first thing you will see is the analytics. These are the basic yet important data you need to know and understand to better manage your podcast. It gives you a clear view of which podcast has the most or the least engagement, which topic you should explore further, and the like.
Built-in Website
Simplecast offers a secure (HTTPS), mobile-friendly, and responsive site that is aesthetically modern and clean. The colors are fully customizable to fit your show's branding. In the settings, social media links and custom pages can be added to your site. It can also be connected to your custom domain when you already have one.
Setting up a website on Simplecast is quick and easy. Even those who have not built a website before can make one in seconds. The theme is already set by default, but you have the basic options of changing the theme color to black or white, choosing the accent color, and adding texture.
Your show's artwork will be displayed along with the title and description. Everything is already in position; there is no more tweaking that needs to be done!
On the Site Settings, if you have yet to get a custom URL, Simplecast lets you have a custom subdomain. By default, it is https://name-of-your-show.simplecast.com/, but it should look better with a custom URL.
You can also add a favicon to your site. When you have a custom URL and a favicon in place, your site can not look more branded and professional.
As a podcaster, it is great to have a ready-to-use website in place without concerning too much about the technical aspect of it.
If there is something you can look forward to on Simplecast's website builder, it is the ability to create site pages. Once they have released this update, we can expect podcasters to have better, more full-featured websites for their shows complete with an About page, blog posts, etc.
Embed Audio Player
Another feature that I can give full credit to Simplecast is the customizable, forward-looking embeddable audio players. Compared to others, I would say Simplecast has the most professional looking players.
They have 3 options for you to choose from, depending on your plan:
Standard
Mini
Show
They have all the essential controls present, allowing listeners to skip parts of the audio at 15-second intervals and listen to the entire episode at 5 different speeds. Listeners can also share the podcast and subscribe to your show.
The only option I would say is missing is the direct download button which carries its own set of pros and cons.
Nevertheless, while you are still growing, it is more important to have the subscribe button in place more than anything else.
Publishing
Publishing episodes on Simplecast happens in just a few clicks. The only drawback is that you cannot publish an episode without initially saving it as a draft.
The good thing about that is your episode details are safe even if the site crashes. The downside: after saving a draft, you need to go to a separate page and publish it from there.
When it comes to keywords, the podcasting platform allows you to input as many as you need to target your audience. This is very helpful in building your first few subscribers.
Another great thing, Simplecast allows you to publish private episodes! With this, you can create premium content exclusively for your subscribers. This gives you additional income too!
As much as possible, add a transcript of your episode. This helps you gain new listeners!
Before publishing, make sure all the details are in place. The right side of the screen is where you will find the action buttons.
In my opinion, this is quite a flaw in the UX design. With everything happening on the left side of the screen or while scrolling down, locating the buttons can be confusing at first.
This is just a minor thing and I do not consider this as a dealbreaker at all.
Distribution
Simplecast is proud of its multi-channel distribution that can be done with one click. This is actually an important feature because you would not want some of your audience to miss any of your new releases. This feature also spares you from manually distributing your show to different channels.
Simplecast has 4 main distribution channels, but you are not limited to these networks. Apart from these, it also has TuneIn, Stitcher, etc. In fact, most of the popular channels are readily available.
Alternatively, you can copy the secure RSS Feed URL to list shows on platforms your audience prefers.
Marketing & Monetization
Simplecast has released its API 2.0, which has impressive features; however, the update still lacks monetization tools (1). According to their update release notes, they are reworking the donation button on the web player and their monetization features are still in development.
As of this writing, the only way to monetize the show via the platform is by linking sponsors on the show notes. While it is not as flawless, it has its benefits too in terms of SEO.
What it lacks in ad integration, it makes up for in audiograms. Personally, I would say Simplecast has the best version which they call Recast™.
Simply put, podcasters include clips in their audiograms that they think their audience would love. However, listeners may think otherwise, and this is what Recast™ is all about.
Recast™ is the first-ever listener-accessible audiogram sharing tool (2). That is, your audience will have the same controls in sharing snippets of your episode if they so desire.
Honestly, if utilized well, I believe this is a great way to increase the audience base as it is the word-of-mouth marketing equivalent in the world of podcasting.
Show Management
As mentioned earlier, Simplecast allows you to have multiple shows in one account. If you have shows from other hosting sites, importing them here is quick and easy.
You can also add team members with different roles and permission levels.
As your podcast grows, you need to have a system in place; but you do not want to share your credentials and give others full access to your episodes and shows.
Analytics Dashboard
This is, in my opinion, the best part about being on Simplecast! If you are a nerd for statistics, I do think this is the right platform for you because it provides, by far, unmatched data.
It not only tracks the performance of your show but also your listeners and their behavior.
Let us dive deeper into each of the metrics:
Downloads
Depending on your plan, the analytics will display the number of downloads made within 7 days upon the release of the 5 latest episodes. As you add more episodes, the top 5 changes, giving access to the latest data. This is important when you are experimenting on different topics for your show.
Simplecast also identifies the optimal time to publish episodes. From here, you will see when most of your listeners are actively downloading your episodes. You can cash in on this by rolling out new shows during these times.
Unique Listeners
The platform's analytics will also show you the times, dates, and weeks when unique listeners visit your show.
This data is actually great because having 10 downloads, for example, does not always equate to 10 different listeners. You want to know how many regular listeners you have, and this metric gives you that.
Location
This map shows which countries your listeners are from.
When you hover your cursor on a country, you can see an overview of which episodes they listen to the most and how many downloads were made.
Web Players
On the Web Players tab, you can see how many of your listeners are using the web players to stream your show – but that is not all!
Simplecast tallies the number of streams and starts. Other platforms count these as one when they should be kept separate.
Starts are the number of listeners who clicked play, while Streams are the number of listeners who stayed for at least 60 seconds on your episode.
Apart from this, you can also see the average completion of each episode, the total number of hours listened, and the average playback duration. These numbers are vital in figuring out whether your audience is interested in your topic.
Simplecast also monitors how your audience is playing your episode.
If you notice most of your listeners are speeding up your episodes, you might want to consider increasing your talking pace.
Technology
Simplecast also gives you socio-economic information about your listeners.
Let me talk about each one of them:
This graph displays the different listening methods of your audience. This can be filtered down to the exact app, web player, OS, and browser they use.
In this section, you will know the devices they used. You can even see the exact model when you toggle the Device Details.
Simplecast also identifies network type and the names of Internet Service Providers (ISPs) too!
These data help you get to know your listeners a little more than other podcasters do. From here, you can tailor your shows and uploads that will best suit them.
Simplecast Pricing

Simplecast is a mid-tier priced platform, but I would say the Basic plan is more than enough for starters.
All plans get unlimited storage and uploads, access to multiple distribution channels, a secure website and RSS Feed, management of multiple shows in one account, and Recast™.
To get a better idea of how each plan differs, see table below:
Basic
Essential
Growth
Download Limit
20k/month
50k/month
120k/month
Web Player
Standard Only
All
All
Analytics
• 1 episode
• Downloads Only
• 2 episode comparison
• Downloads
• Lcoation: Country & state/region Only
• Unique Listeners
• Web Player Reports
• Technology: apps & browsers Only
• 5-episode comparison
• Complete metrics including:
○ Detailed location metro areas
○ Detailed device analytics
○ Network ISP analytics
○ Device details under Technology


Team Members
2
4
9
Support
Email Only
Email & Chat
Email & Chat
If you are worried about the download limit, know that those are only soft limits.
This means exceeding downloads will not be blocked or that your plan is automatically upgraded to accommodate download needs. If you continuously exceed it, the Simplecast team will reach out to you to discuss an upgrade.
Simplecast Customer Support
There is customer support in place, but it is perhaps not the ideal one, especially for those who are on the basic plan but have serious concerns.
There is a Help Center with detailed step-by-step articles (including pictures and videos) answering the most common concerns and questions. However, if there are any untackled concerns, the only way to get through customer support is by email.
The downside with emails is that they can go unanswered for days. However, if you upgrade to higher plans, you get access to chat support.
Simplecast Podcast Hosting Video Reviews
Millennial Nerds have tried different hosting platforms for his podcast but decided to stick with Simplecast because it is the easiest to use and understand.
Jeffrey Saddoris moved to Simplecast and he noticed an increase in engagement because of Recast™.
User Feedbacks & Reviews
Most of the users claim that Simplecast has helped them broadcast their shows a lot easier and they have commended on the deep insights the platform provides.
Here are a few examples:
Final Verdict & Recommendation
To sum it up, Simplecast is a 4 out of 5.
Its tools are all user-friendly, and the analytics is both detailed and useful. This platform makes you understand the demographics and behavior of your audience better than any podcaster. Who would want to pass up on this?
The donation and monetization tools are still being developed. Currently, the only way to feature sponsors is through the episode notes, which is quite behind compared to other platforms.
Nevertheless, with the quality of their current features, the update is something to look forward to. No doubt about it!
Simplecast Alternatives
Below are some of the tough competitors.
Buzzsprout is one of the leading competitors of Simplecast. Generally, I would say its features are almost the same. However, Buzzsprout has a free plan which is more favorable, especially if you are on a budget.
One thing that makes Buzzsprout standout is the monetization tools that include Buzzsprout Affiliate Marketplace. I will discuss more of it in detail, along with the other features, in a separate article.
Libsyn is one of the established names when it comes to podcast services (3). It is also the platform I recommend if you want to take full control of your podcast's branding.
There is no free plan on offer. However, the paid plans are cost-effective, starting at $5/month. Another thing that makes it a standout is its WordPress plugin. I will discuss each of its features in detail. You can find a detailed review here.
Anchor has cool features up its sleeves, and it has an interesting business model too! This platform is entirely free (no free plans!). Moreover, it operates the other way around–it pays you to host your shows on the platform.
Another thing that makes this a standout is that it has a built-in microphone on the app where you can record your shows. Plus, you can invite your friends or other podcasters to co-host or guest on your episode using the app!
You do not even have to be in the same room together! I will discuss more of this, including all of its features in a separate article. Know more about Anchor on this link!
Frequently Asked Questions
References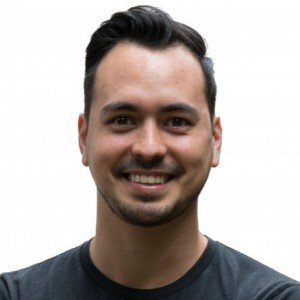 Article by:
Hey I'm Allan, founder of Dotcom Dollar. I started my own successful online business and quit my job in 2015 to travel the world. I started Dotcom Dollar to help aspiring entrepreneurs like you create a successful online business.