Quotes inspire positivity and good energy. They lead us to the right paths. If you're looking for inspirational motivational quotes, here are 123+ BEST ones to uplift and…
Share this article
Subscribe for updates
Quotes have a special way of hitting home. 
Whether you are looking for inspirational quotes as a source of strength during hard days or just life quotes to live by, these life sayings have the power to transform your energy and guide you into the right path.
I believe quotes are inspirational messages we all need to hear every once in a while. That's why I've compiled 123+ quotes to live by to inspire people who are looking for a little pick-me-up during difficult times.  
Check out my top picks of inspirational quotes for you to read, share, and keep today. 
Inspirational Quotes To Give You Strength and Overcome Hard Days
"Success is not final, failure is not fatal: it is the courage to continue that counts." – Winston Churchill
Success and failure are not infinite. You have the power to turn any failure into success. All you need is a little faith and a lot of courage.
"What you get by achieving your goals is not as important as what you become by achieving your goals." – Zig Ziglar
Achievements are fleeting. Material things are easy to replace. What's important is your character once you achieve your goals. 
"I can't change the direction of the wind, but I can adjust my sails to always reach my destination." – Jimmy Dean
Inspirational quotes in the words of Jimmy Dean remind us we that are in control of our lives.
"It is our attitude at the beginning of a difficult task which, more than anything else, will affect its successful outcome." – William James
A quote to inspire a shift in your perspective on how to tackle roadblocks and challenges along the way.
"Just don't give up trying to do what you really want to do. Where there is love and inspiration, I don't think you can go wrong." – Ella Fitzgerald
Ella Fitzgerald shares inspirational words on being true to oneself and to persevere in your endeavors.
"You are never too old to set another goal or to dream a new dream." – C.S. Lewis
This is one of the best inspirational quotes by C.S. Lewis that promotes positivity and belief in oneself. 
"Try to be a rainbow in someone else's cloud." – Maya Angelou
Famous quotes shared by Maya Angelou never fail to break a smile and an uplifting sense of inspiration. This one, in particular, is something that evokes good relations.
"Sometimes you will never know the value of a moment, until it becomes a memory." – Dr. Seuss
Dr. Seuss quotes are a popular reference for many today. Don't spend too much time anticipating the future that you forget the importance of today.
"No matter what people tell you, words and ideas can change the world." Robin Williams
From the movie, Dead Poets Society, Robin Williams shares inspirational quotes like this one. The quote emphasises the importance of once strength in finding their own voice.
"It takes courage to grow up and turn out to be who you really are." – E.E. Cummings
E.E. Cummings shares inspiring quotes asking us to be courageous with the choices we make every day.
"Trust because you are willing to accept the risk, not because it's safe or certain." – Unknown
This one encourages you to go out of your comfort zone and understand that risk is always a part of success.
"Whatever happens to you belongs to you. Make it yours. Feed it to yourself even if it feels impossible to swallow. Let it nurture you, because it will." – Cheryl Strayed
Encouraging quotes from Cheryl Strayed are perfect to place on your wall or desk. This one simply says that you have to own everything you do and take full responsibility.
"Successful people do what unsuccessful people are not willing to do. Don't wish it were easier; wish you were better." – Jim Rohn
Jim Rohn's inspiring quote is one of the daily quotes that remind me of how to overcome and improve myself.
"Many of life's failures are experienced by people who did not realize how close they were to success when they gave up." – Thomas Edison
These inspiring words reveal that success isn't just pure grind and hustle. It's having the courage to start all over again.
"Fairy tales are more than true: not because they tell us that dragons exist, but because they tell us that dragons can be beaten." – Neil Gaiman
There are scary challenges we face on the daily, just like dragons in fairy tales. However,  this inspirational quote tells us we can overcome them, too just as how Princes in the stories defeat dragons.
"To live a creative life, we must lose our fear of being wrong." – Unknown
Short quotes like this teach us to accept failure rather than try hard and prevent it.
"You are braver than you believe, stronger than you seem and smarter than you think." – A.A. Milne
You are far more capable of doing the things you want to do and achieving your dreams. It's time to take that step into believing in yourself more than you believe what others think of you.
"When you stop chasing the wrong things, you give the right things a chance to catch you." – Lolly Daskal
I love reading positive quotes like these in the morning. Lolly Daskal empowers leadership with a simple, inspirational quote to boost your day.
"I believe that the only courage anybody ever needs is the courage to follow your own dreams." – Oprah Winfrey
The quote of the day goes to Oprah Winfrey and how she never fails to inspire change to all her readers and viewers.
"What's the point of being alive if you don't at least try to do something remarkable." – Unknown
This is one of the best quotes to remind us that life is pointless if you're only trying so hard to survive it.
"A comfort zone is a beautiful place, but nothing ever grows there." – Unknown
Challenge yourself to do better, learn more, and grow further.
Life Quotes to Remind You of Your Purpose and Mission
"You don't always need a plan. Sometimes you just need to breathe, trust, let go, and see what happens." – Mandy Hale
One of the Inspiring quotes by Mandy Hale to help ease your anxiety and fears.
"Each person must live their life as a model for others." – Rosa Parks
Rosa Parks is one of the most inspiring people in the world. This quote definitely sums up her character and personality as well as her contribution to humanity.  
"We are responsible for experiences that aren't our fault all the time. This is part of life." – Mark Manson
An inspirational quote of the day by Mark Manson teaches how we should take accountability and honor our integrity in both our work and lives.
"Life is 10% what happens to me and 90% of how I react to it." – Charles Swindoll
Quotes to live by as you face uncomfortable situations.
"It is our choices that show what we truly are, far more than our abilities." – J.K. Rowling
J.K. Rowling understands that the true value of a person lies in what they choose in any given moment over born talent.
"When we least expect it, life sets us a challenge to test our courage and willingness to change; at such a moment, there is no point in pretending that nothing has happened or in saying that we are not yet ready. The challenge will not wait. Life does not look back." – Paulo Coelho
Paulo Coelho is famous for his motivational quotes and how his quotes about life couldn't be any truer or relatable to many experiences.
"Life is about not knowing and then doing something anyway." – Mark Manson
Mark Manson's quotes about life always seem rather on point and make you think every time you read at least one of his quotes.
"Life isn't about finding yourself. Life is about creating yourself." – George Bernard Shaw
Famous inspirational quotes like this have found their way from the 1900s to now, but remains to be as powerful as ever.
"It's better to have a short life that is full of what you like doing, than a long life spent in a miserable way." – Alan Watts
Many spend their entire lives chasing and doing something they don't love. It's why they end up feeling there was never enough time.
"I'll never know, and neither will you, of the life you don't choose. We'll only know that whatever that sister life was, it was important and beautiful and not ours. It was the ghost ship that didn't carry us. There's nothing to do but salute it from the shore." – Cheryl Strayed
Life quotes by Cheryl Strayed tell of a raw, vulnerable experience of taking ownership of the choices you've made and will make. Do what feels right and salute what is no longer in your control.
"Accept responsibility for your life. Know that it is you who will get you where you want to go, no one else." – Les Brown
Encouragement quotes by Les Brown teach us to take full responsibility and own the outcomes we find at the end of the road.
"The same boiling water that softens the potato hardens the egg. It's what you're made of. Not the circumstances." – Unknown
Many address circumstances as the culprits of their misery. Though, it's your choices that make the difference.
"We become what we think about most of the time, and that's the strangest secret." – Earl Nightingale
How do you see yourself? You become what you believe.
"If you don't design your own life plan, chances are you'll fall into someone else's plan. And guess what they have planned for you? Not much." – Jim Rohn
Jim Rohn's inspirational life quotes teach us to own the life we create for ourselves. It's about following your own path rather than living behind someone else's shadow.
"The number one reason people fail in life is because they listen to their friends, family, and neighbors." – Napoleon Hill
Sure, he lost the battle at Waterloo but Napoleon's inspirational quotes about life also reveal he lived a life of greatness. A life we could all learn a thing or two from.
"I don't want to get to the end of my life and find that I lived just the length of it. I want to have lived the width of it as well." – Diane Ackerman
Diane Ackerman's quote about life reminds us we should measure our lives by the depths we swam to and lived through, not the number of years we stayed alive.
"Don't live the same year 75 times and call it a life." – Robin Sharma
Robin Sharma's famous quotes about life are attributed to his book, The Monk Who Sold His Ferrari, with over 15 million copies sold worldwide.
Motivational Quotes that Will Inspire You to Take Action
"It isn't where you came from. It's where you're going that counts." – Ella Fitzgerald
Daily motivational quotes like these are perfect reminders to motivate you through your day.
"It is never too late to be what you might have been." – George Eliot
It's never too late to take a chance on yourself.
"Don't wait. The time will never be just right." – Napoleon Hill
Inspirational sayings to remind you the best time is always NOW.
"Motivation comes from working on things we care about." – Sheryl Sandberg
Motivational words that reflect a true testament of working on the things we love.
"Courage is the power to let go of the familiar." – Raymond Lindquist
Raymond Lindquist's motivation quote is one of the top motivational quotes that help us face uncertainty with a brave heart.
"The goal is not to be perfect by the end, the goal is to be better today." – Simon Sinek
Simon Sinek's motivational sayings inspire leaders to be more than what they are. His motivational quotes for entrepreneurs are one of the best on my list of inspirational messages and entrepreneur quotes.
"You get in life what you have the courage to ask for." – Oprah Winfrey
Oprah's motivational and inspiring quotes are by far one of the greatest in inspiring you to take action.
"If pursuing the positive is a negative, then pursuing the negative generates the positive. The pain you pursue in the gym results in better all-around health and energy. The failures in business are what lead to a better understanding of what's necessary to be successful." – Mark Manson
Inspirational entrepreneur quotes by Mark Manson stir motivation when it comes to learning about our failures down the road.
"Everything can be taken from a man but one thing: the last of the human freedoms — to choose one's attitude in any given set of circumstances, to choose one's own way." – Victor E. Frankl
Victor E. Frankl, who lived through and experienced the gruesome horror of concentration camps provide some of the most inspirational quotes especially for those at a time of hardship and pain.
"If you are not willing to risk the usual, you will have to settle for the ordinary." – Jim Rohn
Ordinary is fine, but if you want to be great and have big dreams in your pockets, you have to be willing to risk it.
"If you can't fly then run. If you can't run, then walk. And, if you can't walk, then crawl, but whatever you do, you have to keep moving forward." – Martin Luther King Jr.
Never stop fighting. Keep going even if it's hell.
"The best time to plant a tree was 20 years ago. The second best time is now." – Chinese Proverb
The age-old Chinese proverb has a plethora of motivating quotes to read on hard days. This one; however, is one of the best motivational quotes used and remembered by millions.
"There are two types of people who will tell you that you cannot make a difference in this world: those who are afraid to try and those who are afraid you will succeed." – Ray Goforth
Don't shrink yourself for those who refuse to grow.
"All progress takes place outside the comfort zone." – Michael John Bobak
Growth is something that happens along the way, not at the summit.
"Danger is real. Heartache is real. Fear is not. It's a story we tell ourselves." – Brianna Wiest
This particular motivational quote by Brianna West couldn't be any more true.
"To accomplish great things, we must not only act, but also dream, not only plan, but also believe." – Anatole France
Executing plans go hand-in-hand with your beliefs and faith to see it through and rise on top.
"Impossible is just an opinion." – Paulo Coelho
Paulo Coelho's list of inspirational quotes has become a literal lifesaver for millions around the world. These not only make one of the greatest inspirational quotes for students and teenagers alike but also every person in any age bracket.
"If you believe it'll work out, you'll see opportunities. If you don't believe it'll work out, you'll see obstacles." – Wayne Dyer
Wayne Dyer's reminder of how powerful your perspective can affect your situations.
"Don't be pushed around by the fears in your mind. Be led by the dreams in your heart." – Roy T. Bennett
Roy T. Bennett's encouraging quotes teach us the heart's power can far outweigh the fears your mind portrays.
"Never stop doing your best just because someone doesn't give you credit." – Kamari aka Lyrikal
During hard and difficult days, this quote happens to be one of the best sources of motivation quotes I turn to for both encouragement and inspiration.
Success Quotes to Help You Strive Forward
"The people who are crazy enough to think they can change the world are the ones who do." – Steve Jobs
Steve Jobs and his quotes on success have inspired many to innovate and strive further. Rest in peace, Steve.
"The truth is, unless you let go, unless you forgive yourself, unless you forgive the situation, unless you realize that the situation is over, you cannot move forward." – Steve Maraboli
You can never move forward if you hold tightly onto grudges, revenge, hatred, or anger.
"Too many of us are not living our dreams because we are living our fears." – Les Brown
Les Brown's many uplifting quotes are pinned to my notepad to serve as daily inspirational quotes I can refer to any time of the day.
"You miss 100% of the shots you don't take." – Wayne Gretzky
Another quote of the day that I love reading every time.
"It is impossible to live without failing at something, unless you live so cautiously that you might as well not have lived at all – in which case, you fail by default." – J.K. Rowling
One of J.K. Rowling's many famous quotes about success and to this day, still just as impactful every time I read it.
"It is better to fail in originality than to succeed in imitation." – Herman Melville
It's better to fail at something only you can do than succeed at the cost of losing yourself and ruining your career.
"Do not be embarrassed by your failures, learn from them and start again." – Richard Branson
Richard Branson's quotes about success speak of an unshakeable truth: there are always failures on the road to success.
"We need to accept that we won't always make the right decisions, that we'll screw up royally sometimes – understanding that failure is not the opposite of success, it's part of success." – Arianna Huffington
Understand that failure is simply part of the journey, not the end of the world.
"Today's accomplishments were yesterday's impossibilities." – Robert H. Schuller
With consistency in your side, every single day you move closer to your dream and goals.
"If something is important enough, even if the odds are stacked against you, you should still do it." – Elon Musk
Elon Musk's quotes for success teach us more than hard work. It's about passion, devotion, and commitment.
"No one is to blame for your future situation but yourself. If you want to be successful, then become "Successful." – Jaymin Shah
Successful people know and understand they are ultimately responsible for their life and what happens. Success quotes like these reveal the truth in it.
"If you hear a voice within you say 'you cannot paint,' then by all means paint and that voice will be silenced." – Vincent Van Gogh
Our inner critics and fears are revelations of self-doubt inside all of us. Uplifting quotes like these remind us that the way out is to take action rather than give in to your inner critics.
"Unsuccessful people make their decisions based on their current situations. Successful people make their decisions based on where they want to be." – Benjamin Hardy
What does your life look like 5 years from now? Make decisions based on that vision, not where you currently are. 
Business Quotes for Encouragement
"Every problem is a gift—without problems we would not grow." – Anthony Robbins
Treat every problem as an opportunity rather than an obstacle that stands in your way. This is one of the best entrepreneurship quotes we could apply to our daily lives.
"Success usually comes to those who are too busy to be looking for it." – Henry David Thoreau
Stop spending so much time chasing after success. Focus on doing the work and commit yourself to it.
"If you define yourself by how you differ from the competition, you're probably in trouble." – Omar Hamoui
Don't let your competition snag your ability to innovate and create a vision of your own.
"If you're interested in the living heart of what you do, focus on building things rather than talking about them." – Ryan Freitas
Inspiration quotes like these teach us that talking about success won't get you anywhere. It's the creative part that matters.
"Step out of the history that is holding you back. Step into the new story you are willing to create." – Oprah Winfrey
Step into the version of yourself you want to see instead of looking back on a door already closed.
"Don't be afraid to give up the good to go for the great." – John D. Rockefeller
Don't be afraid to shoot for the stars and lose what's good now for something even better in the future.
"Risk more than others think is safe. Dream more than others think is practical." – Howard Schultz
For something great or magical to happen, you have to be willing to risk more.
Positive Quotes To Build Your Momentum
"Strength shows not only in the ability to persist, but in the ability to start over." – F. Scott Fitzgerald
Starting over is one of the bravest things you can do and it reflects your perseverance in times of hardship.
"You do what you can for as long as you can, and when you finally can't, you do the next best thing. You back up but you don't give up." – Chuck Yeager
In this list of positive quotes, this is an amazing reminder to get you back on your feet and always remember to keep trying.
"When we strive to become better than we are, everything around us becomes better too." – Paulo Coelho
Another one of the great inspirational quotes by Paulo Coelho that helps bring both positivity and inspiration into our lives.
"Obstacles don't have to stop you. If you run into a wall, don't turn around and give up. Figure out how to climb it, go through it, or work around it." – Michael Jordan
Seeing Michael Jordan rise through nearly every occasion and how he changed the game of basketball is a story of perseverance and true spirit. Its motivational quotes like these that also attest to his triumph over countless challenges he faced.
"Do what you feel in your heart to be right – for you'll be criticized anyway." – Eleanor Roosevelt
Eleanor Roosevelt's long list of motivational quotes ignites positivity, hope, and how to be brave in one's life. This one, in particular, carries an extra flint that produces a spark worthy of its mention.
"Keep looking up… that's the secret of life." – Charlie Brown
Keep looking up and let positivity surround your life.
"You can, you should, and if you're brave enough to start, you will." – Stephen King
Stephen King has come a long way. You might know him as one of the greatest writers, but his rejections were just as many. It was his positive outlook that made him keep writing even after seeing countless papers blotted full of red ink and no's.
"The most important thing is to look ahead. The past is your anchor." – Maxime Lagacé
It is pointless to look at what has already burned into ashes.
"Believe deep down in your heart that you're destined to do great things." – Joe Paterno
Ideas can change the world. Taking action can create a spark in success. It is believing in oneself though, that allows you to overcome the failures and even your lowest moments.
"We must embrace pain and burn it as fuel for our journey. – Kenji Miyazawa
How beautiful is it to see pain as a positive instrument in our journeys. Kenji Miyazawa illustrates a clear definition that tells us to embrace even the harder parts of life.
"If opportunity doesn't knock, build a door." – Milton Berle
Don't be afraid to seize the opportunities of your life by creating a space for them to show up. Take initiative when and where you can.
"We are all in the gutter, but some of us are looking at the stars." – Oscar Wilde
We all experience pain, but some of us prefer to look the other way and choose to see something better.
"Miracles are born of conviction." – Marianne Williamson
Prayers aren't the only bridge to find miracles. In the words of Marianne Williamson, your conviction can trump even the impossible.
"I am not a product of my circumstances. I am a product of my decisions." – Stephen R. Covey
It's how you choose to respond to your situations that matter.
"Sometimes the bad things that happen in our lives put us directly on the path to the best things that will ever happen to us." – Unknown
One of the best motivational quotes for students who feel tragedy and pain greatly. In truth, the road to a better or successful life is never a life free of any pain or hardship so in times of distress, know that something better is on its way.
"Keep away from people who try to belittle your ambitions. Small people always do that, but the really great makes you feel that you, too, can become great." – Mark Twain
Surround yourself with those who make you feel great about yourself.
"Do not pray for an easy life, pray for the strength to endure a difficult one." – Bruce Lee
Life doesn't get easy, and problems will always be around. It's not about casting away the strength of prayer, it's about learning to be calm and at peace even in the face of adversity and turmoil.
It's a lesson well remembered and counts as one of the greatest entrepreneurship quotes you can apply in your business and life.
Quotes About Change that Will Help You Grow
"We must be willing to let go of the life we planned so as to have the life that is waiting for us."  – Joseph Campbell
Sometimes, change is meant to break the plans we have made to lead us to our true purpose in life. Accept it rather than resist what is already a part of you.
"Moving doesn't change who you are. It only changes the view outside your window." – Rachel Hollis
Change does not make you any different than the person you were since day 1. It simply allows you to see the world in different and new angles.
"Change is painful, but nothing is as painful as staying stuck somewhere you don't belong." – Mandy Hale
Growth is a painful lesson, but being stuck in a place you don't belong will only make you feel more out of place and create even more pain.
"Change is inevitable. Growth is optional." – John Maxwell
Everything changes. Successful people go with the flow of change and understand they're in control of improving their lives or not.
"You never change your life until you step out of your comfort zone; change begins at the end of your comfort zone." – Roy T. Bennett
It's finding the courage to finally break free out of your comforts that you truly grow and mature.
"Every day the clock resets. Your wins don't matter. Your failures don't matter. Don't stress on what was, fight for what could be." – Sean Higgins
Some days you win, and other times you lose. What matters is to keep going regardless of how many wins or losses you have.
"If we don't change, we don't grow. If we don't grow, we aren't really living." – Gail Sheehy
Change is a living breathing thing. It's an inevitable part of life. If we go against the current of change, we lose the ability to improve ourselves.
"Dreams are the seeds of change. Nothing ever grows without a seed, and nothing ever changes without a dream." – Debby Boone
We are responsible for the seeds we sow and the lives we choose to create, nurture, and surround ourselves with.
"You must welcome change as the rule, but not as your ruler." – Denis Waitley
You have the ability to guide the direction of change.
"In any given moment we have two options: to step forward into growth or step back into safety." – Abraham Maslow
You are in control of how change will impact you. Either by allowing yourself to stay in your comforts or by learning how to thrive in discomfort.
"Life is a process. We are a process. The universe is a process." – Anne Wilson Schaef
Nothing is ever fully complete and change reminds us it's simply a process and not a rule that sets your life in stone forever.
"Don't spend time beating on a wall, hoping to transform it into a door." – Coco Chanel
Be wise with how you spend your time. Waiting and hoping for something to change won't change until you do something about it.
"A person who never made a mistake never tried anything new." – Albert Einstein
Making mistakes and having failures don't make you a failure. They reflect your ambition to move forward and are always part of the learning process.
"All of us, every single year, we're a different person. I don't think we're the same person all our lives." – Steven Spielberg
Every experience we go through and with every choice made, these events shape you into the person you are today.
"One day or day one. You decide." – Unknown
Change sits in the palm of your hands.
"Twenty years from now you will be more disappointed by the things that you didn't do than by the ones you did do, so throw off the bowlines, sail away from safe harbor, catch the trade winds in your sails. Explore, dream, discover." – Mark Twain
Safety and security can be overrated. It's letting go of this assurance of safety and security in your life and pursue the life you truly want even if it doesn't feel safe. The future is full of uncertainty, so rather than anticipate what may be, live for what is now.
Happiness Quotes That Will Make You Feel Great Today
"There are far better things ahead than any we leave behind." – C.S. Lewis
Don't hold on to your past too tightly. You'll end up losing room for building a better future.
"Happiness is like being cool, the harder you try the less it's going to happen. So stop trying. Start living." – Mark Manson
Just like success, the irony is that the more we seek it, the farther it feels from our grasp. Stop chasing and focus on living to the best you can instead.
"For every minute you are angry you lose sixty seconds of happiness." – Ralph Waldo Emerson
Anger will always bring you pain and misery. In any given situation, choose the road that doesn't pave your world to be full of misery and suffering.
"Happiness depends on ourselves." – Aristotle
Happiness is something that we decide on. It is something that we can experience forever should we make the best choices in life.
"Happiness is a conscious choice, not an automatic response." –  Mildred Barthel
Happiness and success go hand-in-hand, which means happiness is also a product of constant work and not an autopilot feeling we should expect to have.
"Most people would rather be certain they're miserable, than risk being happy." – Robert Anthony
Most people would choose the comfort of certainty for misery and comfort rather than live a life of uncertainty when it can lead us to our own happiness.
"Sometimes life knocks you on your ass… get up, get up, get up!!! Happiness is not the absence of problems, it's the ability to deal with them." – Steve Maraboli
We are never in control of what life may hand down today or tomorrow, but our responses and choices reflect how we feel afterward.
"Plenty of people miss their share of happiness, not because they never found it, but because they didn't stop to enjoy it." – William Feather
Sometimes, working too hard and forgetting to experience life in itself can be detrimental to our own wellbeing. It's all about balance.
"Happiness is an inside job." – William Arthur Ward
No one should ever expect happiness or success to come from anyone else's hands. Both are your responsibility to own and build towards.
"If you want to be happy, be." – Leo Tolstoy
What Leo Tolstoy is trying to say is, to simply allow yourself to be happy rather than keep looking for it like it's under a rock.
"We cannot be happy if we expect to live all the time at the highest peak of intensity. Happiness is not a matter of intensity but of balance and order and rhythm and harmony." – Thomas Merton
This also attests to those who continually try to search for happiness and never find it. Happiness is full of ups and downs, just like how life is full of successes and failures.
"Success is not the key to happiness. Happiness is the key to success. If you love what you are doing, you will be successful." – Albert Schweitzer
Most people measure success in terms of numbers and achievements. True success; however, is how you feel in the actions you do. Even if you have a lower salary and enjoy the work you do, that is a success all on its own.
"Happy people know suffering more than anyone else, and that's how they can see just how damn beautiful their lives are. It's because they've seen the depths." – Brianna Wiest
Happiness isn't simply founded on shallow terrain. It's also something you discover by understanding happiness isn't happiness without understanding what pain is. Just like how success and failure are whole and united as one.
"No one is in control of your happiness but you; therefore, you have the power to change anything about yourself or your life that you want to change." – Barbara DeAngelis
Take responsibility for your own happiness. It doesn't need to look the same as everyone else's.
"There is no way to happiness — happiness is the way." – Thich Nhat Hanh
Happiness is already a part of you. It's a byproduct of what you choose to do and see.
Frequently Asked Questions
It's Who You Choose To Be Right Now That Defines You
Whether it's a bad day or a moment in time that scares you, your choices are the bridge between where you stand today and where you'll be tomorrow. 
Inspiration is all around you. Sometimes it comes from the most untimely of places. Sometimes it comes from a stranger. Sometimes, it comes from you. 
If it's one lesson to learn from all these quotes, it's that you are capable of delivering this same inspiration to those around you. 
All you need to do is to start.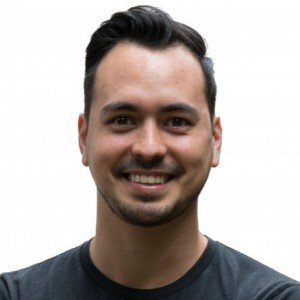 Article by:
Hey I'm Allan, founder of Dotcom Dollar. I started my own successful online business and quit my job in 2015 to travel the world. I started Dotcom Dollar to help aspiring entrepreneurs like you create a successful online business.