In this Bluehost WordPress tutorial, I will show you step by step how to purchase and set up your hosting at the cheapest price with my secret trick. I will then show you how to register and connect your domain…
How To Install WordPress Hosting On Bluehost 2021 🔥 Domain + Hosting Setup & Buying Tutorial
Share this article
Subscribe for updates
In this tutorial, I will show you how to buy and install WordPress on Bluehost step-by-step.
I will show you which Hosteen plan you should choose and the actual buying process. I will also show you a secret trick to get Bluehost with an extra discount. And lastly, I will show you how to install WordPress on Bluehost the right way. At the end of this video. I will give you a very special offer if you decide to pick up Bluehost through my link, where I will give you my six figure blog, a course for free as a way of saying thank you.
Now let's get started.
Step one, click on the link in the description or type this into your browser. It would take you to my special Bluehostdiscount page where you will get the best discount. Warehouse is currently offering. For transparency, this is an affiliate link. I will receive a small commission while you get a special discount and my six figure blogger calls for free so it can be a win-win situation for the both of us. And it's just a way for you to support my channel.
And I really appreciate it.
So now let's click on Get Started here for Bluehost shared hosting plans you can choose from. First of all, the difference between their basic and their next three plans is pretty much having unlimited website and storage over the one website and unlimited storage. If you're not convinced whether Bluehost is right for you or you just want a bit more information, then you can watch this Bluehost review video that I've made and you can find out how good Bluehost really is in this case.
I'm just going to select basic if you type in a name here and click next, but I'm going to do it the smart way and purchase my own domain name from Namecheap. If you need help on purchasing your domain name from Namecheap and watch this video here and I'll guide you through that process. So I'm going to use my own domain now. Type the domain name you want. I click on next, fill out your account information here.
Now we go down to the package information section. This is where I'm going to reveal the secret to you to get an awesome discount. So what you do is you hover your mouse up all the way to the top of the screen like you're going to exit it. And now a special sign up offer is presented to you and you can get it for just $2.65. And this is my method for you to save some money. So now I'm going to click on claim savings.
And if I come back down, you can see now my price is $2.65, and you will need to get it for 36 months. And that's fine with me as once you commit with a hosting provider, you should always sign up for as long as you can because the price per month is cheaper. And when it comes to renewal time, they always charge extra. So if you can get it for 3 years, go for it. You had the 30-day money back guarantee at the start anyway. If you don't like them, you can refund at the start.
Now we come down to the package extra and I recommend 100%. You don't get any of these because it can be done for free with plug ins. Now you can see the total price for 3 years on their basic plan is only $95. So I think that's an amazing deal in itself. Now we come down to the payment information. We full that out. Now you agree with their terms and click submit. And here is your confirmation page.
So now once you're on this page, we want to click on Create Your Account.
Type in your password, agree to your policy and click on create account. Now go to login. And Log-in once more. And now this brings you to the Bluehost dashboard. Now, before doing anything further on Bluehost, we need to connect our domain name from Namecheap to Bluehost. So I'm going to log in to my name, cheap account now. And once you're on the dashboard of Namecheap, then you click on manage of the site that you want to change their names server to. Now, we want to come down to the name service section, click on Custom DNS, and now you need to paste this information into the two field.
And it's ns1.Bluehost.com and ns2.bluehost.com and click on Save here. Now you can see the danger server has been successfully updated. It shows here it could take up to 48 hours, but this is never the case. Maximum you should take is an hour, but come back and check in 5 or 10 minutes. Now we can go back to our Bluehost portal. Click on my site, I know Bluehost normally comes preinstalled with WordPress website for you, but just in case it doesn't, I'm going to delete this and show you how to redo it easily.
So you click on this click on delete site. So now I'm going to install a fresh WordPress site. You click on add site and put your site name in. Tag line. I now go to advance and now we can set up our email address, username and password.
Now for the username, I recommend you use anything but the word admin, because this makes it easy for hackers to get into your website. Now click next and select the domain you want.
Now for the free plugins, I recommend you don't install any of these as you can always do them later, once you need them. If you have too many plug ins, it can clutter up your website and greatly reduce your speed. So we're going to click on Next. And there it is. It's that easy. Our website has been installed that literally took two clicks. Now we can log in to our WordPress website.
And we can come to here and click on visit site, and this will show us that our Barebone Web site is up and running. We go back to our homepage of our Bluehost. So technically, our site has now been created to install a certificate from our homepage. Click on Advance, click on SSL/TLS. Now we select all and click run auto SSL success, you can see here at Preinstalled.
Let's refresh our page and our SSL certificate is now ready to go. Just a quick note about my bonus offered to you, if you decide to pick up Bluehost through my link, just make sure to send me your full receipt to [email protected] and I'll send you my six figure blog, of course, as soon as I can. You are now ready to go out and actually build out your website fully, and this next video will help you do just that.
So check it out and I'll see you in that next tutorial.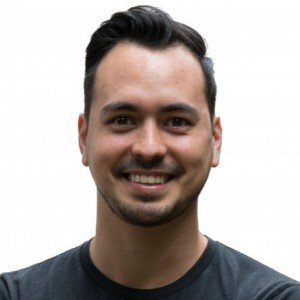 Article by:
Hey I'm Allan, founder of Dotcom Dollar. I started my own successful online business and quit my job in 2015 to travel the world. I started Dotcom Dollar to help aspiring entrepreneurs like you create a successful online business.