In today's video, I will show you how to buy a domain name from Namecheap step by step, I will also show you some tips for finding some deals and discounts to save you some money…
Share this article
Subscribe for updates
In today's video, I will show you how to buy a domain name from Namecheap step by step, I will also show you some tips for finding some deals and discounts to save you some money. Another thing I will show you here is how Namecheap is about half the price of GoDaddy and why I buy all my domains from Namecheap. Make sure to stay to the end so you don't miss that. Well, my name is Allan and this is the DotcomDollar channel where I provide tutorials, tips and tools.
You need to create a successful online business.
So if you want to make more money online, then hit that subscribe button and smash that bell icon to be notified every time I release new content every single week. Now, let's not waste any more time and get right into this tutorial. We all know how important it is to choose a suitable domain name for our business as you cannot change it later on down the line. So I also have another video to help you with that and I will put a link in the description below.
So the first step is to get a Namecheap's website. You can see here if you come to the home page, you will not find any deals here, right? It's just a general homepage where you can type in your domain. So I have a special link for you, which is going to help you find deals if they do have one. It's an affiliate link. So you're going to support the channel if you buy through my link, but it's at no extra cost to you and you can get that link in the description below.
So that link will take you to this page where you can see here at the very top, if or when there are promos, you will see them right away here. Right. So right now, there's savings on dot com domains, which is exactly what we're looking for. So I'm going to click on the promo code, which will copy it here, and then I can start typing into the box here what domain I would like. So from my previous videos on picking a domain name, I recommend dot com, dot net or dot org because you seem more determined.
But in the end, if you can help it, dot com is always the best.
So now I'm going to type in a domain name to check if it's available. So you can see here I chose dotcomdollarsiteground.com as my sample domain name. The reason for choosing this name is that I will be using it to build at a full website with SiteGround hosting. In that video, I will show you step by step how to build your own website from start to finish from connecting your name, cheap domain to SiteGround hosting to installing WordPress and theme.
And it will get you started in the right direction. So you click on the link below to watch that video. OK, so you can see here the domain is available for $8.88 per year. So then I click on Add to Cart. OK, so then go to View Item and press Checkout. So this is where it gets interesting when you're at the shopping cart stage. OK, so the first thing you would automatically do was paste in the promo code where we found from the link I provided before then I press Apply.
So you can see here it's saying that I need t o be logged in, I need to create an account first.
OK, so I would do that now. So for the purpose here, I will create a new account and show you what to do. So username it can be anything and now you input the password, your first name, last name and email address, and then create an account and continue. So I have been put in my details and now I'm going to create my account.
OK, so you can see now that I'm getting an even even better deal right here from $8.88 idea, which is already cheaper than anyone else and way cheaper than GoDaddy, and now it's $5.88. So just to quickly show you a comparison with GoDaddy, I've already bought up a page with the same domain name here. Here we go. So even though it said $1 per month, it's very misleading. You can see once I add the car and go to the checkout, you'll see how much it really costs.
So the first thing was the Full Domain Privacy Protection. This is a must for me, right? Because if you don't do this, you're going to get spammed by marketers and everyone trying to sell their products to you because your name is appearing online that you are in this domain. So you can have a quick look. Here view the details. It's this section. Prevent data from being accessed by third parties so people can't see your details, email address connected to this site and they can contact you in spam you with emails and phone calls.
So this is a must for me. And it adds nine dollars.
$9.99 for GoDaddy on top of their price. So we don't need this. Create an email address. We don't need that to Continue to Cart. OK, so let's see the price now, right. So they have here as $29.98 for two years, but has to use a domain privacy which comes down to $51.92. And I'll show you how much it costs. Through NameCheap for two years so you can see it's crazy.
$18 as opposed to $51 dollars. So the difference here is NameCheap already has the cheapest rate per year even before that discount. And then on top of that they give you the WhoisGuard, which is the same as GoDaddy privacy and protection. But here cost $19 for two years, whereas name change is free forever. Free forever.
This makes it a no brainer. Why I would always choose NameCheap. And on top of that, I must say the support system is really even for both. As you know, I have used GoDaddy in the past before I switched to NameCheap.
So they're both good in that regard. But I hope I have convinced you that NameCheap is the way to go purely on price. It's almost a third of the price of GoDaddy for two years. So let's say we just bought one year for now, comes out to $6.66. It includes this little fee here and press confirm order. And now we fill out our details. Right. Come to the bottom. When you finish and press continue, then you will be taken to the payment method stage.
OK, so you input your details here and then press continue again, and that's it. You can see here that I have now successfully purchased dotcomdollarsiteground.com. And there's one more step to do here is to verify contact information. And we do that now by clicking on verify contacts. And now it shows email was sent successfully. This means that NameCheap has sent you an email to ask for confirmation. So you simply go to your email address login.
And I did this particular email from NameCheap. And you can see down at the bottom here, it says, Click here to verify your email and all you do is click that and a new window pops up to show you success.
And that's it. Very simple. So you can go to the dashboard and click on manage. And it would take you to the section where in the next video, I will show you how to connect it to the site ground hosting platform, and that's it for this video.
And good luck building your successful website.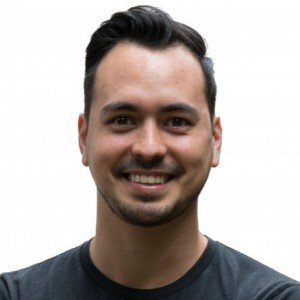 Article by:
Hey I'm Allan, founder of Dotcom Dollar. I started my own successful online business and quit my job in 2015 to travel the world. I started Dotcom Dollar to help aspiring entrepreneurs like you create a successful online business.