Discover how you can SAVE money and get a BETTER deal if you sign up for GroovePages Lifetime Deal. This opportunity gives you access to apps such as….
Share this article
Subscribe for updates
GroovePages is a highly effective web page builder that is offering a limited lifetime deal. It is an offer that you would not want to pass on, especially if you want to avoid monthly payments for premium subscriptions.
If you already tried using it to build landing pages and funnels for your business, then you already know that this deal is worthwhile. 
If you love GroovePages, you can get unlimited access to all of its features and more by signing up for this special back door offer. Plus, you can get a huge GroovePages discount if you compare it to the price of the monthly plan.  
The GroovePages Lifetime Deal is a limited offer that gives users unlimited access to GroovePages, GrooveSell, and GrooveAfiliate for a one-time payment of $497, instead of paying $199 a month. Sounds like a good deal to me, which is why it is something to think about, especially if you are a digital marketer or own a business you want to take online. 
Disclaimer: I am a GroovePages affiliate, and I couldn't be more impressed by how well this platform is working for me and my online business. With that being said, I encourage online entrepreneurs and digital marketers to try GroovePages for FREE. If you are satisfied with what GroovePages has to offer, you can UPGRADE your account to get the most out of its features.
What is GroovePages?
GroovePages is a web page and funnel builder. It is a powerful tool that is super easy to use. It is made by GrooveDigital, and it is a part of a collection of apps included in the ClickFunnels app umbrella. 
It is a robust software and web building platform that is here to stay for years to come. More and more people are making the switch to GroovePages because of its superb features and highly competitive pricing. 
To learn more about GroovePages, you can check my full review here.
GroovePages is more than just your average drag-and-drop webpage builder. GroovePages allows you to:
Create funnels
Create stunning professionally made landing pages with blocks and other elements
Design a full-blown website with the use of templates without learning how to code
With the help of its updated technology and VUE.JS JavaScript Framework (1), building pages is faster. The updated technology also adds more functions such as adding useful elements such as countdown timers, progress bars, buttons, and many more. 
The GroovePages Lifetime deal is suitable for serious digital marketers who want to get a better deal by paying money upfront, instead of paying a monthly premium. If you are serious about your online business, it is only logical to opt for the lifetime deal, especially if you plan to run your business for a long time using the platform.
GroovePages is for:
Bloggers
Content marketers
Online entrepreneurs
Digital marketers
Small business owners
Course creators
Anyone who wants to take their business online
Features and Functions
GroovePages has tons of cool and unique features. You can gain unlimited access to all of GroovePages' features by signing up for the lifetime deal. Some of the most notable features and advantages are:
Website Editor
The website editor is one of GroovePages' primary features. It is an extensive website editor and page builder that is very easy to use. There might be a slight learning curve, especially if you are used to different platforms. However, everything is pretty much straightforward.
The editor comes with tons of professionally designed templates that you can use to create stunning web pages that will make your site look more authoritative, eventually attracting potential customers. 
Unlimited Domains
By signing up for GroovePages, you can get unlimited domains at no additional cost. If you have more than one online business, you can create separate websites. Plus, you can access all of them in one platform. 
Unlimited Pages
You can add as many pages to your site as you want for easy navigation. Your site visitors can navigate through your site easily, depending on how you design it.
Free SSL Certificate
You don't have to worry about your website security certificate, because GroovePages will provide a free SSL Certificate (2) for your site, no matter how many sites you decide to build. An SSL Certificate is a digital certificate that proves the authenticity of your website, and it enables an encrypted connection for more secure browsing. 
Without an SSL Certificate, users will be afraid to visit your domain, eventually driving potential customers away. 
Blocks and Elements
The website editor comes with tons of functionality. You can add blocks of texts and on-page features such as buttons, countdown timers, images, videos, checkout forms, and more. Adding these cool and useful elements will make your website look more professional and inviting. 
Access to GrooveSell
Signing up for a GroovePages Lifetime deal also gives you access to GrooveSell. This platform is an excellent shopping cart and eCommerce platform similar to Shopify. The only difference is that it is free and you can use it for life. After acquiring the GroovePages Lifetime deal, that is. 
Become an Affiliate
You can also earn money by becoming a GroovePages affiliate. You can earn up to 40% commission by promoting GrooveDigital products and making successful sales through your links. 
GroovePages Free Plan vs. Lifetime Deal
FREE Plan
The GroovePages free plan or GroovePages LITE is available for anyone. In fact, you can sign up for this plan and gain limited access to GroovePages so you can try it out for yourself. The best thing about signing up for the free plan is that you do not need to input your credit card information, making it free to use with zero commitment. 
The free plan gives you access to GrooveSell and GrooveAffiliate as well. 
You can start earning money with the free plan by becoming an affiliate. Without paying any fees, you get the chance to earn a 20% commission for selling GrooveDigital products. 
GroovePages Lifetime Deal
For paying a one-time payment of $497, you will gain access to GroovePages Pro. You can also get the GroveFunnels lifetime deal, that gives you access to all the existing GrooveFunnels apps, and apps that will be released in the future. 
GroovePages PRO includes:
WireFrame Blocks
Premium Blocks
Access to the funnels template library
Unlimited sites
Unlimited pages
Unlimited funnels
Unlimited bandwidth
Unlimited royalty-free images
Unlimited pop-ups
Unlimited elements
Access to new templates in the future
Free SSL certificates 
Split testing
Analytics
Unlimited team members
Agency feature
Importing funnels from other members
Share your funnels and pages
Import any site and publish it as your own
Free hosting
No site branding, choose any  (.com,.org,.net, etc.) 
Unlimited custom domains
GroovePages Regular Price
Once the lifetime deal expires, the regular price of GroovePages is $199 per month. If you do not want to pay monthly, you should hurry up and upgrade to a lifetime deal now. 
Conclusion: Is the GroovePages Lifetime Deal Worth It?
Yes. It will save you thousands of dollars in the long run, and it is a deal you do not want to pass up, especially if you are a full-time digital marketer. 
GroovePages Lifetime Deal is a deal of a lifetime. It is worth buying, whether you are a beginner or a pro. With all the tools and features that the platform has to offer, the possibilities are endless. 
References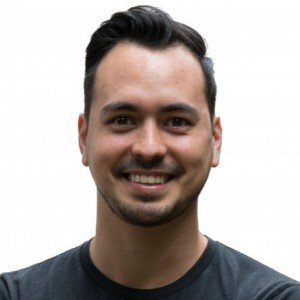 Article by:
Hey I'm Allan, founder of Dotcom Dollar. I started my own successful online business and quit my job in 2015 to travel the world. I started Dotcom Dollar to help aspiring entrepreneurs like you create a successful online business.