Are you wondering if Blubrry is the right podcast hosting platform for you? Find out in this comprehensive Blubrry podcast hosting review and…
Blubrry Review 2023: BEST Podcast Hosting For Beginners?
If you're a WordPress (WP) user and want to create podcasts, Blubrry provides you with the most convenient option. While the platform is not perfect, it comes with more features for the best price.
User Friendly
Blubrry is easy to use from the WP dashboard but not as user-friendly from its own dashboard, especially for some beginners.
Features
PowerPress, Blubrry's WP plugin alone makes podcasting a breeze from your WP dashboard. Combine this with unlimited bandwidth, powerful podcast analytics, and other features and you'll overlook the lack of a free plan.
Support
Customer support is where Blubrry excels. It's one of the few digital products that offer phone support. You can also reach customer service via email, video call, and documentation.
Value for Money
Except for the lack of a free, no-obligation plan, Blubrry is affordable. After all, you get unlimited bandwidth for each plan. You can cancel your subscription at any time too.
Share this article
Subscribe for updates
What is Blubrry and How Can it Help your Online Business?
Blubrry (1) came into the podcast hosting scene 15 years ago. It has since grown to become one of the top picks of most podcasters, particularly those with a WordPress website.
Blubrry stands out mainly because of its nifty WordPress plugin named PowerPress (2). This allows you to podcast directly from the WordPress dashboard without the need to login into your Blubrry account.
The Blubrry hosting platform is also famous for its rich features that can help every podcaster and business to distribute content and gain new audiences.
Who is Blubrry Suitable For? (and Why)
Blubrry is most suitable for WordPress users, offering a seamless and smooth uploading process for WordPress websites. In addition, it is suitable for advertisers, thanks to its strong track record in managing advertising deals for organizations that want to leverage the power of podcasting.
Who is Behind Blubrry Podcasting?
Blubrry is a subsidiary of RawVoice. It is privately operated and owned and is 100% based in the US. Todd Cochrane is the man behind the Blubrry podcast hosting platform. He is in charge of the daily operations of the company and is the visionary behind new services and products that the company introduces.
Blubrry Features and Effectiveness
Blubrry is a feature-rich podcast hosting platform. In this Blubrry podcast hosting review, we will take a look at the features that make this platform stand out from its competitors.
1. The PowerPress Plugin
In terms of Blubrry podcast hosting for WordPress, their plugin PowerPress is said to be the most powerful and effective podcasting plugin. It boasts of more than 60,000 active installations.
So, if you're using a WordPress website and want to share podcasts at the same time, the PowerPress plugin is all you need. Installing this plugin means that you can seamlessly upload and manage everything to do with your podcasts directly from the WordPress dashboard.
We all know that mastering the complexities of a single dashboard is already complicated for most podcasters. With BlubrryPowerPress, WordPress users don't have to worry about this since they can manage everything from a single dashboard.
Take note, however, that the plugin only works for the self-hosted WordPress websites and not the WordPress.org blogs.
2. Unlimited Bandwidth
As a podcaster, you know how important it is to have enough bandwidth for your podcasts. Blubrry knows it too so they offer unlimited bandwidth, regardless of the plan you chose.
All of the Blubrry pricing plans (yes, even the cheapest plan at $12 a month) comes with unlimited bandwidth. This means that you will not have to worry about any downtimes caused by a surge of traffic that may arise when your podcasts start to gain traction.
3. Powerful Podcast Analytics
In this modern age, data is everything. Blubrry thinks so too! This is why analytics is where the platform shines the most compared to its competitors.
The platform is certified by the IAB, short for Interactive Advertising Bureau (3). For those who don't know, being IAB certified means that the platform has met the standard of the internet advertising industry.
It's not just messy statistics or confusing charts either. The podcast hosting platform consolidates and compiles all data and information into simple and easy-to-read custom reports with daily summaries sent right to your email.
Unfortunately, all good things come with a price. Blubrry's state-of-the-art analytics do not immediately come along with the standard hosting plan. It's sold as a separate product and has its own pricing tier.
Their basic option is free. However, you will still have to register for it on Blubrry's site.
For those serious about data, the Professional plan comes with handy features such as getting statistics on partial downloads and plays. This means you can see at which point of an episode a user stopped listening.
4. No-Fault Overage
Unless you ensure strictly allocated time, exact to the minutes of every episode of your podcasts, you will probably end up exceeding your monthly uploads. This is known as the overage.
So, what happens when you go over by just a couple of minutes or so? Well, some podcast hosting platforms will charge you extra. Buzzsprout, in particular, can charge you $2 to $4 an hour of overage.
Blubrry, on the other hand, provides you with a leeway of 25% of your service plan and does not charge you extra for it.
Blubrry Pricing Plans
Blubrry's pricing plan is set up so that even with the cheapest plan, you are not limited by a set amount of bandwidth or basic stats.
Each plan comes with premium stats, unlimited bandwidth, ID3 tagging, free migration, optimized RSS feed, and more.
Basically, the only difference between the pricing tiers is the amount of storage you're allowed to upload monthly.
Blubrry pricing plans are:
Take note that the pricing is for every podcast you have. So, if you wish to host more than one, then you will need another pricing plan. However, it can all be under the same account.
Now, unless you're uploading large files or numerous podcasts per month exceeding the 1,000MB of monthly storage that the Extra Large Plan offers, Blubrry also offers the Pro Hosting plan, starting at $100 offering unlimited monthly storage.
Of course, the Pro Hosting comes with advanced features such as Advanced statistics, free tech support, and dynamic ad insertion.
For those who want to test if Blubrry is for them, the platform offers a free podcast hosting for one month. However, you'll need to sign up for an account first and pick from any of the plans offered. The good news is, you can cancel at any time.
If you're not a fan of Blubrry within the free month, you can cancel your subscription so that your credit card won't' be charged.
On the Blubrry website, you can use the Hosting Plan Estimator (4) to identify the best plan for your specific needs. An estimate is made based on the number of episodes, the length of each episode, or by the size of each episode.
Blubrry Ease of Use
Blubrry is quite easy and simple to use, provided that you are uploading directly from WordPress. You simply write your show notes, upload right from the WordPress dashboard, and then publish.
Some beginners, however, say they had a hard time using Blubrry directly from the platform's dashboard.
Blubrry Consulting and Support
Blubrry is often praised for its comprehensive options for customer support, including the 24-hour a day email support line, along with the option for video and phone support. As a matter of fact, Blubrry is one of the few hosting platforms that offer phone support.
Blubrry Video Reviews
Blubrry User Reviews and Feedback
Here are some Blubrry podcast hosting reviews and testimonials from Blubrry users.
Final Verdict and Recommendation
I rate Blubrry with 4.12 out of 5.
While Blubrry hosting is great for WordPress users, it might not be as attractive as others who are using a different platform. As a standalone app, it has its perks and downsides. It is more expensive than Libsyn, for instance.
If you look at all its features, however, especially customer support, it will be worth it. Blubrry is the only platform with free phone support as well as scheduled video conferences and 1-on-1 consulting support. It is also a reliable platform.
Blubrry Alternatives
Castos is an effective and easy podcast hosting platform offering some uniquely powerful features to repurpose your content and extend your shows. Also, unlike Blubrry, Castos is one of the few hosting providers offering superb user experience using either their own WordPress plugin or managing podcasts directly from the Castos dashboard.
Castos is also serious about data and offers you advanced analytics without extra costs. While it has one of the highest pricing tiers, starting at $19 a month, all plans come with unlimited bandwidth, storage, episodes as well as access to YouTube republishing and video podcasting.
This makes Castos a suitable platform for the full-time podcasters or businesses uploading numerous podcasts a day.
Buzzsprout is one of the forerunners of the podcast hosting industry. It was established in 2008 and offers some of the most effective and unique features for successful podcasting. Some of the most notable features include auto ID3 tagging, a WordPress plugin with simplified publishing features, and a chapter marker for your audience's stress-free listening.
Buzzsprout has a free plan option providing podcasters a monthly upload of 2 hours a month and a 250GB bandwidth every month for all plans. It is also worth noting that Buzzsprout has a simple-to-use interface, specially crafted for the beginners.
Podbean is another popular name in the podcast hosting industry. The platform has a long history of helping podcasters get their content out and distributing them in a reliable and easy way. The platform is highly innovative, always in touch with the needs of podcasters, and is constantly improving its offers.
Podbean is a good choice for the newbie podcaster, looking for something easy and simple to use as well as those who prefer flexible pricing plans. It also has some unique features such as private hosting options or personal web pages and distribution options.
Frequently Asked Questions
References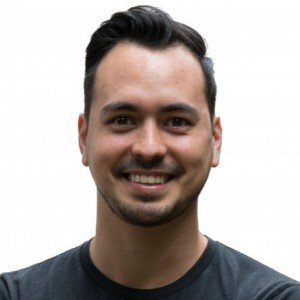 Article by:
Hey I'm Allan, founder of Dotcom Dollar. I started my own successful online business and quit my job in 2015 to travel the world. I started Dotcom Dollar to help aspiring entrepreneurs like you create a successful online business.