Amazon has established its reputation and might in eCommerce. It is almost synonymous with online trade, and now, more than ever, it has become a household name.
Share this article
Subscribe for updates
Amazon has established its reputation and might in eCommerce. It is almost synonymous with online trade, and now, more than ever, it has become a household name.
If you need something, look on Amazon.
As the biggest, trusted, and most practical to list your products, you must learn about what Amazon can do for you. This will help you maximize your full potential, let you grow as a merchant, and help you expand your business.
Despite being members of several trading platforms, almost all sellers prioritize their product listings on Amazon. With over 2.5 million active sellers and more than 12 million products, Amazon can unleash the biggest selling opportunity for you.
With so much competition, sellers need to explore and adapt different marketing strategies in order to up their game — adding a blog, extending their social media presence. Of course, knowing the best tools to use and equipping yourself with the ins and outs of Amazon can play a major role in your business' success. One of the services that you need to invest time in learning is FBA or Fulfillment by Amazon.
FBA makes a seller's life easier. For a certain cut, you can store your products in Amazon's fulfillment centers, and the pick-up, packing, distribution, and shipping are all done for you, including customer support as well.
The good news is, you can learn more about FBA and maximize it as a seller's tool thanks to the availability of different FBA courses online.
Criteria for FBA Courses
Signing up for Amazon FBA allows you to focus on building your brand to help your business grow. 
If you are interested in taking FBA courses, then be a smart shopper and look for the best ones that the market has to offer. Do not settle for whatever is available. You have to make sure that the courses you invest in are worth your money, time, and effort and that it will really help you discover ways to be better in your chosen industry.
Do your homework. Make sure that your FBA courses meet the following criteria and more.
Trusted Instructor Understanding and Reputation – Find out who will teach your class. This may sound like you are having trust issues because back in college, you don't really find out ahead of time who your instructors are because industry reputation is given. Still, in the world of online learning, it is rather different.
Your instructor may be an expert in the theoretical part but do they have the experience and the knowledge to successfully and strategically implement what they are teaching?
If they do, it is worth considering them.
Transparent Curriculum and Course Outline – what are you expected to learn by the end of the course, and is the course something you can apply and understand as a beginner in the industry?
Your tentative course should have an objective, and by the end of it, the expectation is that you have gained a skill or two in Amazon's FBA. The syllabus should give you a good idea if the course is well-suited for you.
The format should be understandable and organized.
Use of Updated Information and Strategies – with the demands of eCommerce changing very fast, the strategies of six weeks ago may no longer be as effective today or four weeks from now.
Your course must be updated with the current market, specifically the Amazon marketplace.
If you plan on a long inning in eCommerce and on Amazon, you should know their rules and play by them. You need to be updated on trends and know how to interpret analytics.
Succeeding on Amazon means that you need to be up to date on the current trends and changing your strategy as needed. With all of these in mind, look for an online course updated with the current and relevant data where you can learn strategies that can be applied ASAP with positive yields.
Existence of Real Marketing Examples – online courses take several weeks, and you need to make the most of this time by learning concepts, principles, methodologies, and strategies. Still, a large percentage of the syllabus should include real-world examples to help you learn and understand better.
A good FBA course should give you applicable examples, complete with practical demonstrations. Stay away from courses that are structured in an ideal setting. Instead, look for courses based on the actual experiences and best practices of someone really involved on the platform.
Presence of Community Support – for Amazon sellers, even if you have taken several courses already, there is no continued education or a follow-through course. You can only enroll in another course or one related to your previous course.
With this, go for an Amazon FBA course that already has an existing community where ideas can be shared, common seller issues are discussed, and moral support is generously provided along with troubleshooting tips.
You will be amazed at how much discovery you will get from these communities, all gathered and learned through experience.
Worth the Price – learning can be pretty expensive, so find an excellent and competitive course whose price tag won't cause you to file for bankruptcy.
There are many quality courses where the content is something you can really use without breaking your bank account. 
Online Amazon FBA courses come with different price tags. There are even some being offered for free. Note that the price is not a reliable indicator of the course's quality. You can work on a limited budget and still get into a class that will meet your needs and even exceed your expectations.
If you discover a course that meets this, aka buying a guide for you, then you are on the right track. Create a list of your potential courses and do a more in-depth exploration.
To make things easier for you because being a seller is a 24/7 job, below are just some of the Amazon FBA courses you can include on your list. Rest assured that these recommendations have all passed the above criteria and more.
The 7 Best Amazon FBA Courses
The following courses compile the best of the syllabus along with a plethora of real-life examples to teach you everything you will ever need – at least for the time being – when you need it. These courses will equip you with all the essential skills while strengthening your basic principles.
| | | | | |
| --- | --- | --- | --- | --- |
| FBA Course | Number of Modules | 1-on-1 Mentoring or Coaching Calls | Support Community | Price |
| Amazing Selling Machine | 9 | Yes | Yes | $4,997 |
| Market Superheroes | 12 | No | Yes | $997 |
| Just One Dime | 5 | Yes | Yes | $1,997 |
| Steps To Success | 8 | Yes | Yes | No price listed |
| Blue Sky Amazon | 14 | Yes | Yes | $4,000 |
| Amazon FBA Ninja | 8 | Yes | Yes | $1,997 |
| FBA Sales Accelerator | 9 | Yes but with extra fee | Yes | $497 |
Rank

FBA Course Name



Coaching Features
1

Amazing Selling Machine
Best for entrepreneur beginners


Up to date material and recommendation
Comes with ASM Private Support Community
Simple and user-friendly dashboard

2

Steps to Success
Best for creating a global Amazon FBA business

Private mentoring by Sohrab (Rob) Izad
24/7 live consultation support
Well-organized course outline

3

Just One Dime
Best for building a solid business foundation


Dripped release modules
One-on-one coaching methodology
Available in English and Spanish

4

Blue Sky Amazon
Best for gaining intensive experience on Amazon FBA


Course based on personal experience
Incorporates importance or proper mindset
Private mentoring sessions

5

Amazon FBA Ninja
Best for beginners with zero experience

Lifetime access to video resources
Ninja Black Belts
Learn at your own pace

6

FBA Sales Accelerator
Best for those who want to challenge their problem solving skills


Integrated with Boost Rooster Tool
Gives importance to PPC campaigns
Activities are designed to give hands on experience

7

Market Superheroes
Best for levelling up to the next level through PPC traffic and review


Rule of 5 formula
Access to 100+ video resources
Well-structured step-by-step course
Enroll for any of these, and you are off to a good start.
Conclusion
Take every opportunity you get to learn to be better in your eCommerce business. You might not immediately use and apply what you have learned. Still, banking on the many techniques and strategies can help you be more confident with the ever-changing demands, dynamics, and pressure that comes with being an Amazon seller.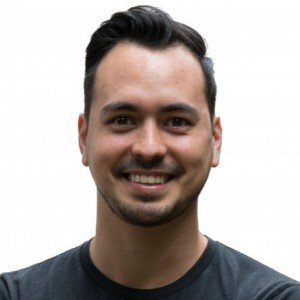 Article by:
Hey I'm Allan, founder of Dotcom Dollar. I started my own successful online business and quit my job in 2015 to travel the world. I started Dotcom Dollar to help aspiring entrepreneurs like you create a successful online business.